NEDA pressed to review infrastructure projects to manage debt load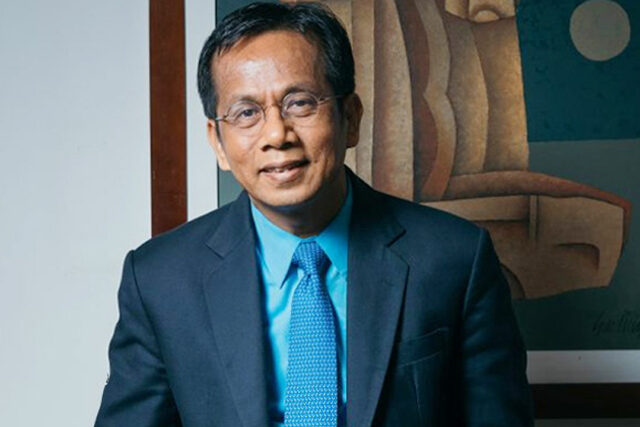 THE incoming Socioeconomic Planning Secretary, Arsenio M. Balisacan, must review President Rodrigo R. Duterte's active infrastructure projects in order to identify possible savings that may be applied to better managing the national debt, InfraWatchPH said in a statement.
Mr. Balisacan, who is set to return to the National Economic and Development Authority (NEDA), "should prioritize which infrastructure projects to continue, suspend, cancel or transform into public-private partnerships in order to effectively manage the country's climbing debt load," InfraWatch said.
The think tank said the massive spending on infrastructure projects must be balanced with the need to fund social programs and services.
"The overarching concern to limit infrastructure spending through foreign loans is the limited space to fund social programs as a result of our massive debt load," it said. "We have reached this point no thanks to the outgoing administration's infrastructure ambitions, not even half of which had in fact been completed or currently ongoing."
InfraWatch said the foreign debt taken on by Mr. Duterte will result in serious belt-tightening by the new administration "on social programs aimed at directly benefiting the public, such as housing and cash aid."
"If we continue with the current government's infrastructure trajectory of massive spending on the back of foreign loans, there might not be enough cash left to build houses, schools, and health centers and to distribute cash aid during crises."
InfraWatch said the new government, expected to be led by the top Presidential vote-getter Ferdinand R. Marcos, Jr., should "outrightly cancel" infrastructure deals flagged by the Commission on Audit and subject to negative reports.
It cited a dam project in Quezon province, which is being positioned as a second water source for the Philippine capital.
State auditors found that the bidding for the dam project, which environmentalists said will flood 300 hectares of forested area, appeared to have been rigged in favor of a Chinese firm.
"Infrastructure deals like the recently inaugurated China-funded bridges should not be allowed in the new government, as nearly half of the projects' workforce were Chinese workers," InfraWatch added. "How can we stimulate a post-COVID economy if foreign workers compete with our own workers?"
"These types of activities should have no place under a new government."
Mr. Duterte led a foreign policy pivot to China when he took office in 2016, generating about P1.2 trillion in investment and loan pledges, though few have materialized. — Kyle Aristophere T. Atienza