Cebu BRT civil works deal due for awarding by May — DoTr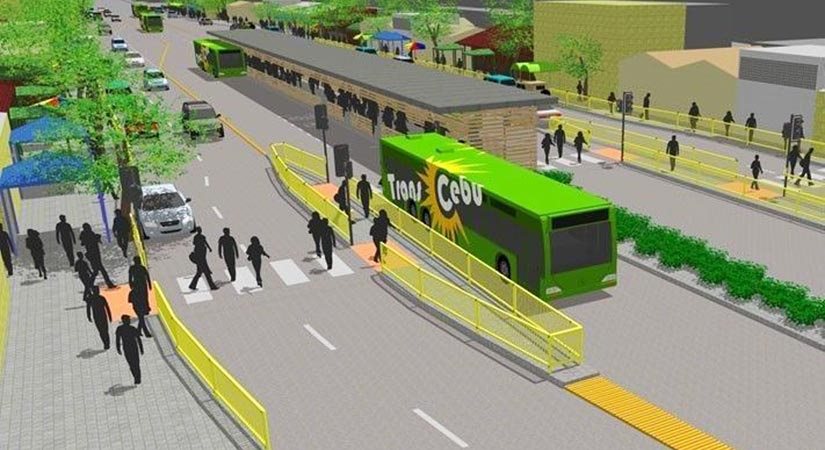 THE Department of Transportation (DoTr) said on Wednesday that it expects to award the civil works contract of the World Bank-funded Cebu Bus Rapid Transit (Cebu BRT) project by May.
"The notice of award for civil works contractor should be issued by May 2022. Hence, earth-balling activities for the project should start earlier," the department said in a statement.
Transportation Secretary Arthur P. Tugade said the construction of the project should proceed by June.
The department said Mr. Tugade directed the DoTr's road sector officials on Tuesday to "expedite the immediate construction of the BRT to help ease traffic conditions, while enhancing the mobility of commuters in Cebu City."
"A 13.18-kilometer busway, the Cebu BRT will (run) from South Road Properties through Mambaling up to IT Park with 17 bus stations, one terminal (for trunk service), and a depot," the DoTr said.
The BRT system is expected to benefit around 60,000 passengers once operational.
The government has extended the deadline to submit bids for the "Package-1: Works Cebu South Bus Terminal to Capital Urban Realm Enhancement (Link to the port)" to April 21 from March 28 because of the need to give prospective bidders more time to evaluate the bid documents.
In its invitation to bid, the DoTr said the project will be supported by financing from the World Bank.
The department intends to "apply part of the proceeds with a sum of P1.05 billion toward payments under the contract for Package 1."
The contractor is required to complete the project within 365 calendar days.
The DoTr said the government expects the project to be fully operational by 2023. — Arjay L. Balinbin