Philippine shipping firms planning Asian operations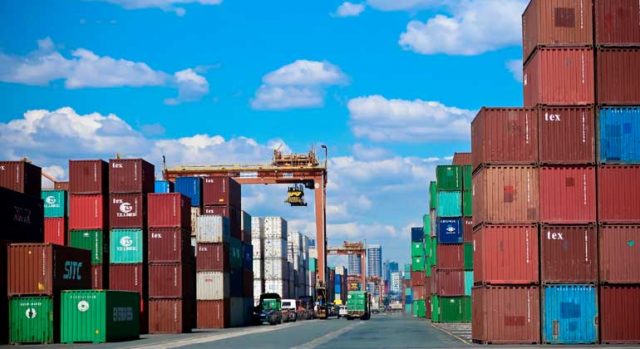 By Arjay L. Balinbin, Senior Reporter
SOME SHIPOWNERS in the Philippines are considering expanding their operations to Asian destinations, a move seen to augment capacity amid a global shortage in containers and vessels, a Maritime Industry Authority (MARINA) official said.
MARINA has "granted consent" for bareboat chartering by Iris Logistics, Inc. and PNX-Chelsea Shipping Corp., the agency's Deputy Administrator for Operations Nanette V. Dinopol told BusinessWorld in a phone interview.
The two domestic shipping companies can already "engage in regional operation," she said.
"I heard that there are other shipowners who are interested, so we are still waiting for them to file their applications. For now, there are only two vessels."
Ms. Dinopol noted that MARINA does not have an existing policy on bareboat chartering for now. "We already drafted the policy, which will be discussed next week, and we are hoping to submit this to the board for approval by July or within this month. This is to support our domestic shipowners to expand their operation in the ASEAN (Association of Southeast Asian Nations) region."
She said the consent granted to Iris Logistics and PNX-Chelsea Shipping is valid for only one year.
Citing the agency's Memorandum Circular No. 2020-01, the official noted that MARINA is also issuing special permits for the temporary utilization of Philippine-registered domestic ships in the Brunei Darussalam-Indonesia-Malaysia-Philippines East ASEAN Growth Area (BIMP-EAGA) routes.
The permit is also valid for one year, but MARINA is currently studying an extension of up to three years, Ms. Dinopol said. "We found out now that we need to amend or review that memorandum circular to allow domestic shipowners to expand their operations in the region."
The shipping industry is currently facing a global shortage of containers amid the pandemic. This has pushed freight rates higher and caused delays in shipments of goods all over the world. In a phone interview on Monday, Philippine Exporters Confederation, Inc. (Philexport) President Sergio R. Ortiz-Luis, Jr. said the scarcity of container and vessel space is a "serious" problem that requires immediate solutions.
"Some partial remedies are being looked at, like we have domestic ships that can be granted a license so they can at least go to regional destinations. I hope that can be addressed. Chartering is also an option for ships that are not in service," he said.
As demand for sea cargo surged, rich countries have "a monopoly on ships, as they are able and willing to pay even double in range," Mr. Ortiz-Luis pointed out.
"It's the availability of ships which affect importers and exporters, so you can expect that if this does not ease up, it could become a big problem," he explained.
For Mr. Ortiz-Luis, the worst-case scenarios would mean "Christmas without imported goods, unmet targets, and delayed recovery."
"Ngayon marami nang exporters that are stopping their orders from their suppliers like farmers. This is a big problem," he said.
Philexport trustee for the textile sector Robert M. Young said recently the garment industry has been experiencing shipping delays due to unavailability of vessels.
The industry group said payments are withheld from vendors unable to transport the finished goods, creating cash flow issues. The delays were estimated at between two weeks and nearly two months
Furniture exporters have also asked their association, the Chamber of Furniture Industries of the Philippines, to help them find slots on vessels as freight rates surge.
Some exporters that are able to get vessels are finding it difficult to pay the "high" charges, Mr. Ortiz-Luis said.
"Ang shipping costs nag-i-increase four times, five times. Ang isang hinihingi namin ngayon ay emergency fund para pahiramin 'yung mga nagbo-book, kasi otherwise, nakakuha nga ng boat, wala namang pambayad sa plete, maski advance man lang."
MARINA said in a statement on Tuesday that "even prior to the pandemic, the Philippine shipping industry was already facing issues of high freight rates and other shipping charges such as container deposits, demurrage and detention charges."
Shipping industry officials who requested not to be identified told BusinessWorld last month that freight rates were still above pre-pandemic levels of about $2,000 per box for long-haul routes like Europe and the US.
They said there is now a downtrend in freight rates and do not expect freight rates to return to pre-pandemic levels in the foreseeable future "due to trade-related pressure coming from China," which is still the world's manufacturing center.
"The growth of the volume from China has been very dramatic. The stores in America and Europe are now restocking and therefore cargo has moved without let up. The Philippines imports a lot from China and (goods from there are) now 60% to 70% of cargo coming to major ports in the country," one of the officials said.