Foreign chambers back lower capital norm for retail entrants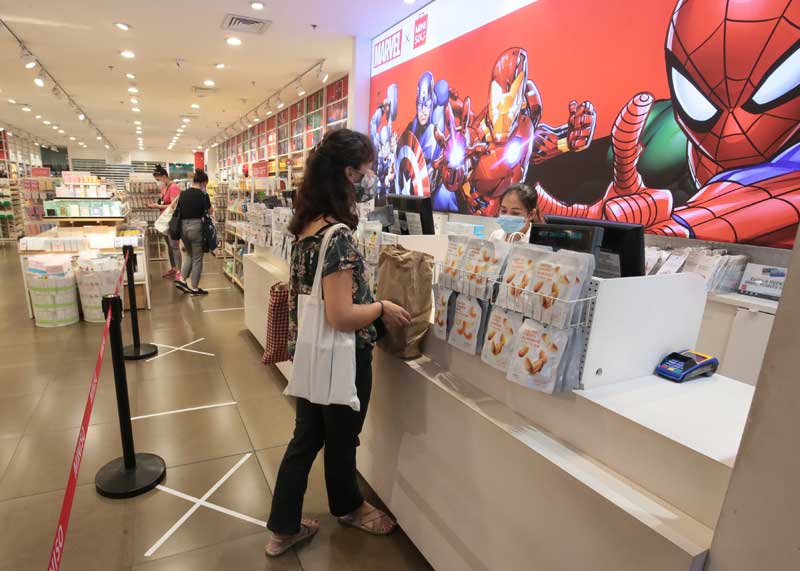 FOREIGN BUSINESS groups declared their support for even lower minimum capitalization requirements for foreign retailers after the Senate approved a measure to ease barriers to their market entry.
The Senate last week approved a measure that would set foreign retailers' minimum paid-up capital at P50 million or around $1 million should they seek to enter the market, lower than the current requirement of $2.5 million. Under the bill, those with more than one physical store are required to invest at least $5 million or P25 million per store.
Foreign business groups said they support a further lowering to $200,000, and called Senate Bill (SB) No. 1840 an impediment to new foreign direct investment.
"This still-protectionist level is far higher than in Cambodia, Indonesia, Singapore, Vietnam, and others, who also have large numbers of MSMEs (micro-, small-, and medium-sized enterprises) like the Philippines," the groups said in a statement Wednesday.
The House version of the bill approved in 2019 set a minimum paid-up capital of $200,000. The two chambers will convene a bicameral conference committee to reconcile their versions.
The business groups said that the entry of retail companies would create more jobs, including work in advertising, agriculture, construction, and logistics.
"More foreign retail players create more competition, which is good for the Filipino consumer, especially the fast-growing middle class, who can purchase higher-quality and more variety of goods at lower cost," the groups added.
The Philippine Retailers Association (PRA) supports the Senate version, expressing concern that smaller businesses would lose out if the minimum capital requirements for foreign investors are lowered further.
"With the approval of SB 1840, PRA welcomes foreign investment without sacrificing our micro, small and medium enterprises," the PRA said in a statement.
"PRA now hopes that the House version is aligned to the Senate version in the bicameral meeting. The House should now appreciate that their version is too low that it will encroach into our MSME's all over the country."
Foreign chambers that signed the statement include the American Chamber of Commerce of the Philippines, Australian-New Zealand Chamber of Commerce of the Philippines, Canadian Chamber of Commerce of the Philippines, European Chamber of Commerce of the Philippines, Japanese Chamber of Commerce & Industry of the Philippines, Korean Chamber of Commerce of the Philippines, and the Philippine Association of Multinational Companies Regional Headquarters, Inc. — Jenina P. Ibañez