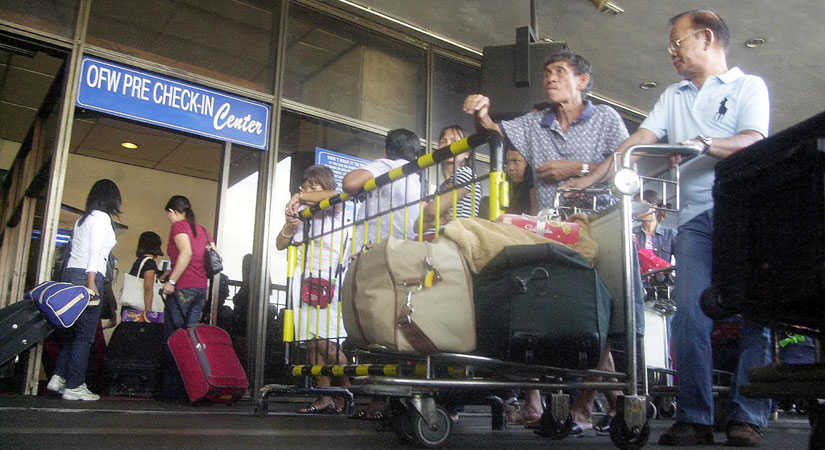 THE emerging field of migration technology is being enlisted to reduce the risks faced by migrant workers, the Asian Development Bank (ADB) said.
Aiko Kikkawa, an ADB economist, said in a webinar Tuesday that the so-called "migtech" sector could serve to improve access to information and educate migrant workers on the risks and opportunities associated with their overseas workplaces.
Ms. Kikkawa said migtech could also help them better understand their rights in the event of abuse, enhance their ability to manage their transnational lives, and give them access to welfare and support services. She said such tools could also promote their social and economic empowerment.
Her remarks were based on a report, "Labor Migration in Asia: Impacts of the COVID-19 Crisis and the Post-Pandemic Future," jointly launched by Asian Development Bank Institute, the Organisation for Economic Co-operation and Development, and the International Labour Organization earlier this month.
The report noted that labor migration in 2020 was disrupted by border closures and saw many workers laid off at the height of the pandemic.
In the Philippines, it noted the government's restrictions on healthcare workers from going overseas, and the 504,862 overseas Filipino workers (OFWs) who were repatriated during the crisis.
Ms. Kikkawa, who was also among the authors of the report, said the OFW Watch mobile application was found to be a crucial tool for migrant workers by helping orient them on their host communities, and the agencies they can seek help from if they encounter abuse.
Aside from broadening access to information, Ms. Kikkawa said technology could also empower migrant workers financially via mobile banking and electronic wallets.
However, she noted that the advances in technology could also pose risks to data privacy and security.
"The digital divide remains severe for some subset of migrant workers, which is compounded by language barriers. And we also need to acknowledge that the wider spread and use of technology is also inviting greater risk of supporting irregular migration," she added. — Beatrice M. Laforga