Home
The Nation
DENR, NCIP start resolving indigenous peoples' rights in protected areas
DENR, NCIP start resolving indigenous peoples' rights in protected areas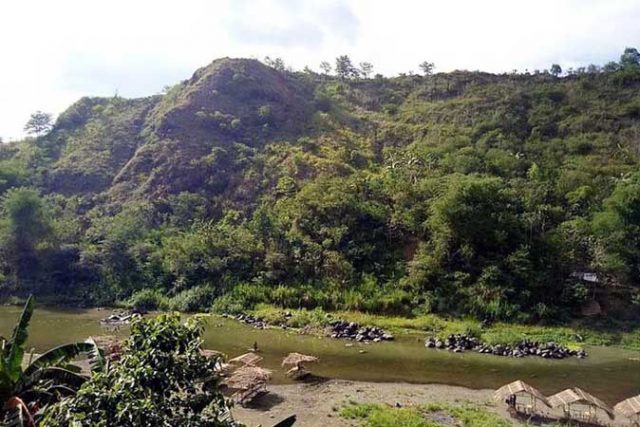 THE ENVIRONMENT department said on Tuesday that it has started a dialogue with the National Commission on Indigenous Peoples (NCIP) on addressing ancestral domain claims in protected areas, including the Upper Marikina River Basin Protected Landscape.
The talks aim to help the two government agencies resolve overlaps in implementing the National Integrated Protected Areas System (NIPAS) and the Indigenous People's Rights Act (IPRA) of 1997.
"We really need to resolve with the NCIP what policy direction should be on the question of lands within protected areas that are subject to claims by our indigenous cultural communities," Environment Undersecretary Jonas R. Leones said in an emailed statement.
A protected area is an identified portion of land or water "of physical and biological significance which must be protected against human exploitation."
There are currently 244 declared protected areas across the country.
The Department of Environment and Natural Resources (DENR) estimates that these sites cover a total area of about 7.8 million hectares.
"The DENR and NCIP must work together to align our policies on conservation and protection measures in protected areas with the government's program for the recognition, protection, and support of indigenous peoples' rights in protected areas," Mr. Leones said.
He explained that once a public land is awarded a certificate of ancestral domain title (CADT), it will be classified as private.
Indigenous communities that hold a CADT are not allowed to sell the land to private entities or non-tribe members.
MARIKINA WATERSHED
In the case of the upper Marikina River watershed, the Dumagat-Remontado indigenous group has a pending CADT application covering around half of the total land area.
"The DENR would effectively lose jurisdiction over half of (the area) should the NCIP decide that the claim is valid and issues a CADT," he said.
The Environment department plans to strengthen over 800 hectares of the river bank through the planting of bamboos.
Last year, President Rodrigo R. Duterte ordered the Task Force Build Back Better, chaired by Environment Secretary Roy A. Cimatu, to oversee post-typhoon rehabilitation efforts in areas hit by typhoons Rolly and Ulysses, including the Marikina River. — Angelica Y. Yang