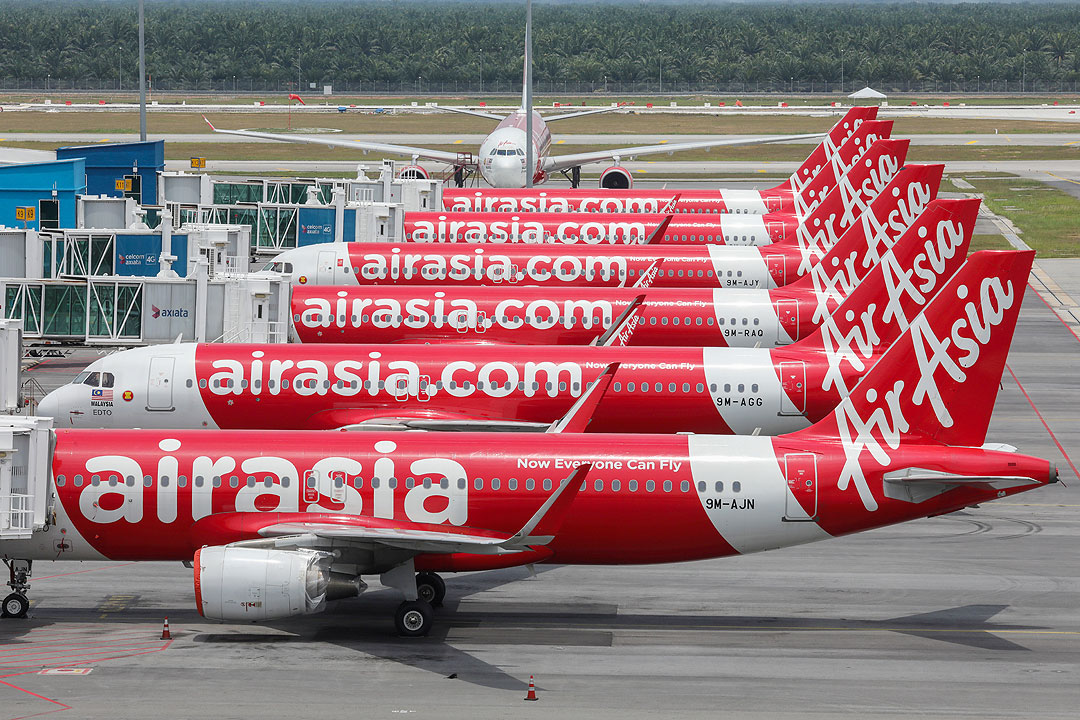 AIRASIA PHILIPPINES is aiming to expand its domestic market by 20% next year as the low-cost carrier targets more airport slots.
"Additional slots will allow AirAsia to flourish in Visayas and Mindanao especially since we also plan to grow our domestic market by 20% in 2024," Steve F. Dailisan, head for communications and public affairs at AirAsia Philippines, said in a media release.
More airport slots will also allow the company to revive flights to Zamboanga, Dumaguete, and General Santos City, and increase flight frequency in Cagayan De Oro, Mr. Dailisan said.
"This, in turn, will give AirAsia the upper hand to continue to provide the best value airfares and best travel deals as we continue to democratize air travel for everyone," he said.
An airport slot is a permit issued to airlines by the airport's administration to allow them the use of takeoff and landing facilities.
Transportation Secretary Jaime J. Bautista said unutilized slots were a result of the pandemic, giving rise to flight limitations and prompting the transfer of slots to airlines that are willing to use them.
He added that the Transportation department would assess the availability of slots together with the Manila International Airport Authority and the Civil Aviation Authority of the Philippines before giving the available slots to AirAsia.
Speaking during the budget briefing of the Department of Transportation, Senator Juan Miguel F. Zubiri said that "equal distribution" of unutilized slots must be given to airlines that can immediately operate them.
In a separate media release, Malaysian multinational company Capital A Berhad said it is targeting to fully reactivate the low-cost airline's 204 aircraft after a new agreement with its long-term partner and engine provider, CFM International.
"After over two years of Covid, we are seeing the light at the end of the tunnel. We have made enormous strides in bringing back our planes and restarting our operations, balancing a mismatch of the cost of 204 planes and the revenue of flying 143 planes on average this year," Capital A Chief Executive Officer Anthony Francis Fernandes said in a statement on Thursday.
Capital A is the parent firm of AirAsia Philippines.
It said CFM's continued efforts to enhance fleet stability have allowed the company to fully reinstate its full fleet across the group.
"We have brought back 175 planes. CFM's fleet stability support brings a vital catalyst for us to return to full activation," Mr. Fernandes said.
"We look forward to fourth-quarter results when we're going to see the real performance of AirAsia with the full fleet," he added.
The company said it would capitalize on the reinstatement of its fleets and expand to more than 300 aircraft in the next five years. — Ashley Erika O. Jose