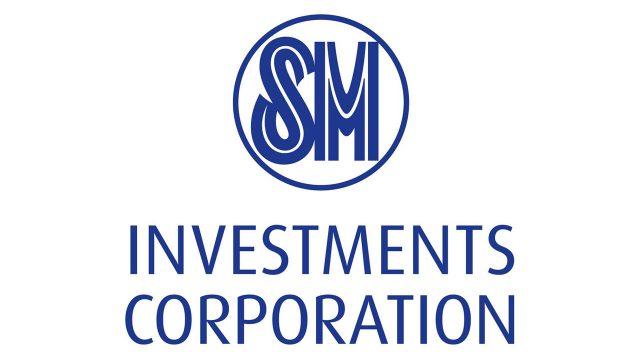 SM Investments Corp. reported on Wednesday that its consolidated net income grew 27% to P12 billion in the first quarter to show continuing momentum in recovery and consumer confidence.
"Our financial performance in the first quarter showed continued recovery momentum with accelerating revenue and net income growth. As a group we are delivering pre-pandemic performance, with strong recovery continuing in our businesses that were hardest hit by the pandemic. While there are still headwinds from geopolitical risks, we continue to see consumer confidence gaining momentum," SM Investments President and Chief Executive Officer Frederic C. DyBuncio said in a statement.
Meanwhile, consolidated revenues increased by 16% to P112.1 billion from P96.9 billion in the same period last year.
Of its businesses, its banking segment accounted for 49% of the total consolidated net income, followed by property at 29%, retail at 16%, and portfolio investments at 6%.
Under the banking segment, BDO Unibank, Inc. posted a 13% increase in net income to P11.7 billion in the first quarter, driven by its core businesses.
BDO's loan portfolio rose by 7% to P2.4 trillion on strong demand from corporate borrowers, the recovery in the middle market and the resilience of the consumer segment.
Deposits also went up to P2.8 trillion, driven by an 11% increase in current account/savings account (CASA) deposits, comprising 86% of total deposits. This resulted in a net interest income of P33.9 billion, 6% higher than in the same period last year.
"Asset quality continued to improve with NPL (nonperforming loan) ratio down to 2.72% from 2.81% last year. BDO maintained its conservative credit and provisioning policy with provisions at P3.7 billion in the first quarter of 2022 compared to P2.9 billion in the same period last year, resulting in higher NPL coverage at 120.8%," SM Investments said.
Meanwhile, China Banking Corp.'s net profit climbed 37% to P4.9 billion. Net interest income rose 15% to P10.8 billion on the back of higher earning assets and lower interest expense.
"Provisions for credit losses were reduced by 65% to P780 million, reflecting an improved macro-economic outlook. The resulting nonperforming loan coverage was higher at 119%," it added.
SM Investment's property segment, led by SM Prime Holdings, Inc., reported a consolidated net income of P7.4 billion, up 15% from P6.5 billion in the same period last year.
The company said that the growth was brought about by a 15% increase in consolidated revenues to P23.9 billion from P20.8 billion.
The Philippine mall business reported P8.2 billion in revenues in the first three months, 40% higher than in the previous year.
"The easing of community quarantine levels allowed more shops to operate, boosting rental income by 34% to P7.6 billion," it said.
SM Prime's residential business, led by SM Development Corp., reported P12 billion in revenues in the first quarter. Its sales take-up was P31.1 billion, largely from vertical residential developments in Mandaluyong, Parañaque and Makati.
On the retail side, SM Retail reported that net income grew 61% to P2.6 billion as its revenues rose by 6% to P74.5 billion.
"Notably, overall retail revenues are 94% of pre-pandemic revenues, indicating pent-up demand especially for non-food items since the fourth quarter of last year with the easing of alert levels. Specialty stores in particular performed well with revenues up 11% and net income higher by 52%," the holding firm said.
Portfolio investments, led by Atlas Consolidated Mining and Development Corp., posted a 191% increase in net income to P1.22 billion, boosted by higher production and higher metal prices.
"Our portfolio investments provide us good growth opportunities as we continue to look for further investments in high growth areas in the Philippines," Mr. DyBuncio added.
Recently, shareholders of SM Investments approved the acquisition of Philippine Geothermal Production Co. (PGPC).
"This is in line with SM's strong commitment to sustainability and in promoting renewable energy in the country," the company said.
At the stock exchange, SM Investments shares were down 2.37% or P20 to close at P825 on Wednesday. — Luisa Maria Jacinta C. Jocson