SEC flags four groups' unlicensed investment programs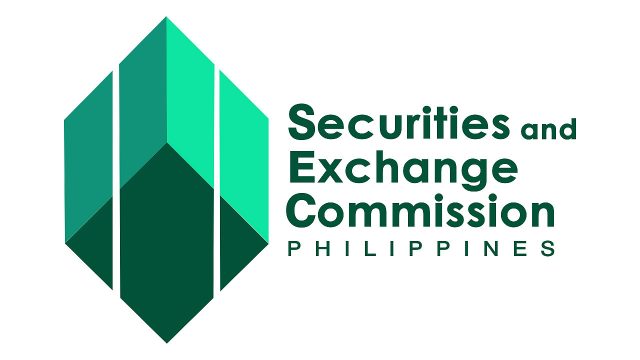 By Keren Concepcion G. Valmonte, Reporter
THE Securities and Exchange Commission (SEC) is warning the public not to invest in four entities with their respective unregistered investment programs.
The regulator issued separate advisories against Sky International Trade Co., Ltd./Philippine88.com, AVZ Ventures, Inc., Great4 International Mktng. Corp., and SFCShare. The entities' "programs" are said to be pyramiding and Ponzi schemes.
"The names of all those involved will be reported to the Bureau of Internal Revenues (BIR) so that the appropriate penalties and/or taxes be correspondingly assessed," the SEC said in all four advisories.
Sky International and SFCShare were flagged by the commission as their respective investment programs resemble a "Ponzi scheme," wherein older investors earn from the investment of newer recruits and "is designed mainly to favor its top recruiters and prior risk takers and is detrimental to subsequent members in case of scarcity of new investors."
Sky International offers nine "VIP plans" with "20 daily grabbing orders." Depending on the VIP plan, Sky International's investors can earn as much as P20 to P2,400 daily on top of a "direct order rebate" worth 10% and an "indirect order rebate" of 5%, the SEC said.
Meanwhile, the commission said SFCShare "claims to be an 'interactive alliance advertising service platform' for Philippine online e-commerce, Internet companies and online self-media people and other cooperative groups."
SFCShare has an "SFC Employee Rewards and Benefit Program" to lure the public to invest P200 for its "entry employee level of Intern" to earn P120 daily and as much as P12,000 for "Employee VIP 3" to earn P150 every day. Investors may also earn through an "invitation reward" and a 1-5% commission for "tasks completed every day."
Neither Sky International nor SFCShare is registered with the commission as a corporation or a partnership and neither entity also has a license to solicit, accept, or take investments from the public as required under the Securities Regulation Code.
The SEC emphasized in both advisories against Sky International and SFCShare that a Ponzi scheme is not a registrable security.
Meanwhile, AVZ Ventures has been inviting the public to join the entity by investing P598, which already includes two bottles of a Buah Merah product, two flyers and brochure, and two application forms "with a chance to earn P800 and P1,600 daily."
"Stripped to its core, the scheme of AVZ Ventures, with its focus on recruitment, is undoubtedly a pyramiding scheme masquerading as a multi-level marketing program and its business plan/scheme involved the offer and sale of securities in the nature of investment contract to the public," the SEC said in its advisory against the entity dated Feb. 15.
"Here, the recruitment fees collected from new recruits are used to pay the recruiting commissions to earlier recruits," it added.
AVZ Ventures is not authorized to collect investments from the public as it did not secure registration and/or license to solicit investments from the commission.
Great4 International Mktng., meanwhile, is operating under "Home of Organi Wellness" or HOW. It offers membership packages, each with a position/designation such as marketing director, marketing coordinator, brand ambassador, among others. In its advisory, the SEC said investors of Great4 International may have up to three membership accounts.
"HOW lures the public to invest through referral system designed to encourage its members to recruit others in order to earn profits instead of selling on the merits of its products," the SEC said in an advisory dated Feb. 15.
"Further, HOW promises to its investor lucrative lifestyle incentives including house and lot, cars, travel incentives, and savings that can only be achieved through recruitment of more people to participate in the scheme," it added.
While Great4 International Mktng. is registered with the commission, it is not authorized to solicit investments from the public. The SEC also emphasized that pyramiding is not a registrable security as it is "fraudulent and unsustainable."
"This scam involves the recruitment of people and thrives with the supply of new recruits to the scheme. Unfortunately, once the recruitment declines, so does the money," the regulator said.