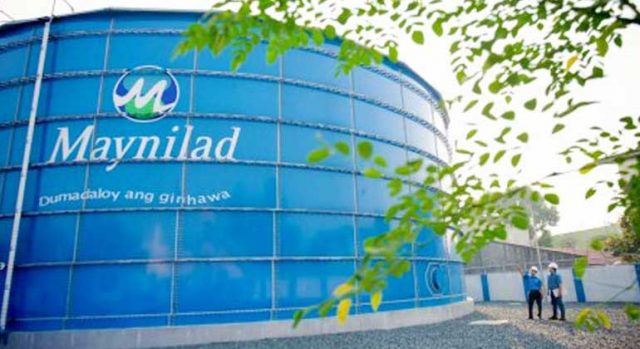 METRO Manila's west zone water supplier Maynilad Water Services, Inc. said on Wednesday it has five years to list on the Philippine Stock Exchange (PSE) under the revised concession agreement.
"Under the revised concession agreement or RCA, we are given five years from the effective date of the agreement which is no more than six months when we signed the agreement on May 18," Maynilad President and Chief Executive Officer Ramoncito S. Fernandez said at a virtual briefing.
"Maynilad will definitely exert all efforts to list within the prescribed deadline, although inability to do so… will not be considered a breach of our RCA," he added.
Maynilad signed the agreement with the Metropolitan Waterworks and Sewerage System on May 18. The deal removed what President Rodrigo R. Duterte called "onerous provisions," such as the non-interference clause and its ability to charge corporate income tax to consumers.
Under the deal, Maynilad's concession period would continue for 15 years, or from 2022 to 2037. Maynilad agreed to freeze tariffs until Dec. 31, 2022, and to remove corporate income tax from among its recoverable expenditures as well as the foreign currency differential adjustment.
Maynilad also agreed to cap the annual inflation factor to two-thirds of the consumer price index and impose rate caps for water and sewerage services to 1.3x and 1.5x, respectively, of the previous standard rate.
The company also agreed to the "removal from the Republic of the Philippines' (RoP) Letter of Undertaking of the non-interference of the Government in the rate-setting process, and the limitation of the RoP's financial guarantees to cover only those loans and contracts that are existing as of the signing of the RCA."
Metro Pacific Investments Corp., which has a majority stake in Maynilad, is one of three Philippine units of Hong Kong-based First Pacific Co. Ltd., the others being Philex Mining Corp. and PLDT, Inc.
Hastings Holdings, Inc., a unit of PLDT Beneficial Trust Fund subsidiary MediaQuest Holdings, Inc., has an interest in BusinessWorld through the Philippine Star Group, which it controls. — Arjay L. Balinbin