Del Monte Philippines secures PSE nod on initial listing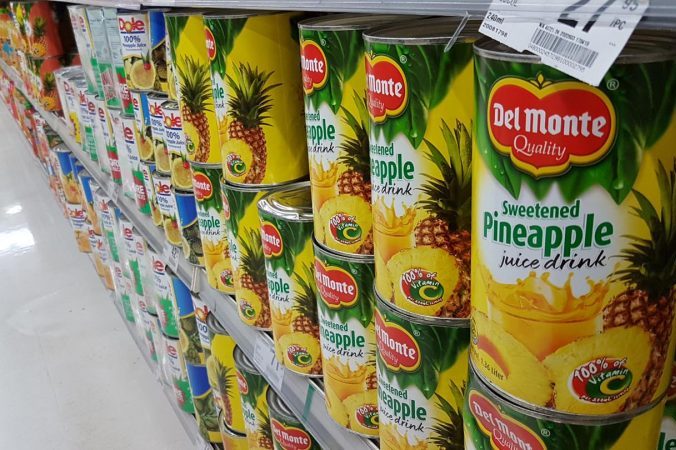 THE Philippine Stock Exchange (PSE) on Monday evening approved the application of Del Monte Philippines, Inc. for the initial listing of about 2.8 billion common shares under the main board of the exchange. 
This includes shares the company will be selling via an initial public offering (IPO), which consists of 699.33 million secondary common shares owned by Del Monte Pacific Ltd. subsidiaries Central American Resources, Inc. (CARI) and SEA Diner Holdings (S) Pte Ltd. 
The IPO also includes an overallotment option of as much as 104.899 million common shares to be offered by CARI.  
"CARI and its nominee directors have agreed with the joint global coordinators and bookrunners, the joint international bookrunners and the joint local lead underwriters and bookrunners to increase to 365 days from the listing date the lock-up period applicable to its shares," the PSE said. The shares were subjected to a 180-day lockup period.  
Meanwhile, shares owned by SEA Diner at 83.92 million sold and fully paid for at less than the offer price 180 days before the commencement of the offer will also be subjected to a 365-day lockup period.  
Shares will be sold at P54.80 at most. 
Proceeds may reach up to P44 billion, which its parent Del Monte Pacific will receive. It plans to use a portion of the proceeds to repay debt, redeem some preferred shares, and for general corporate purposes. 
The offer may be the second-biggest share sale in the local bourse this year after Monde Nissin Corp., which raised P48.6 billion from its IPO in June. 
According to its latest submission to the Securities and Exchange Commission, Del Monte Philippines aims to conduct its IPO from Aug. 9 to 13, while it plans to make its PSE debut on Aug. 23.  
"The exchange's approval of the conduct of the IPO and listing of the company's shares is subject to its compliance with all of the post-approval conditions and requirements of the exchange," the PSE said. 
Should the overallotment option be exercised, the company's estimated public float after the IPO will stand at 28.75%. 
On Monday, shares of listed Del Monte Pacific at the stock market rose four percent or by 60 centavos to finish at P15.60 each. — Keren Concepcion G. Valmonte