Overcoming challenges in initial stages of business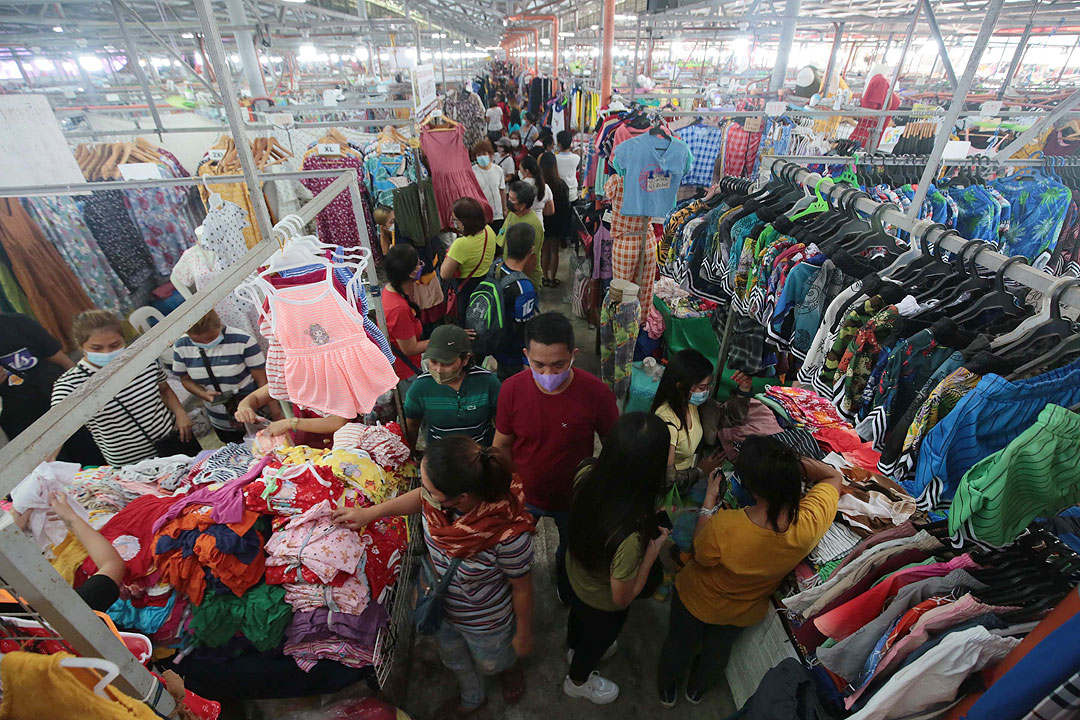 By Miguel Hanz L. Antivola
GROWING and sustaining a small business in the Philippines can be an intimidating process for some entrepreneurs, even with government intervention, according to a franchising expert.
Perseverance is key for any business to succeed, as the journey from coming up with a viable business idea to securing funding and attracting customers is full of challenges, Armando "Butz" O. Bartolome, founder and president of GMB Franchise Developers, said in an interview.
Nearly all of the businesses in the Philippines are categorized as micro, small, and medium enterprises (MSMEs), comprising 99.58% of the total, as reported by the Philippine Statistics Authority. These MSMEs created 5,461,731 jobs and generated P2.09 billion in sales in 2021 alone.
Managing issues that arise during the early stages of MSMEs is critical, according to Mr. Bartolome. Here are some suggestions to tackle these challenges.
RAISING CAPITAL
Obtaining enough capital to launch a business is one of the strains any entrepreneur can face, Mr. Bartolome noted.
Potential sources of funding may include personal savings or loans from friends and family, he said. This phase can be particularly anxiety-inducing as entrepreneurs find themselves in debt before even launching their businesses.
"Try to find out what funds are available in your area. Are there people who are willing to lend you money at a soft interest? Are there people who will help you build a strong partnership and collaborate?" Mr. Bartolome said. 
Due to the difficulty in securing funding, whether through loans or other means, businesses tend to start very small, using whatever resources are available to them, he added. 
"If I have a carinderia, I will not probably buy a whole set of appliances or cookware, but I'll just start with some of the few items that are essential."
FINDING THE RIGHT PEOPLE
Starting with limited resources can also result in compromises when it comes to recruiting the right employees, Mr. Bartolome said.
Entrepreneurs must carefully consider various factors when hiring employees. Distance from the workplace, alignment with business goals, and adaptability are critical when searching for the right candidates, he noted.
MARKET COMPETITION
Businesses often find themselves competing in a crowded market alongside other players with similar goals.
This can end in shortcuts and trade-offs in branding, which can hinder growth. Businesses must constantly strive to differentiate themselves in a competitive environment, Mr. Bartolome said.
"A lot of people like to do shortcuts — copy and paste. You sort of muddle up your brand, and that's the reason why those brands going global are the ones that really establish the right way of doing business," he said.
"If you notice in the market right now, there are a lot of [businesses employing the] gaya-gaya (copycat) method. 'Why reinvent the wheel? Just copy from somebody.'"
He also said that MSMEs need to study their market, identify clear objectives, and narrow their focus to find their niche.
"'Sino market mo?' (Who is your target market?) Most of the time, when I ask this question, sabi nila, 'Kahit sino ho' (they say, 'Anyone.') But you only have a specific target market… And ito ba [this business] is the need of the target market?"
However, there is also a need to zoom out on the market and see the competition in the grand scheme of things. This builds an awareness of the trends, prices, and strategies needed for the business to keep up with the challenges of time.
"The MSMEs are faced with what we call the red ocean where they try to bite each other [for] a small piece of pie. Nagkakaroon tayo ng (There is) price war — putting down each other," Mr. Bartolome said.
"Start a business where you come from, where you're a member of the community. Know who you are, your contacts, your connections, at saan mo ilalagay negosyo mo (and where to put up your business)," he added.
Entrepreneurs are also advised to broaden their network by embracing digitization and utilizing social media platforms as growth tools.
While this may seem intimidating, especially for older entrepreneurs, the benefits of having a wide reach far outweigh relying solely on word of mouth.
"But what happens is a lot of MSMEs are scared because [of] their privacy, they might be hacked, or they don't know how to do it," Mr. Bartolome noted.
FACING FAILURE
Risks can be seen as opportunities for growth, Mr. Bartolome said. "Failure is really something people are afraid of. Experiencing a failure can be frightening for MSMEs."
He said that it would be beneficial for novice entrepreneurs to seek guidance from a knowledgeable mentor.
A mentor can provide valuable insights and perspectives gained through experience, which can help entrepreneurs navigate the challenges of starting and growing a business, he noted.
"If you have a good mentor who guides you and understands you with compassion, iba 'yon (it makes a difference)."
SCALING UP
Mr. Bartolome's one piece of advice: "Once you start your business, start to scale up. In other words, don't stay where you are."
The ultimate goal of business is growth, and remaining stagnant goes against that purpose, he noted, as a result, they must always be open to expansion.
Failing to do so will eventually lead to losing market share and becoming prey to competitors, he added.
One way to expand a business is through franchising, which involves forming a system and a relationship with partners to distribute the brand to new areas that may not have been accessible otherwise.
UNEXPECTED CIRCUMSTANCES

While internal challenges continue to affect MSMEs, the coronavirus pandemic also added new difficulties and opportunities for businesses nationwide.
According to a 2021 survey conducted by senior economist Shigehiro Shinozaki and statistician Lakshman N. Rao for the Asian Development Bank (ADB), 73.1% of local MSMEs were forced to halt their operations due to strict quarantine rules.
They immediately faced delays in the delivery of products and services, and a sharp drop in the domestic demand, the study said.
There is a noticeable difference in aggressiveness among businesses born before and during the pandemic. Businesses were very aggressive before the pandemic, but they became more cautious afterward, Mr. Bartolome said.
On the other hand, businesses that were established during the pandemic are exhibiting high levels of aggressiveness, primarily motivated by the need for survival, he added.
It then becomes an important skill to pivot your business strategy by revisiting your objective, innovation, and sustained engagement with your customers, Mr. Bartolome noted. 
"Allocate resources. If you're used to advertisements before on regular or traditional media, now is probably the time to look at multimedia… The social media platform has evolved. It's no longer the posting — there are a lot of videos, new market players, and a lot of ways how to attract people."
Social media can also be used to get feedback from customers — engage and receive suggestions for improvement, but some entrepreneurs are not open to feedback, Mr. Bartolome said.
"Don't just put up [posts] on your social media. Try to find out all the comments, good or bad… Customers love to be part of it — the engagement… 'Yun bang nagsabi (those who said), 'I appreciate your service; however, I got delayed.' How do you answer that? And then you have to answer it quickly. Not answer them after six months."
INTERVENTION
Despite the availability of government programs, people are still fearful due to uncertainties surrounding funding and the long-term sustainability of their businesses, Mr. Bartolome said.
On one hand, the Bayanihan CARES (COVID-19 Assistance to Restart Enterprises) by the Small Business Corp., the financing arm of the Trade department, provides interest- and collateral-free loans to MSMEs adversely affected by the pandemic.
Additionally, advocacy Go Negosyo by the nonprofit Philippine Center for Entrepreneurship encourages Filipinos to engage in entrepreneurship to address poverty with business coaching programs such as Kapatid Mentor Me, 3M On Wheels, and Kapatid Agri Mentor Me Program, among others.
On the other hand, the proposal of an organization to closely monitor the growth of MSMEs is still suggested by experts.
"If MSMEs will borrow money, there must be somebody or a group that will really take care of them until they have grown and started to establish their roots… Establish a way where they can report and monitor their growth," Mr. Bartolome said.
The ADB also noted the need to monitor MSMEs' business conditions periodically with focus group assistance.
"Now is the time to consider an optimal approach that offers targeted assistance yet ensures fiscal sustainability in a post-COVID-19 environment," it said.