Peso down on strong US data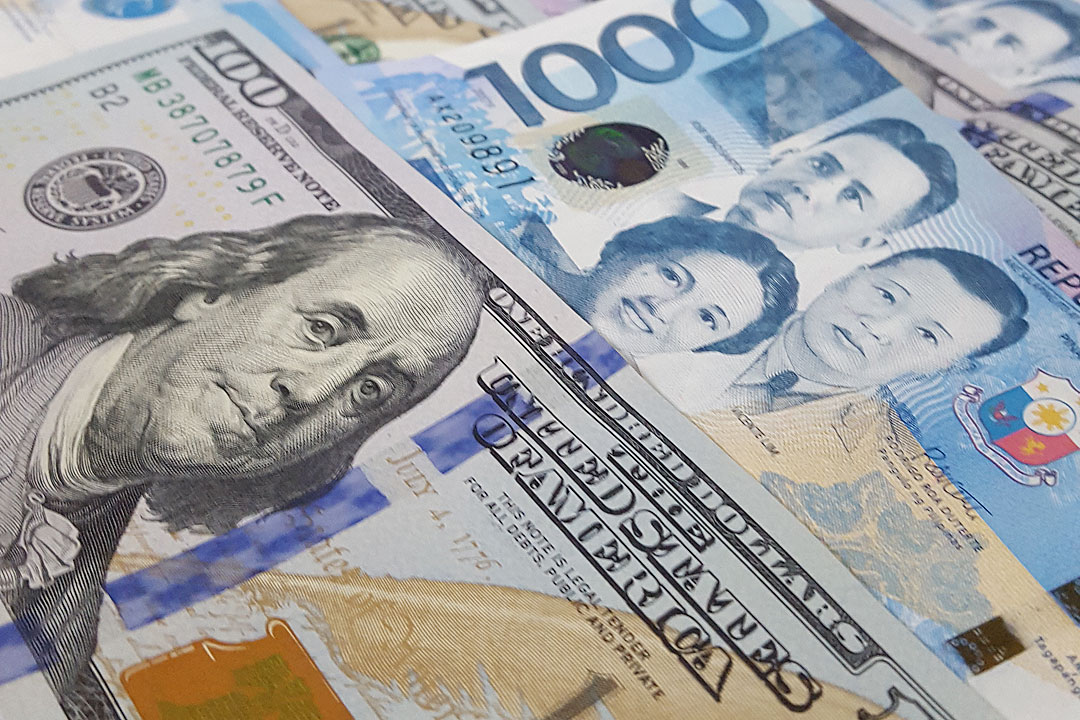 THE PESO weakened against the dollar on Monday due to better-than-expected US labor data and higher global oil prices.
The local currency closed at P56.24 versus the dollar on Monday, dropping by 35 centavos from Friday's P55.89 finish, data from the Bankers Association of the Philippines' website showed.
The local unit opened Monday's session at P56.01 per dollar. Its weakest showing was at P56.245, while its intraday best was at P56 against the greenback.
Dollars traded rose to $1.078 billion on Monday from the $898.5 million recorded on Friday.
"The peso weakened after the US economy added more jobs beyond market expectations last May 2023," a trader said in an e-mail.
US job growth accelerated in May, but a jump in the unemployment rate to a seven-month high of 3.7% suggested that labor market conditions were easing, which could give the US Federal Reserve cover to forgo an interest rate hike this month, Reuters reported.
The increase in the unemployment rate from a 53-year low of 3.4% in April reported by the US Labor department on Friday was mostly driven by Blacks. It was also partly the result of more people entering the labor force, an increase in supply that is reducing pressure on businesses to raise wages.
The survey of establishments showed nonfarm payrolls rose by 339,000 jobs last month. Economists polled by Reuters had forecast payrolls increasing by 190,000. The economy created 93,000 more jobs in March and April than previously estimated.
The peso was also dragged down by higher crude oil prices recently, Rizal Commercial Banking Corp. Chief Economist Michael L. Ricafort noted in a Viber message.
Oil prices were up $1 a barrel on Monday after top global exporter Saudi Arabia pledged to cut production by another 1 million barrels per day from July, Reuters reported.
Brent crude futures were at $77.15 a barrel, up by $1.02 or 1.3% at 0645 GMT after earlier hitting a session-high of $78.73 a barrel.
US West Texas Intermediate crude climbed by $1.02 or 1.4% to $72.76 a barrel, after touching an intraday high of $75.06 a barrel.
For Tuesday, the trader said the peso could depreciate further due to a likely robust Institute for Supply Management US manufacturing report.
The trader sees the peso moving from P56.20 to P56.40 a dollar on Tuesday, while Mr. Ricafort expects it to trade between P56.15 and P56.35. — AMCS with Reuters