Peso falls after US debt deal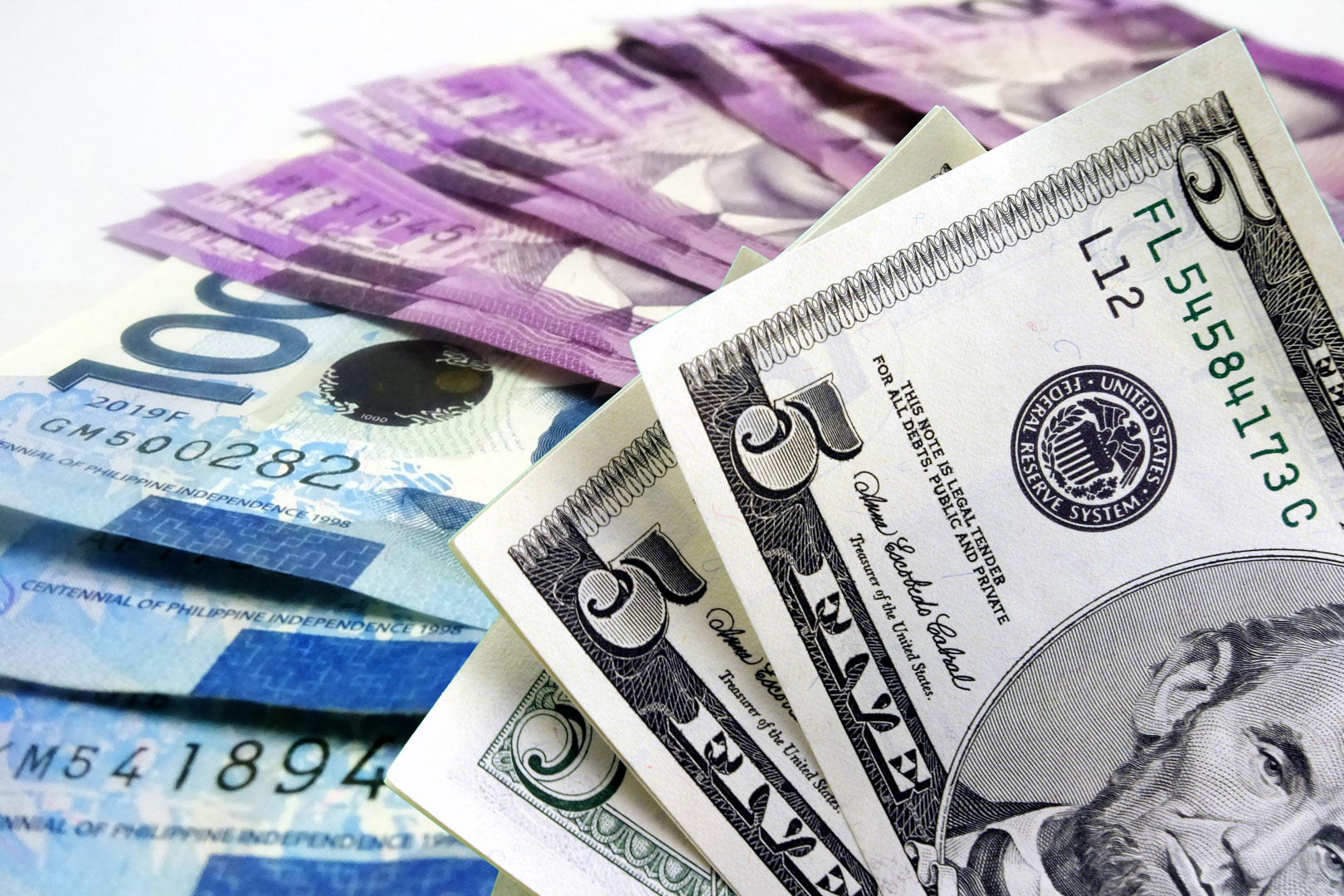 THE PESO sank against the dollar on Monday after US President Joseph R. Biden, Jr. and House Speaker Kevin McCarthy reached a deal on the debt ceiling over the weekend, averting a potential default.
The local currency closed at P56.12 versus the dollar on Monday, weakening by 33 centavos from Friday's P55.79 finish, data from the Bankers Association of the Philippines' website showed.
The local unit opened Monday's session at P55.85 per dollar, which was also its intraday best. Meanwhile, its worst showing for the day was at P56.15.
Dollars traded rose to $1.11 billion on Monday from the $986.2 million recorded on Friday.
"The peso weakened as the dollar was bolstered after US President Biden and House Speaker McCarthy reached a tentative deal on lifting the US debt ceiling," a trader said in an e-mail.
The dollar edged down on Monday, pulling back from six-month peaks against the yen as a US debt ceiling deal lifted risk appetite across financial markets and dented the greenback's safe-haven appeal, Reuters reported.
Mr. Biden on Sunday finalized a budget agreement with Mr. McCarthy to suspend the $31.4-trillion debt ceiling until Jan. 1, 2025, and said the deal was ready to move to Congress for a vote.
Having briefly touched a six-month high of 140.91 yen during Asia trade, the dollar drifted lower and was last down around 0.1% at 140.50 yen.
The dollar index, which measures the US unit's value against a basket of other major currencies, was also a touch softer around 104.23 but not far from last week's two-month peaks.
The pullback in the safe-haven dollar came as world stocks rallied on the positive news from Washington, although trade was generally subdued with parts of Europe, including Britain, on holiday. Monday was also a holiday in the United States.
The agreement would suspend the debt limit through Jan. 1, 2025, cap spending in the 2024 and 2025 budgets, claw back unused COVID funds, speed up the permitting process for some energy projects and include extra work requirements for food aid programs for poor Americans.
For Tuesday, the peso could rebound on expectations of a weaker US consumer confidence report, the trader said.
The trader sees the peso moving between P56 and P56.20 per dollar, while Rizal Commercial Banking Corp. Chief Economist Michael L. Ricafort expects it to trade from P56.05 to P56.25. — AMCS with Reuters