UnaCash app to expand loan product offerings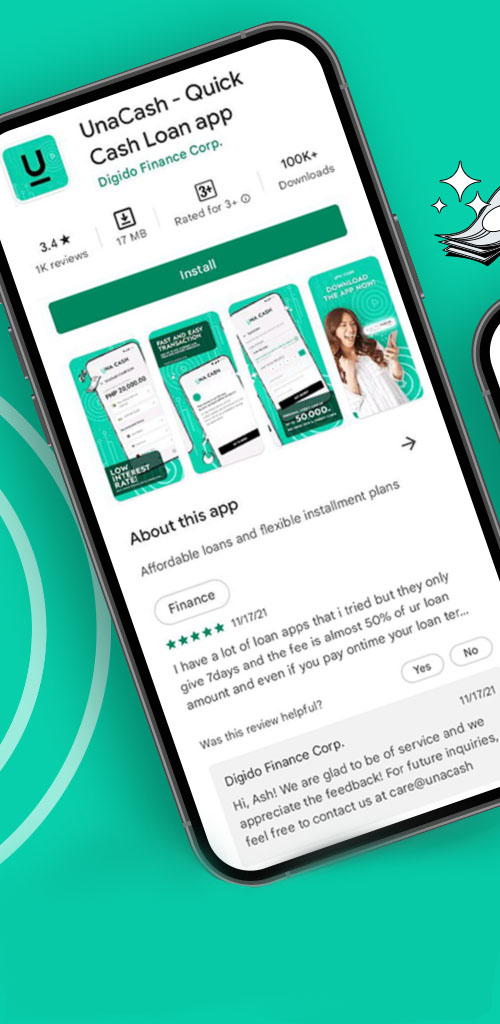 UnaCash, a mobile application by loan platform Digido Finance Corp., is looking to extend more services in the Philippines amid growing demand for financing.
The financing company said it sees demand for digital solutions from customers who lack access to financial services.
"Despite previously lagging behind its peers in Southeast Asia, Filipinos have become one of the frontrunners in adopting and mastering digital financial solutions," UnaCash Chief Executive Officer Nikita Saigutin said at a press briefing.
"To further boost our growth opportunities in the Philippines and address such demand, we will focus on diversifying the financial products and services we offer to tap new markets," Mr. Saigutin said.
In his report during the briefing, Mr. Saigutin said based on the company's research, 74.1% of the country's adult population uses a smartphone, averaging over five hours of mobile usage daily. This is coupled with a rapidly rising 68% internet penetration in the country.
However, only 8% of consumers use their mobile phones for financial transactions and just 18% tap digital banking services.
"We will work on establishing new partnerships while strengthening old ones. It enables us to reach farther and offer more to the community," Mr. Saigutin said.
"Going further, we are looking towards the offline market and introducing them to a safer and more technologically driven financial service," he added.
Digido Finance said in a separate press release that the financial inclusion gap in the Philippines remains a major concern and financial services like UnaCash can help the Bangko Sentral ng Pilipinas (BSP) reach its target to have 50% of payments, both in value and volume, done digitally by 2023.
Digido Finance launched UnaCash in December. It is a credit-based app that customers can use to shop from partner merchants with low interest rates of 0% to 6%.
Currently, UnaCash offers cash loans and revolving credit for buying goods on a Buy Now, Pay Later plan from its partner merchants.
Clients can also use their approved credit to shop in three ways: UnaCash Loan, UnaCash Buy Now, Pay Later, and Lazada Loan. UnaCash Loan is a cash withdrawal feature of the application to use a part or all of customer's credit as cash.
UnaCash has seen $1.2 million in revenues since its launch on the back of partnerships with over 100 merchants and as it served over 700,000 customers. — K.B. Ta-asan