UnionBank posts 9% increase in net profit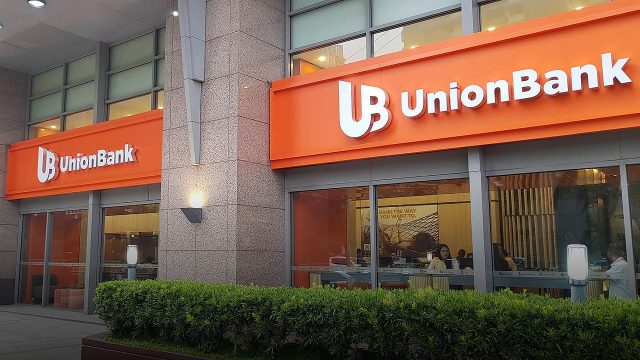 UNIONBANK of the Philippines, Inc. recorded a higher net income in 2021 as revenues improved and its loan loss provisions declined.
The Aboitiz-led lender's net profit rose by 9% year on year to P12.6 billion in 2021, it said in a filing with the local bourse on Monday.
Net interest income increased by 4% year on year to P29.8 billion in 2021. This was backed by its net interest margin, which improved by 9 basis points to 4.6% amid lower funding cost due to the increase in current account, savings account (CASA) deposits.
UnionBank's total deposits increased by 8% to P570.5 billion as of end-2021, driven by the record 32% growth of CASA deposits to P341 billion.
Meanwhile, non-interest earnings increased by 14% to P15.3 billion, backed by higher fees, service charges, as well as foreign exchange gains, and trading income.
UnionBank's loans and receivables rose by 6% year on year to P359.8 billion as of end-2021, while total assets grew by 7% to P831.1 billion.
The bank's nonperforming loan ratio improved to 5% at end-2021 from 5.1% a year ago. It set aside loan loss provisions worth P5.8 billion in 2021, down by 31% from a year earlier.
"Our performance in 2021 gives us a good foundation for further growth in 2022. We expect a healthy expansion in our loan portfolio, steady margins from strong CASA growth, improving credit quality, and higher revenues across our business groups this year," UnionBank Senior Executive Vice-President and Chief Financial Officer Jose Emmanuel U. Hilado was quoted as saying in the statement.
In December, UnionBank said it will buy the local retail unit of Citigroup, Inc. for P55 billion.
UnionBank also secured approval from the Bangko Sentral ng Pilipinas in July to operate a digital bank. This wholly owned subsidiary will be called Union Digital Bank which is on track for commercial launch by the middle of 2022, UnionBank President and Chief Executive Officer Edwin R. Bautista said.
"Together with our digital initiatives, our top priority in 2022 is the smooth transition and migration of Citi's consumer banking business. We are committed to uphold Citi's superior customer experience and provide a new home for all Citi employees in UnionBank," Mr. Bautista said.
The Aboitiz-led lender's shares closed at P100.60 apiece on Monday, up by P2.90 or 2.97% from its previous finish. — L.W.T. Noble