Peso retreats vs dollar as Fed signals rate increases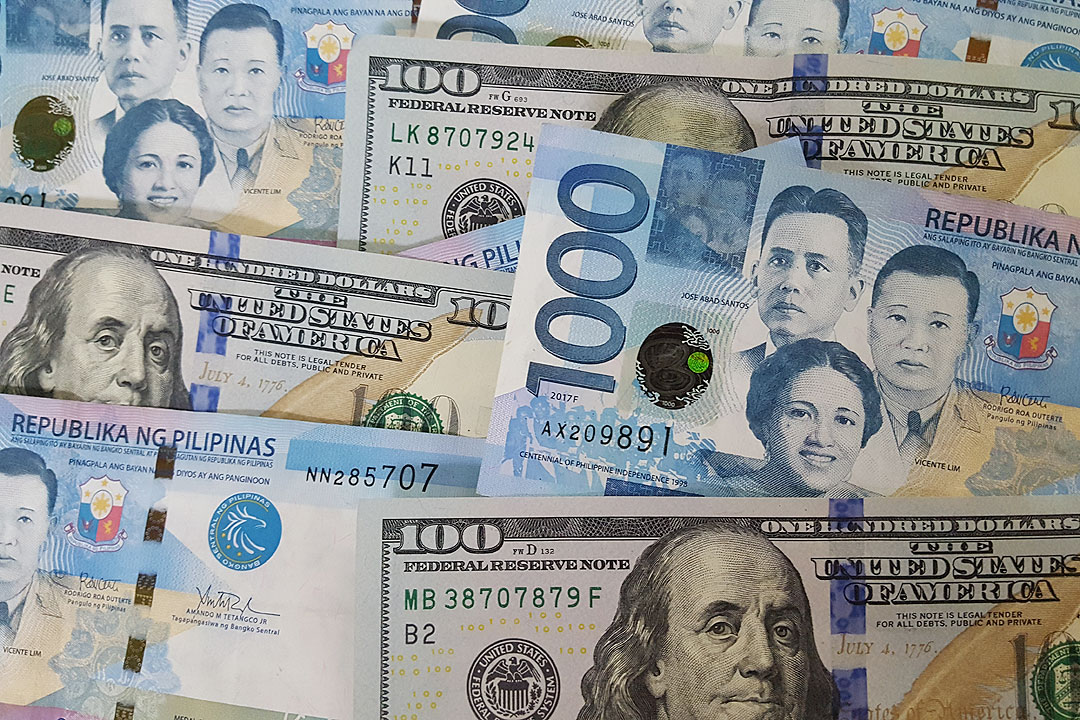 THE PESO weakened versus the greenback on Thursday after hawkish signals from the US Federal Reserve and the stronger-than-expected Philippine economic growth in the fourth quarter.
The local unit closed at P51.34 per dollar on Thursday, depreciating by five centavos from its P51.29 finish on Wednesday, based on data from the Bankers Association of the Philippines.
The peso opened Thursday's session weaker at P51.45 versus the dollar, which was also its worst showing. Meanwhile, its intraday best was at P51.295 against the greenback.
Dollars exchanged increased to $886.8 million on Thursday from $787.8 million on Wednesday.
A trader said the Fed's more hawkish tone on Thursday made investors opt for the safe-haven dollar.
Fed Chairman Jerome H. Powell said the central bank is eyeing a possible rate hike by March amid continued elevated inflation, Reuters reported.
"I would say that the committee is of a mind to raise the federal funds rate at the March meeting, assuming conditions are appropriate for doing so," Mr. Powell said at a briefing after the central bank maintained its policy rates.
Meanwhile, the peso depreciated after the higher-than-expected Philippine economic growth in the last three months of the year, as this could increase imports and weaken the currency, Rizal Commercial Banking Corp. Chief Economist Michael L. Ricafort said in a Viber message.
"Stronger gross domestic product (GDP) data suggest more importation activities, as bloated by elevated prices of imported oil and other imported major global commodities," Mr. Ricafort said in a Viber message.
The economy expanded by 7.7% year on year in the three months to December, quicker than the 6.9% logged in the third quarter, based on data released by the Philippine Statistics Authority. It also beat the 6.5% median estimate in a BusinessWorld poll last week.
This brought full-year growth to 5.6%, surpassing the government's downgraded 5-5.5% target and a turnaround from the record 9.6% contraction logged in 2020.
For Friday, Mr. Ricafort gave a forecast range of P51.25 to P51.40 per dollar, while the trader expects the local unit to P51.30 to P51.50. — L.W.T. Noble