Digital lenders to target unbanked, underserved, MSMEs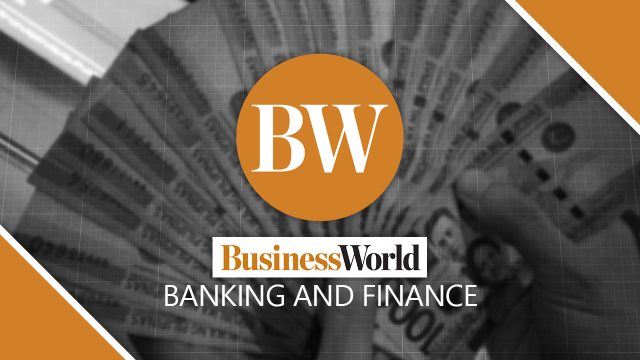 DIGITAL BANKS will play a pivotal role in ensuring financial services are accessible to consumers and small businesses, industry leaders said.
In a BusinessWorld insights session on Wednesday, leaders of the country's digital banks and representatives from the regulator and an industry-governing body shared the services that will soon be launched and the central bank's regulatory approach to ensure a sound environment for the new players.
Operating digital banks have attracted more than 200,000 depositors less than a year since starting their services, showing the potential of these new banks to bring more Filipinos into the financial system, said Melchor T. Plabasan, BSP Technology Risk and Innovation Supervision director.
"The two digital banks that have launched have already on-boarded around 260,000 new customers which is equivalent to around P6 billion in deposits. Really, the digital banks have the potential to boost financial inclusion in the country," Mr. Plabasan said.
Mr. Plabasan was referring to the state-owned Overseas Filipino Bank and Tonik Digital Bank, Inc. which have launched in 2021, less than a year since the digital banking framework was released by the BSP in late 2020.
The other four online lenders that secured licenses are expected to start their operations this year, he said.
Digital banks, unlike other lenders licensed by the BSP, do not need to set up physical branches and are only required to maintain a head office. Their services are expected to be delivered purely through an online platform.
Digital banks are expected to launch initiatives and services that the whole industry can benefit from, Philippine Payments Management, Inc. General Manager Carmelita R. Araneta said.
"Prospects of digital banks are very high, considering that the banking public has learning to appreciate with caution digital financial activities. We surely look forward to having them in the organization (PPMI) as we also believe we will benefit from their experience, their unique categorization and of course more initiatives and use cases," Ms. Araneta said.
Aboitiz-led Union Digital Bank (UnionDigital) will use the learnings of its parent lender, UnionBank of the Philippines, Inc., to ensure ease of use of financial services like payments, UnionDigital Co-founder and Chief Executive Officer (CEO) Ramon Vicente "Arvie" V. de Vera II said.
"There's a lot to be done on blockchain, there's a lot to benefit from that technology. That's something we intend to use in payments through UnionDigital Bank. We will be creating our own UnionDigital stable coin and that digital peso will allow us to perform payments in a more efficient manner," Mr. de Vera said.
Meanwhile, UNO Bank founder and CEO Manish Bhai said they are looking to launch within the first half of the year. He believes the national ID will help boost financial inclusion in the country.
"We want to differentiate ourselves through consumer lending as you saw in the previous slide, making sure that everyone has easy and optimal access to consumer credit is very important," Mr. Bhai said.
For PayMaya Philippines President and Maya Bank director Shailesh Baidwan, their strength lies in their 41-million customer base in PayMaya, which includes consumers and nearly half a million micro, small, and medium-sized businesses. He said they will continue to improve security to make consumers confident in Maya Bank as well.
"Our aspirations to grow and prosper will happen if consumers are secured using digital banks. People are going to be using us as a cornerstone of their financial transactions," Mr. Baidwan said.
Aside from Maya Bank, UNO Bank, and UnionDigital, GOtyme, which is owned by the Gokongwei Group and Singapore financial technology firm Tyme, also received a regulatory license to operate a digital bank.
Digital banks are expected help the BSP reach its goal to have 50% of all payments done digitally by 2023. It also wants 70% of Filipino adults to have accounts with financial institutions by the same year. — Luz Wendy T. Noble