T-bills fully awarded as rates drop ahead of Fed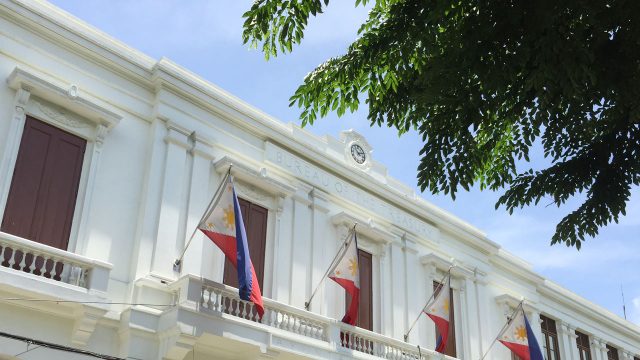 THE GOVERNMENT made a full award of the Treasury bills (T-bills) it auctioned off on Monday as rates declined while investors await signals from the US Federal Reserve following its meeting this week.
The Bureau of the Treasury (BTr) raised P15 billion as planned via the T-bills it auctioned off on Monday as total tenders reached P76.37 billion, more than five times the initial offer but slightly lower than the P77.68 billion in bids seen last week.
Broken down, the Treasury raised P5 billion as programmed via the 91-day securities from P27.98 billion in bids. The average rate of the three-month debt paper went down by 18.2 basis points (bps) to 0.693% from 0.875% last week.
The government also borrowed P5 billion as planned through the 182-day instruments on Monday from P27.86 billion in tenders. The six-month T-bill's average rate fell by 2 bps to 1.0777% from 1.097% previously.
Lastly, the BTr made a full P5-billion award of the 364-day papers as bids reached P20.53 billion. The average yield on the one-year securities stood at 1.41%, down by 0.5 bp from 1.415% a week earlier.
At the secondary market prior to the auction on Monday, the 91- 182- and 364-day T-bills were quoted at 0.8783%, 1.0979% and 1.4473%, respectively, based on the PHP Bloomberg Valuation Reference Rates published on the Philippine Dealing System's website.
National Treasurer Rosalia V. de Leon in a Viber message to reporters said the BTr made a full award of all T-bill tenors as yields dropped ahead of the Fed's policy review this week.
"(A) strong bias for short-term tenors was seen in the auction with [a] sharp reduction in rates," she said.
The US central bank meeting this week will give the market guidance for the next auctions, Ms. De Leon added.
A bond trader said in a Viber message that the yield on the 91-day T-bill declined the most, which reflects that "investors are thinking of a potential rate hike after three months."
The Fed will hold its first policy meeting for 2022 on Jan. 25 and 26.
The Fed is widely expected to raise rates three times this year starting as early as March, median forecasts from a Reuters poll showed.
Meanwhile, almost half of the analysts polled expect the central bank to hike rates at least four times.
Inflation pressures could push the Fed into tightening monetary policy more aggressively, possibly into more than four rate hikes this year, a Goldman Sachs analysis said.
The BTr wants to raise P200 billion from the domestic market this month, or P60 billion via T-bills and P140 billion from Treasury bonds.
The government borrows from local and external sources to help fund a budget deficit capped at 7.7% of gross domestic product this year. — J.P. Ibañez with Reuters