BSP fully awards 28-day bills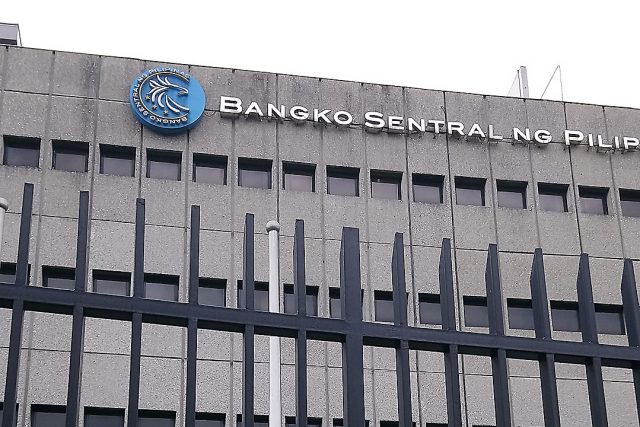 THE BANGKO SENTRAL ng Pilipinas (BSP) fully awarded the short-term securities it auctioned off on Friday as the average rate fell on expectations of monetary policy tightening in the United States. 
The central bank raised P100 billion as planned from its offer of 28-day bills that drew P174.22 billion in tenders, lower than the P194.7 billion in bids last week. 
Accepted rates for the one-month securities ranged from 1.65% to 1.716%, wider than the 1.7% to 1.749% margin last week. The average rate of the one-month bills was at 1.7053%, lower than 1.7298% previously. 
The central bank uses its short-term securities and term deposit facility to mop up excess liquidity in the financial system and guide market rates. 
The BSP bills' average rate eased week-on-week as fears of an earlier-than-expected US Federal Reserve rate hike caused funds to shift to short-term tenors, Michael L. Ricafort, chief economist at Rizal Commercial Banking Corp., said in a Viber message. 
"Auction yield was also again lower amid recent concerns over the sharp increase in COVID cases locally and worldwide recently amid lingering concerns over the Omicron variant," he said. 
Stricter lockdowns in Metro Manila and nearby areas could slow down economic recovery prospects and ease inflation, he added. 
US Federal Reserve Governor Lael Brainard said interest rate hikes could start as soon as the US central bank ends its bond purchases, which is set for March. 
The Fed is widely expected to raise rates thrice this year, starting in March, median forecasts from a Reuters poll showed. Almost half expect the central bank to hike at least four times. — Jenina P. Ibañez with Reuters