An epic journey comes to an end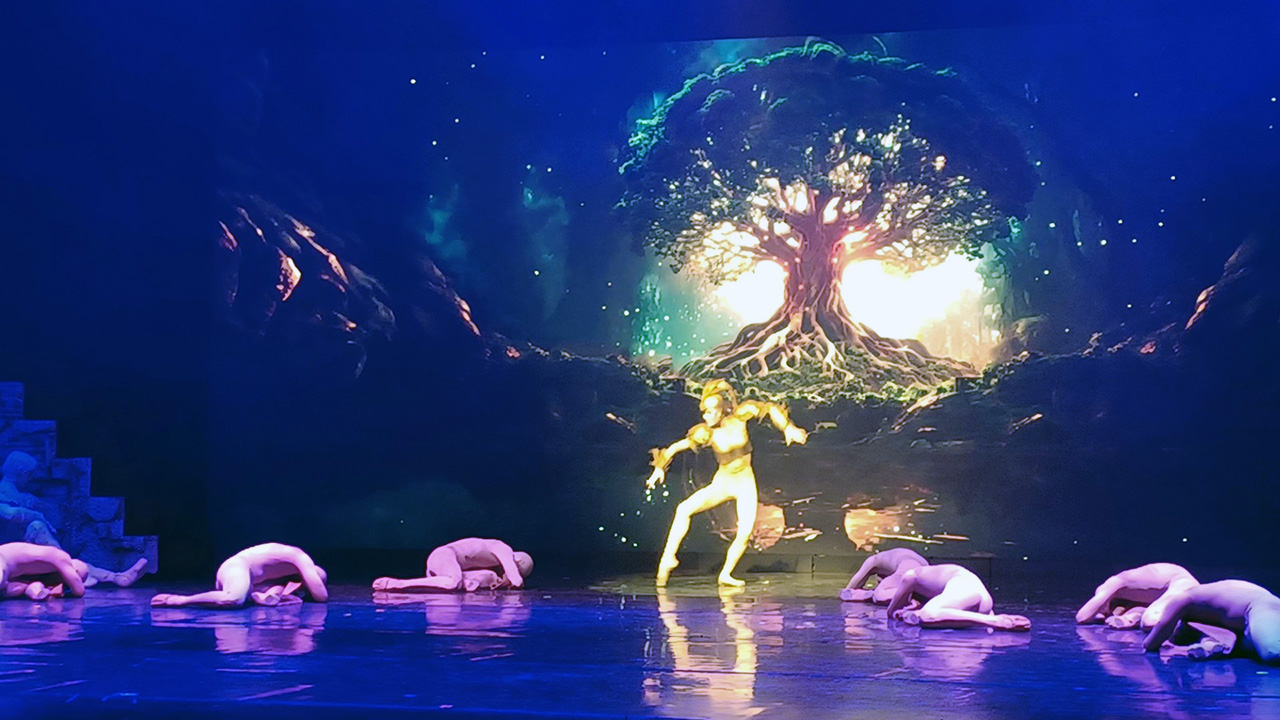 Ballet Review
Ibong Adarna
By Ballet Manila
By Brontë H. Lacsamana, Reporter
FOR the third and final production of Ballet Manila's 25th performance season, the ballet company at last got to stage Gerardo Francisco's multi-awarded Ibong Adarna.
"A year after a fire destroyed our home, the Aliw Theater, in 2019, this ballet was supposed to be the phoenix that would make us rise from the ashes," said Ballet Manila Chief Executive Officer and artistic director Lisa Macuja-Elizalde in a speech during the Aug. 19 gala. "We previously programmed Ibong Adarna to open our 25th season with a national tour culminating in performances at the rebuilt theater.
"However, pandemic closures and lockdowns changed all these plans," said Ms. Macuja-Elizalde. "Now, it is but fitting that this ballet closes our season of hope and homecoming."
She announced with joy that, with this final show, Ballet Manila's return to the stage can finally be deemed a success. (The first two productions of this season were Romeo and Juliet, staged in February, and Don Quixote, which was shown in May.)
First premiered in 2017, Francisco's Ibong Adarna immediately garnered acclaim as a uniquely original Filipino work, adapted from an early 19th-century epic fantasy poem that centers on a magical bird of the same name. The production received multiple accolades, including Gawad Buhay awards for Outstanding Male Lead for Modern Dance, Outstanding Modern Dance Production, and Outstanding Choreography for Modern Dance. It was also the first full-length Filipino ballet to have had an international run at the Karmiel Dance Festival in Israel.
Aside from being the closing of Ballet Manila's silver anniversary, the draw of this particular show was its story's familiarity to Filipino audience members who most probably studied it in school.
Ms. Macuja-Elizalde and Mr. Francisco, who briefly appeared at the start of the program to introduce the show, demonstrated how sweeping movements of hands and feet are used to convey messages through dance. Ever the gracious choreographer, Mr. Francisco spelled out in a hybrid of miming and ballet the phrase "If the Adarna bird sings, the king will not die," illustrating how dancers will use poised and emotive motions to tell the story.
When the show started, one thing that was evident was the strengths of the rebuilt Aliw Theater. A curved LED screen displayed cool moving backgrounds and visual effects (albeit with some pixelated glitches here and there).
The costumes and props used throughout the show highlight Filipino ingenuity and evoke the luxury of the Kingdom of Berbania despite being of an almost makeshift quality (kudos to the craftsmanship of the Make It Happen Workshop). These ranged from bamboo poles that could be joined by the dancers to form a boat, large necklaces and headpieces showcasing beautifully woven cloth, and elaborately painted moving staircases that alternated between kingly thrones and banana trees.
The characters of King Fernando and Queen Valeriana, decked in garb made of local materials, were absolutely regal in both appearance and performance. When the king fell ill, kicking off the events of the story, the odd adventures that befall their sons Don Pedro (played by Mark Sumaylo), Don Diego (Romeo Peralta, Jr.), and Don Juan (Joshua Enciso) were where the production went full throttle, with each dance and prop combination getting livelier and fully immersing the viewers in the story.
Mr. Francisco's choreography, blending rhythmic folk dance with ballet, was fast-paced and charged with precise energy, making it no surprise that every performance ended with bursts of applause from the audience. The traditional tale was also imbued with modern flair — such as the stoic male warriors being accompanied by strong, beautiful female warriors who even had a dance number of their own.
However, it was Abigail Oliveiro who clearly stood out as the Ibong Adarna itself. She was the epitome of wild, bird-like grace, her movements flitting between light-footed twitchiness and untamed poise, seen in full effect whenever the feathered costume shook along with each little motion.
The ballet also shone thanks to the original music by Diwa De Leon, son of National Artist Felipe de Leon, Jr., fully bringing the story to a time long past, when princes could go off on noble adventures. In tandem with the choreography, the world of Berbania was brought to life with a tapestry of sounds and movements.
As a ballet version of an old story, it presented everything in the simplest, most elegant way possible, illuminating the folk tale's lessons to its viewers. As Ms. Macuja-Elizalde put it, "Ibong Adarna speaks about love and loyalty to family, the triumph of goodness and kindness over selfishness and evil, respect for our parents and elders, and the importance of forgiveness."
Like all long adventures, it took a while for the company to give this show the grand re-staging it was destined for, and now it's safe to say that it finally succeeded in its quest.