Conference, film, festivals mark National Food Month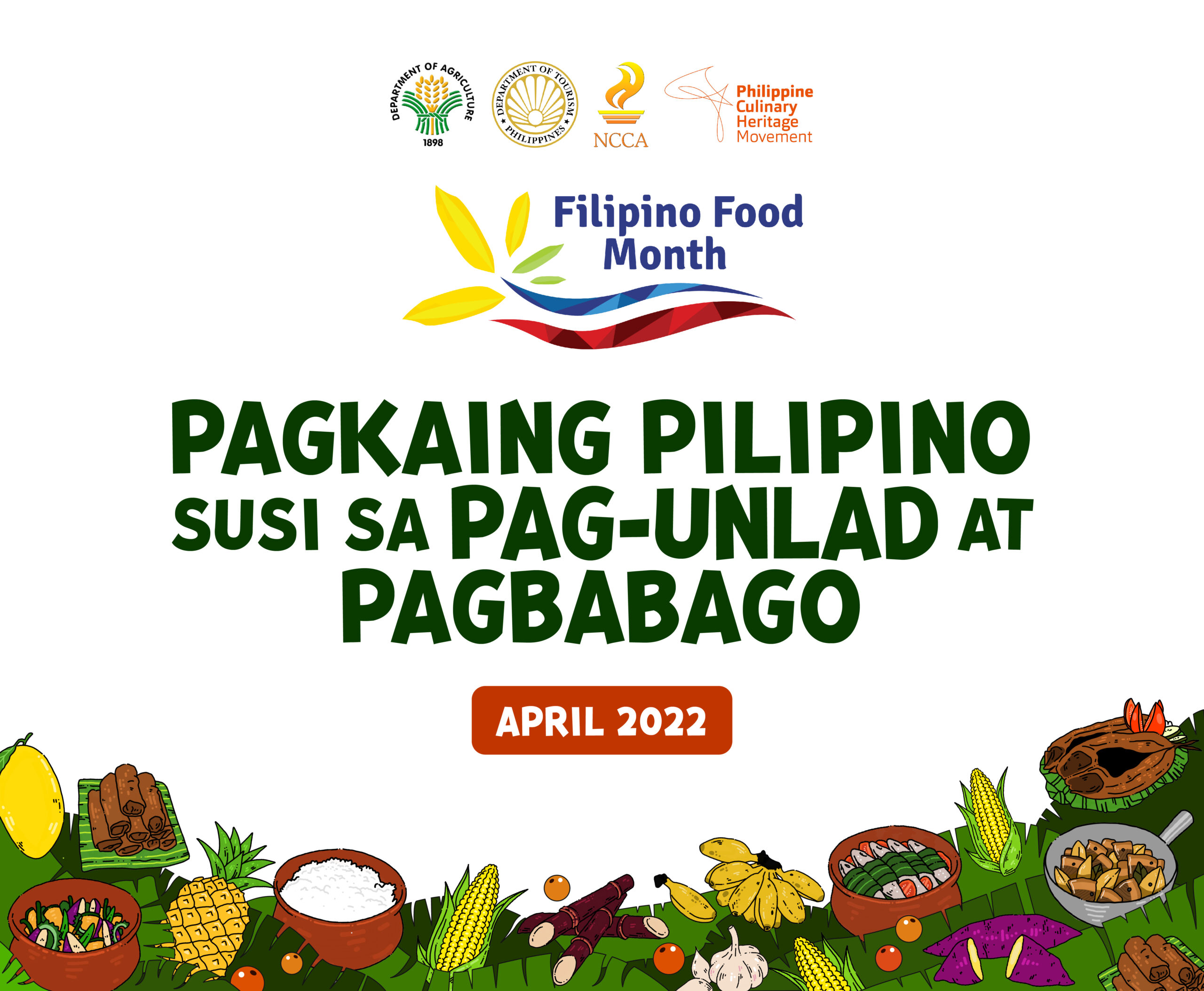 A CONFERENCE, film showings, festivals and other events are scheduled for this year's Filipino Food Month or Buwan ng Kalutong Pilipino which carries the theme "Pagkaing Pilipino, Susi sa Pag-unlad at Pagbabago" (Filipino Food: The Key to Unity and Change).
The celebration is being led by the Departments of Agriculture and Tourism, the National Commission for Culture and the Arts (NCCA), and the Philippine Culinary Heritage Movement.
Through Presidential Proclamation No. 469 signed in 2018, April has been designated as Filipino Food Month or Buwan ng Kalutong Pilipino. The celebration is aimed at preserving and promoting Filipino culinary traditions.
"Filipino Food Month is also a reminder for us to go back to our roots. Our identity is also in food… I am hoping that once this event has grown, visitors will come to the country for our food and that Filipinos will embrace it," Jam Melchor, chef and founder of the Philippine Culinary Heritage Movement said in English and Filipino at the celebration's launch on March 29 at the Metropolitan Theater.
"It's not about organizing big events, it's about awareness, educating ourselves and going back to our traditions," he said.
One of the celebration's main programs is the KainCon Filipino Food Conference (https://www.facebook.com/kaincon/) which aims to showcase and promote the country's heritage cuisine, especially among the younger generations. KainCon is a series of online talks that bring together Filipino farmers, culinary historians, chefs, and experts from the local food industry to discuss how people can influence local food cultivation and establish preservation initiatives.
Meanwhile, the Cinema Culinarya Film Festival (CCFF) will showcase narratives on culinary practices and traditions. There will be public screenings of the films in competition on April 8, 15, 22, and 29. There will also be short film talkbacks on April 6, 13, 20, and 27. For more details, visit the CCFF's official Facebook page (https://www.facebook.com/CinemaCulinaryaFilmFest/) and the NCCA Facebook page (https://www.facebook.com/NCCAOfficial).
There will be several events held around the country under the Hapag ng Pamana umbrella, focusing on culinary history. A series of events will be held in Capiz on April 22 and 23, including the Manindahan 'Ta street market and Kaon Na (Let's Eat) rolling karinderya showcasing the traditional food of Capiz. Palawan will host a cultural show, symposium, food fest on April 29 and 30; while Cagayan de Oro will host a food expo and cooking demonstration on April 22 and 23.
For more information and schedules on the activities of National Food Month, visit https://www.facebook.com/NCCAOfficial. — MAPS