Ani ng Dangal honors 58 awardees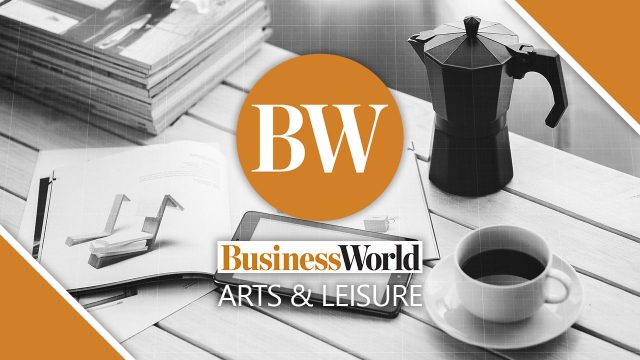 THE NATIONAL Commission for Culture and the Arts (NCCA) awarded 58 artists in various fields at its annual Ani ng Dangal (Harvest of Honors) ceremony on March 23 via Facebook live.
Ani ng Dangal recognizes natural-born Filipino artists or groups who have earned international awards and accolades in nine categories — Architecture, Cinema, Dance, Dramatic Arts, Literary Arts, Music, Visual Arts, Folk Arts, and Broadcast Arts — over the past year. The theme for this year's ceremony is "Sining ng Pag-asa" (Arts of Hope).
"As we are still going through trying times, they serve as beacons of hope and inspiration, providing us to rise above the challenges and showing to the world the wealth of talents that the country has to offer and share. They are the embodiment of this year's theme, 'Sining ng Pag-asa,'" NCCA Executive Director Oscar G. Casaysay said in his video message. "This awarding ceremony is our way of giving tribute to these artists, celebrating artistic excellence and triumphs of the Filipino creative spirit."
In his keynote speech, 16-time Palanca awardee Jose "Butch" Y. Dalisay, Jr. noted the importance of recognizing the arts as a respectable profession.
"More international exposure is certainly good and necessary. And for the Filipino artist, it's been arguably overdue. Chinese, Korean Japanese, Indian and even Vietnamese artists and writers have long been making waves in the global market. In sheer talent alone, I don't think we should in any way feel disadvantaged. But we have much to learn in terms of projecting ourselves and learning the economics and logistics of Creative Industries, here and abroad," he said in a video message.
"As much as some of us may not want to look at our work in terms of commodities, the fact is that art making is a livelihood and a perfectly respectable one for many people. There is no reason why we should be unrecognized and shortchanged for good work," Mr. Dalisay added.
Of the 58 awardees, two are from the fields of architecture and allied arts, 16 are in the field of music, 24 are in visual arts, and nine are in cinema, and seven are in dance.
The artists receive the sarimanok trophy — modeled after a mythical bird of the Maranaos — created by National Artist for Visual Arts Abdulmari Asia Imao.
Since 2009, the NCCA Ani ng Dangal has recognized 707 awardees. —  MAPS
---
2022 Ani ng Dangal awardees
ARCHITECTURE AND ALLIED ARTS
• Noriel Estipular
• Horizon Manila by WTA
Architecture and Design Studio
CINEMA
• John Arcilla
• Arjo Atayde
• Elijah Canlas
• Confietor by Arjanmar H. Rebeta
• Gabriel Carmelo
• How to Die Young by Petersen Vargas
• Richard Soriano Legaspi
• Silang Mga Naligaw sa Limot by Vahn Leinard C. Pascual
• The Little Planet by Arjanmar H. Rebeta
DANCE
• Edelyn De Asis
• Edelyn De Asis and Julius Obero
• Halili Cruz Conservatory
• Halili Cruz Dance Company
• La Salle Filipiniana Dance Company
• Likhang Sining Dance Company
• Joey Maglasang and Jhona Pena
MUSIC
• Franz Jensen Andra
• Aidan Ezra Baracol
• Damodar Das Castillo
• Kristen Rose Cipres
• Franz Dominic De Ramos
• Alyssa Trisha Garcia
• Jose R. Gullas Visayas Choral
• Kammerchor Manila
• Manila Symphony Junior Orchestra
• Zion P. Montebon
• Rhoxene  Octaviano
• Maria Sophia
• Vizconde Roldan
• Alexa Faith Samodio
• Leanne Reese Tavita
• Anthony Villanueva
• Emmanuel John C. Villarin
VISUAL ARTS
• Mark Anthony Agtay
• Roger P. Alfonso
• Anthony Tario Austria
• Crisencio Alandino Bernabe
• Edcel La Rosa Cabalan
• Christopher De Castro Comeso
• Ronnie Gonda Dayo
• Analiza Daran De Guzman
• Klienne Eco
• Sherwin O. Flores
• Joel C. Forte
• Josephine Forte
• Buddy Gadiano
• Donell Gumiran
• Mark Linel P. Padecio
• Jun Epifanio Pagalilauan
• Catherine B. Paje
• Eric Villocillo Perales
• Froilan Robas
• Allanrey "Migz" Salazar
• Danilo O. Victoriano, Jr.
• Michael Garcia Villagante
• Charlie Villagracia
• Jophel Botero Ybiosa
https://ncca.gov.ph/2022/03/09/ani-ng-dangal-2022/