Vietnam offers rice price cut as DA urges India to lift ban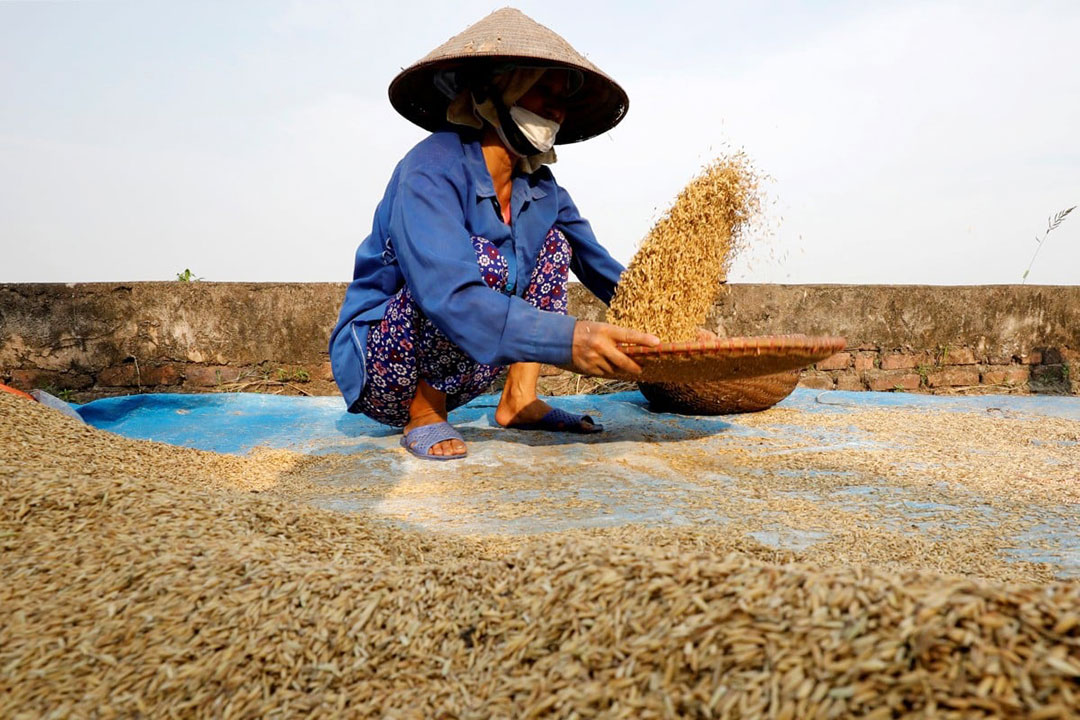 AGRICULTURE Senior Undersecretary Domingo F. Panganiban said on Friday that private traders have received lower price quotes for Vietnamese rice, while the Department of Agriculture (DA) is asking the government of India to relax its export ban on white rice.
"We are pleased to inform the public that upon the directive of President Ferdinand R. Marcos, Jr. to open talks with Vietnam, some Vietnamese exporters have quoted our private traders prices that are $30-40 lower (per ton)," Mr. Panganiban said in a statement released by the Palace.
He added that the DA is working with India — one of the world's top rice exporters — to allow exports of white rice to continue on humanitarian grounds.
Last month, India banned exports of non-basmati white rice to ensure domestic availability and curb prices.
Vietnam, on the other hand, announced a plan to reduces rice exports to four million tons a year by 2030.
"We hope this will pave the way for the country to get better terms for the additional 300,000 to 500,000 metric tons (MT) in rice imports for this year," Mr. Panganiban added.
A farm industry official said a $40 reduction in Vietnamese rice prices will result in Philippine rice prices that are still expensive.
"If it's $40, landed cost will fall P3 per kilo," Raul Q. Montemayor, national manager of the Federation of Free Farmers, told BusinessWorld by phone.
"But it depends on (which part of the transaction) the $40 will be reduced… Vietnam rice is now at $630, $640 per ton so even though you take out $40, it will still be expensive," he added.
The Philippines needs to import at least 700,000 MT in the lean months of August and September to ensure adequate rice inventories, Mr. Montemayor noted.
Danilo V. Fausto, president of the Philippine Chamber of Agriculture and Food, Inc., said the impact of the lower quotes from Vietnam could result in a retail price decline of about P2 to P3, which he described as small but welcome, he said via phone.
At any rate, consumers may have to wait until the harvest in September for domestic rice prices to decline. "When we harvest in September, the stock will be replenished and prices will go down because local supply will now be available," Mr. Fausto said.
Mr. Montemayor said the harvest may show up in markets by October due to delays caused by recent typhoons.
"The typhoons could have affected the crops that are to be harvested in September… (farmers) affected will harvest and replant around October," he said.
According to the DA, agriculture damage from Typhoon Egay (International name: Doksuri) was P4.66 billion, with lost volume estimated at 158,995 MT.
"By that time, (prices) will decrease as the new harvest comes but it will not go down to the previous levels of P38 because although stocks are ample, traders will be looking at the competing imports," Mr. Montemayor said.
According to DA price monitors domestic well-milled rice was sold for between P42 and P52 on Friday, while regular-milled rice fetched between P38 and P49.
Imported well-milled rice sold in Metro Manila markets for between P45 and P46. The Philippines does not import regular-milled rice. — Sheldeen Joy Talavera