PHL may miss full-year GDP target after Q2 miss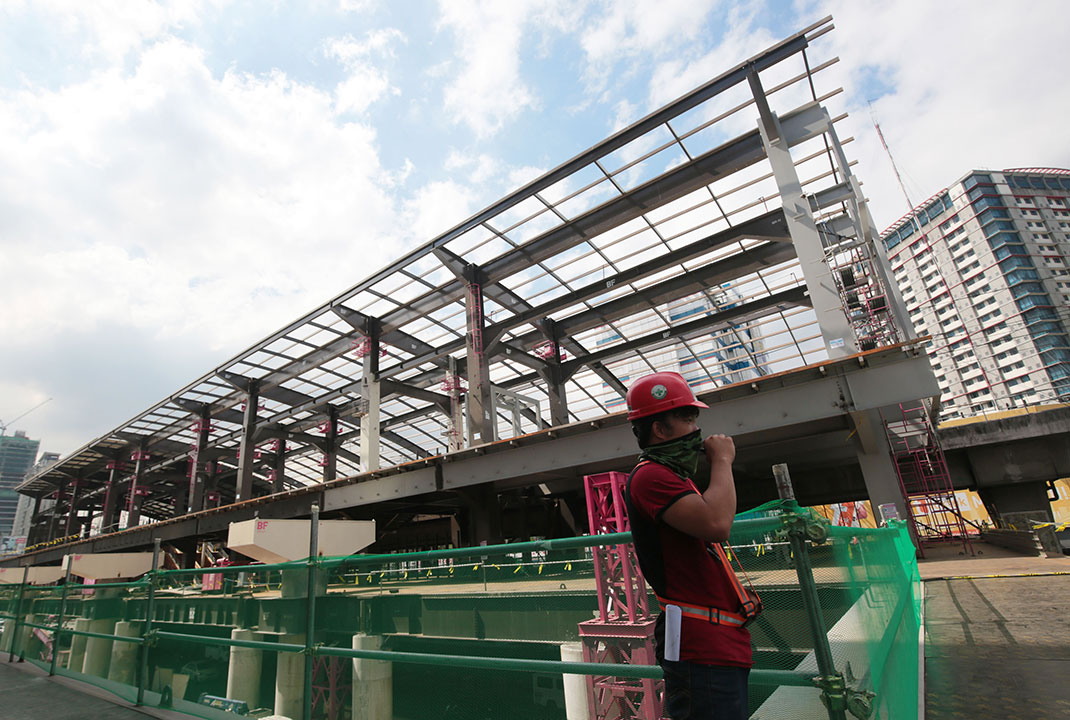 PHILIPPINE economic growth is expected to remain lackluster in the second half, making it increasingly unlikely it will meet the government's 6-7% growth target this year, analysts said.
Disappointing gross domestic product (GDP) growth in the second quarter prompted several analysts to slash full-year projections.
Philippine economic expansion slowed to 4.3% in the April-to-June period, from 6.4% in the first quarter and 7.5% a year ago. It was well below the estimates of 21 economists in a BusinessWorld poll with a median forecast of 6%. This was the slowest print in over two years, bringing average growth to 5.3% in the first half.
"We were already skeptical about the chances of the government hitting its growth target for 2023 and, needless to say, we're even more skeptical now following the huge miss in the second quarter," Pantheon Macroeconomics Chief Emerging Asia Economist Miguel Chanco said in an e-mail.
"It will be difficult to salvage the year in the second half, as the weakness in the economy is quite broad-based, affecting all aspects of domestic demand, and the government has little room fiscally to stimulate growth."
Pantheon slashed its growth projection for the Philippines to 4.5% (from 5.5% previously) this year and 4% (from 5% previously) in 2024.
With the slower-than-expected growth, Mr. Chanco said the Philippines has lost its status as one of the fastest-growing economies in the Association of Southeast Asian Nations (ASEAN) region.
"As things stand, [the Philippines] is now underperforming relative to the likes of Indonesia and Malaysia, and it isn't faring that much better than Vietnam which is also experiencing a sharp cyclical slowdown," he said.
In the second quarter, the Indonesian economy expanded by 5.17%, slightly faster than the 5.04% growth in the first quarter.
Vietnam's economy accelerated by 4.14% in the April-to-June quarter, from 3.3% in the previous quarter. Singapore grew by 0.7% in the second quarter (from 0.4% in the first quarter).
Malaysia and Thailand have yet to release second-quarter data.
"The more dependent the country is on exports, the slower the economic expansion. This is mainly due to a slowing global economy," Finance Secretary Benjamin E. Diokno said in a Viber message to reporters on Sunday.
He noted the Philippines is not as export dependent as some of its ASEAN neighbors.
"Its growth is consumption-based, that is why it is less susceptible to the weaker exports demand owing to the slowing global economy," Mr. Diokno said.
CATCH-UP SPENDING
To achieve the government's 6-7% growth target for 2023, the Philippine economy has to grow by at least 6.6% in the second half, Mr. Diokno said.
"An aggressive catch-up plan for infrastructure projects (roads, bridges, airports, seaports, power, water, irrigation, telecommunications facilities, digitalization, school buildings, housing and others), quicker response by GOCCs (government-owned and -controlled corporations), and strong and deliberate spending by resource-surplus local governments are essential parts of the solution to the relatively weak second-quarter growth performance of the Philippine economy," he said.
The weaker-than-expected growth in the second quarter was partly attributed to the 7.1% contraction in government spending, which was a reversal of the 10.9% growth a year ago.
Despite the "formidable external challenges," Mr. Diokno expressed confidence the government will still achieve the 6-7% target this year.
"Before the disappointing second-quarter GDP release, we had expected full-year growth to scratch the lower bound of the government's target range of 6%-7%. But given the undershooting in the June stanza and headwinds from the slowing global economy, it is going to be increasingly harder to meet the government's GDP target this year," Sarah Tan, an economist from Moody's Analytics, said in an e-mail.
Meanwhile, Citigroup, BofA Securities, Inc., and BMI Country Risk & Industry Research lowered their full-year projections for the Philippines, following the disappointing economic data.
Citigroup downgraded its GDP forecast to 5.2% for 2023 (from 5.9% previously) and to 5.9% for 2024 (from 6.1% previously).
"It appears that high inflation and policy rate hikes had a larger-than-expected impact on growth than were evident in some of the high-frequency indicators that remained strong. In the second half, we expect GDP growth to gradually pick up pace as easing inflation and continued strength in the labor market and minimum wage hikes would support consumer spending," Nalin Chutchotitham, economist for the Philippines at Citigroup, Inc. said.
However, a global economic slowdown and the potential impact of the El Niño weather pattern on agriculture production remain downside risks to growth this year and next year, she added.
"We expect the return of inflation to long-term trend of 3% and policy rate cuts (towards 4.5% at end-2024 estimate) to bolster consumption and investment (in 2024)," Ms. Chutchotitham said.
BMI in a note said it also slashed its full-year forecast to 5.3% from 5.9% previously as economic activity will remain lackluster amid high interest rates, a weak external sector, and adverse weather conditions.
"Tight credit conditions will continue to weigh on domestic activity," BMI said. "The lagged effects of aggressive tightening will pass through to the economy and will weigh on business sentiment."
Bloomberg reported that BofA Securities, Inc. cut its Philippine growth outlook to 4.8% for this year, from 5.5% previously.
The Bangko Sentral ng Pilipinas (BSP) raised borrowing costs by 425 basis points from May 2022 to March 2023 to tame inflation. This brought the key interest rate to a near 16-year high of 6.25%.
The BSP will likely keep its benchmark policy rates steady for a third straight meeting on Thursday. A BusinessWorld poll last week showed 13 of 15 analysts expect the BSP to extend its pause at its fifth policy meeting for the year on Aug. 17. — K.B.Ta-asan