Trade gap narrows to $3.92B in June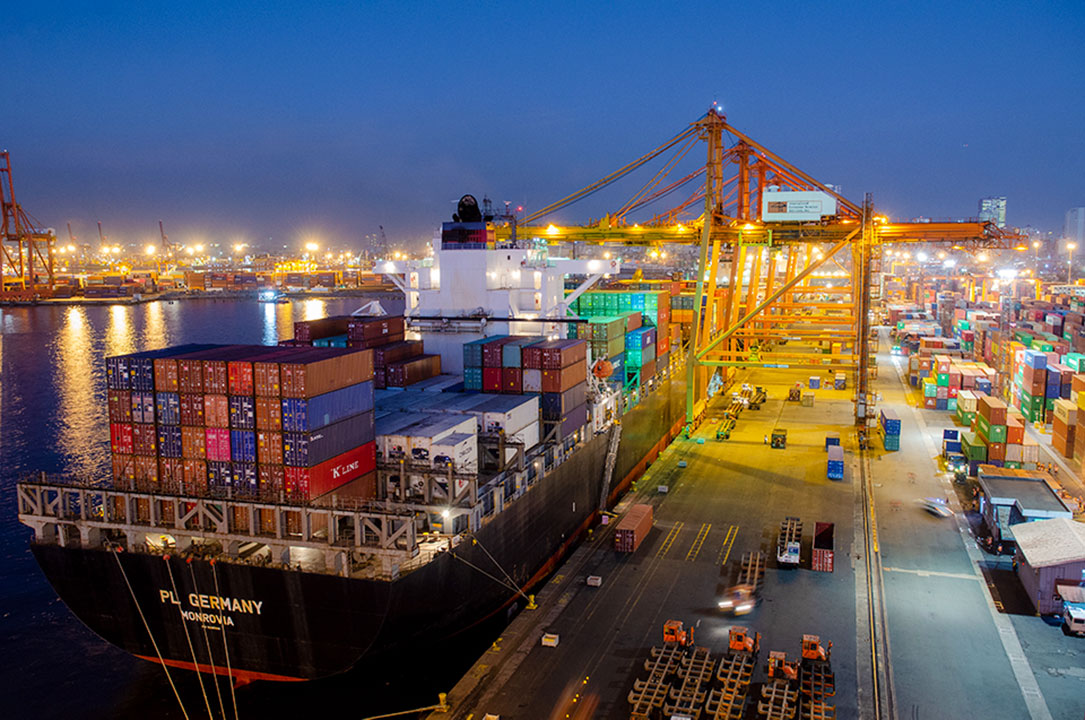 By Bernadette Therese M. Gadon, Researcher
THE PHILIPPINE trade-in-goods deficit narrowed for a third consecutive month in June as imports contracted to a near three-year low while exports were flat as global demand for goods weakened.   
The value of merchandise imports contracted by 15.2% year on year to $10.62 billion in June, worse than the revised 8.1% drop in May, preliminary data from the Philippine Statistics Authority (PSA) showed on Tuesday. This was also a reversal of the 26.4% growth in June 2022.
Imports have been on a decline in the last five months, but June saw the sharpest drop in nearly three years or since the 15.9% drop in October 2020.
By value, the country's import bill was the lowest in two months or since the $9.75 billion in April.
Meanwhile, merchandise exports inched up by 0.8% annually to $6.7 billion in June, slower than the revised 2.4% growth in the previous month and the 1% in the same month a year ago.
Exports receipts for June were the highest in seven months or since the $7.1 billion in November 2022.
This brought the country's trade balance — the difference between the amounts of import orders and export sales — to a deficit of $3.92 billion in June, narrowing for the third consecutive month. This was slimmer than the $4.45-billion gap in May and the $5.88-billion deficit in June 2022.
The balance of trade in goods has been in deficit for over eight years. June's gap was the slimmest in four months or since the $3.91-billion deficit in February.
For the first semester, the trade gap reached $27.96 billion, narrower than the $29.84-billion deficit a year ago.
This as exports declined by an annual 9.3% to $34.94 billion during the six-month period, while imports fell by 8% to $62.90 billion.
At its June meeting, the Development Budget Coordination Committee lowered the export growth assumption for this year to 1% from 3%, and the imports growth assumption to 2% from 4%.
China Banking Corp. (China Bank) Chief Economist Domini S. Velasquez said weaker external demand affects the manufacturing sector although "generally the Philippine economy is less sensitive to a global downturn (compared with other Southeast Asian economies)."
"Although exports posted positive growth for the second month, we think the sustainability of the growth remains fragile," she said, noting that Taiwan and South Korea continue to see a drop in exports.
Oikonomia Advisory & Research, Inc. President and Chief Economist John Paolo R. Rivera said the slowdown in exports can be attributed to lower production due to supply constraints and recent natural calamities that limited operations.
In June, the United States was the top destination for locally made goods, displacing China. Exports to the US stood at $1.12 billion or 16.7% of the total, followed by China with $999.19 million or 14.9% share and Hong Kong with $957.88 million or 14.3% share.
China remained the main source of imported products, which accounted for 22.4% of the total or $2.38 billion. Indonesia came in second with 9.8% share or $1.04 billion and Japan with 7.9% share or $841.75 million.
"Imports decline continue to be helped by favorable base effects from lower oil prices this year compared with the same period last year. However, we expect these price effects to dissipate from August. Imports of capital goods remain to be a concern as its continued contraction points to slowing productivity in the economy," Ms. Velasquez said.
Mr. Rivera said the decline in imports can also be attributed to the weaker peso that made imported products more expensive.
By major type of goods, imports of capital goods fell by 1.2% to $3.08 billion in June. Orders of raw materials and intermediate goods slid by 15.3% to $3.92 billion and accounted for 36.9% of the total import bill.
Imports of consumer goods inched up slightly by 0.2% to $2.05 billion.
By commodity group, importation of electronic products — accounting for almost a fifth of total imports — declined by 26.4% to $2.11 billion in June. Orders of semiconductors, which accounted for nearly three-fourths of electronic products and 14.2% of total imports, contracted by 29.6% year on year in June to $1.51 billion.
On the export side, manufactured goods, which made up the bulk of total outbound sales in June, went up by 5.2% to $5.49 billion.
Electronic products, which accounted for almost three-fifths of exports and 71% of manufactured goods, rose by 12% to $3.94 billion.
Semiconductors, which comprised almost half of total exports and 83% of electronic products, climbed by 22.3% to $3.28 billion.
The latest trade data may point to slower gross domestic product (GDP) growth in the second quarter, analysts said.
Historically, merchandise exports account for about 20% of the country's GDP, while imports make up 30%.
"This can be a contributing factor to GDP growth slowdown, if indeed it slowed down and it was not offset by private and public consumption spending," Mr. Rivera said.
A BusinessWorld poll late last week yielded a median estimate of 6% growth in the second quarter. If realized, this would be slower than the 6.4% print in the first three months of the year and the 7.5% growth in the second quarter last year.
"Merchandise trade will likely remain soft in the coming months despite a more optimistic global outlook. Globally, the manufacturing sector in many economies continues to contract as consumers prioritize demand for services over goods. A silver lining is a pickup in economic activities in China where Xi's government is coming up with stimulus packages to boost consumer spending," Ms. Velasquez said.