Labor coalition seeks to hike NCR wage to P1,100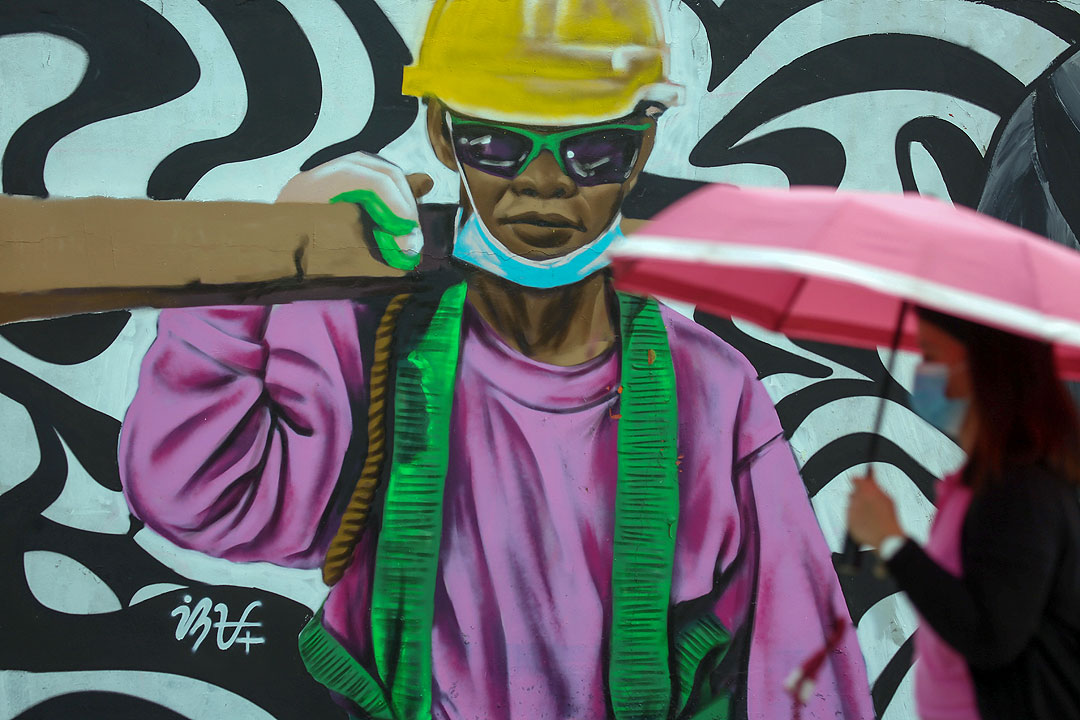 A LABOR COALITION on Tuesday asked the regional wage board to increase the daily minimum wage in Metro Manila to P1,100 to help workers cope with the rising prices of basic goods.
The Unity for Wage Increase Now! (UWIN) filed a petition seeking to raise the current P570 daily minimum wage for nonagricultural workers in the National Capital Region (NCR) to P1,100.
"The current meager P570 minimum wage does not correspond to workers/employees necessary essential expenditures such as food consumed at home, clothing and footwear, transportation expenses, education…, among others," UWIN said in its petition.
The Metro Manila wage board approved a P33 hike in minimum wages in June 2022. Wage boards can only act on wage petitions a year after a region's last wage order.
Citing data from the think tank Ibon Foundation, UWIN said the minimum living wage in NCR for a family of five should be at least P1,008.
UWIN said there is an urgent and compelling argument for the review of the current wages in NCR, and for the implementation of a living wage of P1,100.
"This petition was made for workers in the region to eventually enjoy an appropriate living wage and to enjoy the fruits of their labor as embodied in the Philippine Constitution," it added.
Under the Labor Code, wage boards must consider the demand for a living wage, wage adjustment in the consumer price index, the changes in the close of living in the region, and the needs of workers and their families among others.
Inflation eased to 8.6% in February, from a 14-year high of 8.7% in January as prices of food and utilities  remain elevated. The Bangko Sentral ng Pilipinas (BSP) expects inflation to average 6.1% this year.
However, analysts said wage hikes may further stoke inflation.
"The recent (wage hike) proposal would not only be inflationary but would likely cause companies to lay off workers, leading to higher unemployment and increase in poverty," China Banking Corp. Chief Economist Domini S. Velasquez  said in a Viber message.
Rizal Commercial Banking Corp. Chief Economist Michael L. Ricafort said that companies may have difficulty complying with wage hikes as many are still recovering from the coronavirus pandemic.
"This proposal would lead to higher prices/inflation since wage hikes are passed by businesses/industries/other institutions on to consumers as much as they can, though mitigated by competition," he said in a Viber message.
Jose Enrique A. Africa, executive director of IBON Foundation, said that if the wage hike is approved, the government would uphold the workers' right to a living wage under the Constitution.
"It is an eminently practical measure to help workers cope with rising prices, to give workers a more just share in the fruits of their labor and production, and to stimulate the economy," he said in a Viber message.
"A similar wage hike in other regions would also help to even out wages, spread out benefits and prevent migration of establishments outside NCR."
Senate President Juan Miguel F. Zurbiri earlier filed a bill seeking to increase the minimum wage for private sector workers by P150, which he said could help workers cope with the rising prices of goods and services.
The Makabayan bloc also proposed a wage increase at the House of Representatives, seeking a P750 hike for all private sector workers, those working in special economic zones, freeports and in the agricultural sector.
The Federation of Free Workers urged the NCR wage board to immediately act on UWIN's petition.
"We also call on our lawmakers to ensure that this increase is in line with the current economic situation and will not cause undue hardship to micro, small and medium enterprises that are already struggling to stay afloat," it said in a statement. — John Victor D. Ordoñez