BSP may continue rate hikes amid stubborn inflation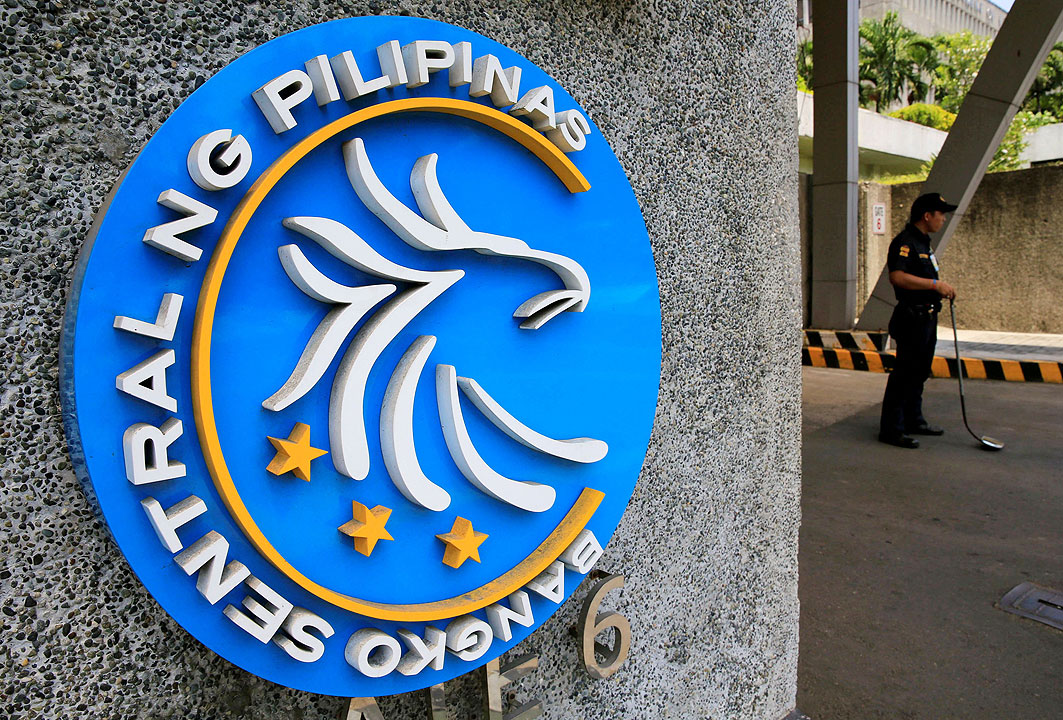 THE PHILIPPINE central bank may continue hiking interest rates to a peak of 6.5% in the first half as inflationary pressures persist, analysts said.
"At Fitch Solutions, we now think that interest rates in the Philippines will peak at 6.5%, upwardly revised from our previous forecast of 6%," Fitch Solutions Country Risk & Industry Research said in a report on Monday.
Last week, the Monetary Board raised the key interest rate by 50 basis points (bps) to a near 16-year high of 6%. The rates on the overnight deposit and lending facilities were also increased to 5.5% and 6.5% respectively.
"The latest decisions were mainly driven by concerns over persistently high inflation, and we think that the BSP's tightening cycle will continue into the first half to tame inflationary pressures," Fitch Solutions said.
In a note, Nomura Global Markets Research Chief ASEAN (Association of Southeast Asian Nations) Economist Euben Paracuelles and analyst Rangga Cipta said they now expect the BSP to deliver two 25-bp hikes at its March and May meetings, to bring the terminal rate to 6.5%.
Nomura also pushed back the timing of BSP rate cuts to the first quarter of 2024, from fourth quarter of 2023 previously.
"This implies, in our view, that BSP will look to ensure inflation has become further entrenched within its 2-4% target, and so it will take longer to unwind some of its policy rate hikes. We therefore now revise our policy rate forecast to 6.50% by end-2023 (from 5.50%) and to 5.50% by end-2024 (from 4.50%), which implies we now expect only 100 bps of total rate cuts (from 150 bps)," Nomura said.
The BSP's latest rate hike came after inflation quickened to a 14-year high of 8.7% in January, from 8.1% in December. It marked the 10th straight month inflation was above the BSP's 2-4% target range.
In a separate note, MUFG Global Markets Research said it expects the BSP to hike to "at least" 6.5% in 2023 "with some chance of more rate hikes in the coming months."
"The central bank sent out a 'higher for longer' message due to runaway inflation, seeing broad pressures and upside risks to upwardly adjusted forecasts," it added.
Due to the unexpectedly high January print, the BSP revised its full-year inflation outlook to 6.1% in 2023 from 4.5% previously; and 3.1% in 2024, from 2.8% previously.
Fitch Solutions also revised its average inflation forecast to 6.5% this year, from 5.4% previously, as price pressures are taking longer to peak.
"Looking ahead, second-round effects from utilities price hikes will remain a key source of upside price pressure. Additionally, food inflation could rise even further still. The impact of food supply disruptions caused by adverse weather conditions may have yet to run its cost," Fitch Solutions said.
"(We) now think that inflation will remain above the BSP upper target celling of 4% throughout 2023."
According to Nomura, inflation may decline in the coming months and may only average 5.6% this year, below the BSP's 6.1% forecast.
"This is premised on our view that the same month-on-month pickup in headline inflation in January is unlikely to be exceeded or even repeated, given that this has exceeded the month-on-month increases since the start of the Russia/Ukraine conflict," Nomura said.
Month on month, inflation climbed to 1.7% in January from 0.3% in December. Stripping out seasonality factors, month-on-month inflation rose by 1%.
However, Nomura warned that "if inflation momentum accelerates, it could mean more sizeable rate hikes by BSP."
Once the key rate hits 6.5% in the first half, Fitch Solutions said the BSP will likely keep interest rates on hold throughout the rest of the year due to an eventual stabilization of global monetary conditions and a shift to supporting the economy.
"An eventual stabilization of global monetary conditions will set the stage for BSP to leave rates on hold… We think that the US Fed is likely near the end of its tightening cycle… This will help reduce the need for the BSP to lean towards aggressive rate hikes to defend the peso going forward," it said.
The think tank said the BSP will eventually shift to supporting the economy, as it sees gross domestic product (GDP) growing by 5.9% this year, slower than the 7.6% in 2022.  
Fitch Solutions' 5.9% Philippine GDP projection is slightly below the government's 6-7% full-year target.
Meanwhile, Nomura sees the Philippine economy growing by 5.5% in 2023, before expanding by 6.3% in 2024.
"We believe GDP growth is likely to moderate, given export growth is slowing amid the global downturn, while domestic demand is also looking less resilient than last year, in our view, given price pressures remain high, which ultimately hurts household purchasing power and therefore consumer spending," Nomura said. — K.B.Ta-asan