NG debt inches up to P13.6T as of end-Nov.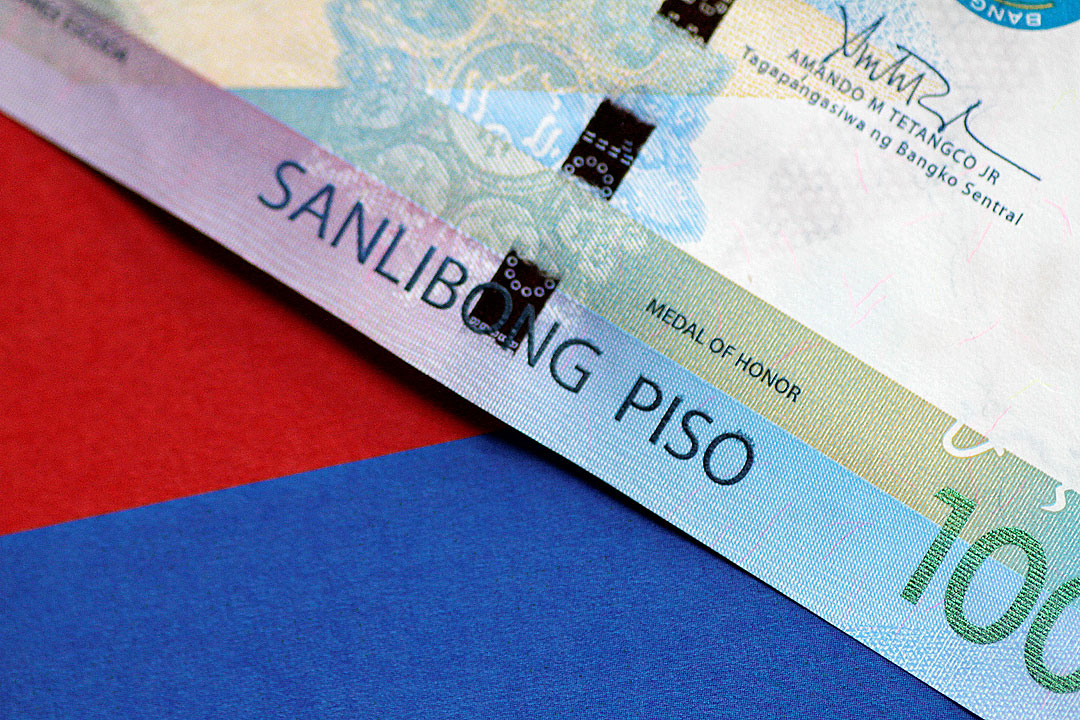 By Luisa Maria Jacinta C. Jocson, Reporter
THE NATIONAL Government's (NG) outstanding debt inched up to another record high of P13.644 trillion as of end-November, the Bureau of the Treasury (BTr) said on Tuesday.
In a statement, the BTr said the end-November debt was only up by 0.02% or P3.15 billion from the end-October level of P13.641 trillion, "primarily due to the effect of local currency appreciation against the US dollar on foreign currency loans."
Year on year, the debt stock rose by 14.35% from P11.93 trillion.
The NG debt also jumped by 16.33% from the P11.73 trillion seen at end-December 2021.
At end-November, almost three-fourths or 69.1% of the total outstanding debt came from domestic borrowings while the rest was sourced from foreign creditors.
Domestic debt increased by 11.69% to P9.43 trillion from P8.44 trillion a year ago. Month on month, it inched up by 0.78% from the P9.36 trillion in October.
"For November, the net issuance of government securities added P75.76 billion while peso appreciation trimmed P3.03 billion from the debt stock," the BTr said.
The peso continued to strengthen against the US dollar in November. It hit a record-low close of P59 per dollar on Oct. 17.
As of end-November, the local currency appreciated by 2.5% to P56.598 against the dollar from the P58.047 at end-October, based on figures from the BTr.
Year to date, domestic debt climbed by 15.39% from P8.17 trillion at end-December 2021.
The government prefers to borrow from domestic sources in order to mitigate foreign currency risk.
Meanwhile, external debt jumped by 20.8% to P4.22 trillion at end-November from P3.49 trillion in the previous year. However, it was lower by 1.62% from the P4.29 trillion recorded at end-October.
The BTr said this was due to the P106.98-billion impact of local currency appreciation and P13.38-billion net repayment.
"This was tempered by the net impact of third-currency fluctuations against the US dollar amounting to P50.78 billion," it added.
Broken down, external debt consisted of P1.87 trillion in loans and P2.35 trillion in global bonds.
Year to date, external debt jumped by 18.49% from the P3.56 trillion seen as of end-December 2021.
The NG's overall guaranteed obligations went up by 0.38% to P388 billion from P386.53 billion in the previous month. Year on year, it dropped by 7.14%.
"For November, the higher level of guaranteed debt was due to the net availment of domestic guarantees amounting to P1.03 billion and the net effect of currency fluctuations that increased the value of external guarantees by P0.44 billion," the BTr added.
UnionBank of the Philippines, Inc. Chief Economist Ruben Carlo O. Asuncion said that NG debt may rise if the peso does not depreciate further.
"This current debt stock is already higher than expected and we may see a softer fiscal stimulus as the 2022 fiscal year ends," he added in a Viber message.
In December alone, the peso strengthened by 0.8% or P0.465 when it closed at P55.755 on Dec. 29 from its finish of P56.22 on Dec. 1.
"It's primarily due to movements in currency, putting us at a disadvantage. This will tend to decline as the peso starts to appreciate relative to the dollar. As far as I know, we did not incur any other significant borrowings," John Paolo R. Rivera, an economist at the Asian Institute of Management added in a Viber message.
The government's debt as a share to the gross domestic product (GDP) stood at 63.7% at end-September. This is still above the 60% threshold prescribed by multilateral lenders.
According to the recently released Philippine Development Plan (PDP), the government aims to bring the debt-to-GDP ratio to 60-62% in 2023, 57-61% in 2024, and to 56-59% in 2025.
Rizal Commercial Banking Corp. Chief Economist Michael L. Ricafort said that the government should intensify revenue collections and tax administration, as well as adopt a more disciplined spending to address the high debt level.
"New taxes and higher tax rates need to be fair, equitable, and progressive, especially targeted to those that can afford them or those from the higher income brackets or at least prevent adding burden to the poor, most vulnerable sectors, and those hit hard by the pandemic," he said in a Viber message.
Mr. Ricafort added that outstanding National Government debt could still go up, especially if government borrowings are frontloaded again in the early part of 2023 to finance the budget deficit.
In the 11 months to November, the budget deficit shrank by 7.2% to P1.24 trillion.