Omicron wave could push hospitalizations to record in Philippines
By Norman P. Aquino, Special Reports Editor
and Kyle Aristophere T. Atienza, Reporter
ELMER G. CASTILLO, 37, got his fist vaccine dose against the coronavirus on Dec. 3, under threat of the campsite he manages in Nagsasa Cove in San Antonio, Zambales getting shuttered.
"My wife and I had to because it's the protocol for those in the tourism sector," he said in Filipino while watching their small mom-and-pop store on the beachfront on Dec. 28. "But we had our fears — we've heard about deaths before."
Mr. Castillo expects 13 mountaineers climbing Mt. Balingkilat from Subic to pitch tents on Jan. 13 at their property, one of two dozen campsites that were allowed to reopen in September 2021. "We'd be out of business if we continue to refuse to get vaccinated."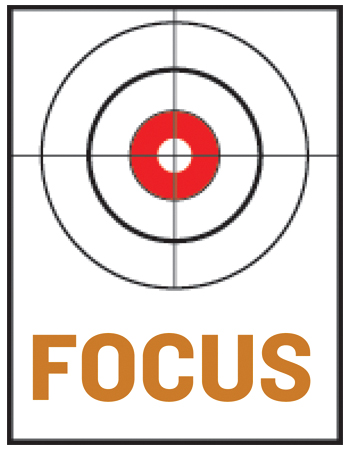 Nagsasa and nearby coves in Central Luzon are famous for their fine volcanic sand from Mt. Pinatubo, which spewed ash and black sand in June 1991, filling thousands of square meters of what used to be seawater hugging the foot of the mountain more than 60 kilometers away.
In Nagsasa, few people — resident or tourist — wear a face mask to protect themselves from the coronavirus. Not one resident had been infected with the virus for the past 22 months, Mr. Castillo said. He's aware of the Omicron variant, but he doesn't think of it as much of a threat.
That was before the government raised the alert level in Manila, the capital and nearby cities and provinces — including Zambales — to 3 amid a fresh surge in infections.
Health experts have warned that an Omicron-driven wave of COVID-19 infections could exhaust the Philippines' healthcare system again.
"Every time there is a spike in COVID-19 cases, we should anticipate that hospital beds will be filled, supplies and equipment will run out, and restrictions will revert to stricter levels especially if we do not learn from recent experiences," said Joey Francis Hernandez, treasurer of the Philippine Society of Public Health Physicians.
Preparing the hospital system for a spike in COVID-19 cases "would be best if the community is also empowered to respond to this threat," he said in a Facebook Messenger chat. "That means more free and subsidized testing centers."
The Department of Health (DoH) at the central, regional and provincial levels should coordinate with hospital associations, professional societies, nongovernment groups and other organizations involved in COVID-19 response, Mr. Hernandez said.
The country started the New Year with more than 3,600 cases after posting fewer than 500 infections before the holiday. The DoH reported a record 28,707 in new daily infections on Sunday.
"Definitely, if this upward trend continues to become a surge, it can again overwhelm our healthcare system," said Gene A. Nisperos, a board member of the Community Medicine Development Foundation, Inc.
The Delta variant, which has become the dominant strain in the Philippines, nearly exhausted the country's health system last year. Experts worldwide have said that the Omicron variant could replace Delta as the dominant variant.
"It is very likely that the Omicron variant is going to replace the Delta variant as much as the Delta variant replaced the earlier Alpha and Beta variants," Rabindra R. Abeyasinghe, WHO Representative to the Philippines, told the ABS-CBN News Channel last month.
"We could expect that the Omicron variant is going to replace the Delta variant given this level of transmissibility that it has been showing in early stages in affected countries," he said at the time.
Many countries have tightened lockdowns as infections skyrocketed. On Dec. 31, the Philippine government raised the alert level in Metro Manila.
On Thursday, the government placed more cities and provinces under Alert Level 3 from Jan. 9 to 15 to contain the virus.
The United States on Saturday posted more than 468,000 coronavirus cases, pushing the total to almost 61 million. On Jan. 3, it set a global record in daily infections with 1.08 million infections.
CLUES
Meanwhile, the Philippines' main COVID-19 referral hospital has posted a steady increase in coronavirus patients, its spokesman said on Sunday, as the country struggled to contain a spike in infections fueled by the Omicron variant.
The Philippine General Hospital's intensive care unit beds for coronavirus patients were fully occupied, spokesman Jonas D. del Rosario said by telephone. "Our ICU beds for COVID-19 patients are now full, or about 30 beds."
"We are preparing for a steady increase in patients in the next coming weeks," he said, noting that the state hospital has admitted 291 coronavirus patients.
Health experts have warned that coronavirus cases in the country might top figures from previous waves.
The Philippines may record as many as 35,000 infections this week, Fredegusto P. David of the OCTA Research Group from the University of the Philippines said in a Facebook Messenger chat.
"We should be on offensive mode versus COVID, and not just reactive or defensive," Mr. Hernandez said, noting that the Health department should continuously assess the capacity of health facilities nationwide.
He also urged the government to address the concerns of overworked and underpaid health workers "to give them one less reason to leave the battlefield."
"We hope that health authorities have closer coordination with local government units, there is more testing and better contact tracing, data collection and management and health promotion and information dissemination," Mr. Nisperos said.
"There should really be better health leadership. Sadly, the recent communications coming out of the DoH do not show any real development in thinking."
South Africa came into the world's focus in November after becoming one of the first countries to detect Omicron. The country is providing clues to life after Omicron.
President Matamela Cyril Ramaphosa's government has said the country's fourth COVID-19 wave had peaked. Deaths from Omicron reached 10,000 compared with about 110,000 from the Delta-driven surge, he said last week.
Vaccinations, immunity after previous infections and signs that Omicron is a milder disease appeared to have kept the pressure off hospitals even if three-quarters of South Africans had not been fully vaccinated against COVID-19.
Peak hospital admissions in South Africa's Omicron wave were about two-thirds of the Delta peak, the Financial Times reported, citing Richard Friedland, chief executive of Netcare, South Africa's biggest provider of private healthcare.
On the other hand, COVID-19 hospitalizations in the US were poised to hit a new record as early as Friday, surpassing the record set in January last year as Omicron fuels an infection surge, Reuters reported on Jan. 7.
The Health department on Sunday said 35% of intensive care units in the Philippines were occupied, while the rate for isolation and ward beds were 39% and 38%, respectively. In Metro Manila, 52% of ICU and 50% of isolations beds were occupied, while 65% of ward beds had been used.
Mr. Hernandez urged the state-run Philippine Health Insurance Corp. (PhilHealth) to immediately settle its dispute with private hospitals.
"With the urgency of the situation now, the least that it can do is to immediately process and mobilize arrears owed to hospitals and healthcare workers," he said. "PhilHealth should also have good crisis management strategies in place at this time."
An association of private hospitals earlier threatened to hold a five-day protest and refuse PhilHealth coverage from patients seeking treatment due to unpaid hospital claims during the pandemic.
"We should continuously strengthen the health system for the next COVID-19 case spikes by improving health information systems, medicine and vaccine procurement/supply chain, health human resource, leadership and governance, financing and service delivery," Mr. Hernandez said. "This won't be over soon."