PHL needs flexible power plants amid rotating outages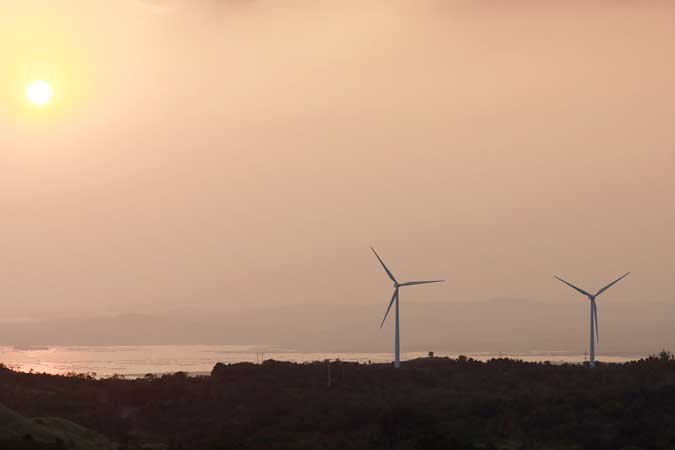 By Angelica Y. Yang, Reporter
THE Philippines needs to shift to flexible power plants and renewables, according to some experts, after rotating "brownouts" hit parts of Luzon last week.
Alberto R. Dalusung III, energy transition advisor of nongovernment organization Institute of Climate and Sustainable Cities, said the recent plant outages show that "reliability of our power plants is falling below expectations."
The National Grid Corp. of the Philippines (NGCP) last week placed the Luzon grid under red alert for three consecutive days after four major coal plants cut more than 1,300 megawatts (MW) in available capacity.
Data from the Energy department showed that forced outages from four coal plants removed 1,314 MW of available capacity from the Luzon grid, while 435 MW from three units of a hydro plant were declared unavailable on Thursday. Meanwhile, some 484 MW was shaved off of KEPCO Ilijan Corp.'s gas power plant on the same day.
"We don't need new baseload capacity…. The new plants that we need are renewables and (those that allow for) flexible generation or those which can adjust to varying levels of load," Mr. Dalusung told BusinessWorld in a video call on June 4.
He noted that coal and natural gas plants are the ones that mainly provide baseload capacity.
"Coal is touted as one that (provides) cheap baseload capacity, and that it's available 24/7. That's not the only characteristic that we should bear in mind. The other characteristic is — not only is it available 24 hours in a day, you practically have to run it at that same level the whole day, every day. That's not what our system needs," Mr. Dalusung said.
Coal is considered as an inflexible plant, he said, because they can only adjust to a limited degree. "When they do that, they harm themselves because…you're asking them to operate beyond their designed operating point," he said.
Mr. Dalusung emphasized the country needs a grid which can deliver reliable power every day.
"If the country can generate power from various renewables, it only needs to run flexible power plants at certain hours of the day."
On Thursday, the de-rated or reduced output of solar, hydro, geothermal, biomass and wind plants reached 1,558 MW. Of the amount, majority or 820 MW came from hydro plants. Mr. Dalusung said it is natural for hydro facilities to have low output during the summer season.
For his part, University of the Philippines Diliman Associate Professor Joey D. Ocon, who teaches energy engineering, told BusinessWorld in a June 4 e-mail that "the need for flexible power plants and energy storage is warranted with the increasing amount of variable renewables we are connecting to the grid."
Green groups and consumer rights advocates cautioned against turning to fossil gas to ensure the country's energy security.
In a statement, the Power for People Coalition said that the rotating blackouts and low power reserves is "a glimpse into sustained unreliability of power systems in the country, if it turns to another fossil fuel — natural gas — to address the Philippines' power needs."
Last month, the Senate committees on energy and finance approved of proposed Midstream Natural Industry Gas Development Act, which seeks to develop and regulate the industry.
WHO SHOULD BE BLAMED?
Mr. Ocon said that while the lack of supply could have been avoided early, the blame should not fall on one company or agency.
"But there's obvious negligence on why we do not have enough operating reserve in the middle of the pandemic, where the demand is supposedly lower than what was expected years ago," he said.
Mr. Ocon said generation companies need to ensure that their plants are in top shape to avoid unplanned outages. Meanwhile, the government has to be "proactive" in reducing red tape while enticing investments that increase the country's operating reserves.
He said power consumers are now placed at a "disadvantage since they now have to pay the price of incompetence and lack of foresight."
Terry L. Ridon, convenor of public policy think tank Infrawatch PH, said that the Department of Energy (DoE) has yet to slap penalties on erring generators whose plants went offline in 2019 and caused red alerts.
"Consequently, it has no penalty mechanisms on power plants involved in the current red alert situation. We maintain that (these) mechanisms should be undertaken on power generators that have been involved in unplanned outages, and price fluctuations in the spot market as a result of their activities should not be borne by the public," he told BusinessWorld in an e-mail on June 4.
Mr. Ridon said that generating companies involved in the unplanned outages should pay the additional spot market charges. "This should be their market penalty for failing to contract standby power supply in the event of unplanned outages," he added.
On Friday, the DoE said that red alerts on the Luzon grid are still likely to happen until this week if power plants do not return to service.