Watchdog flags abuse in use of state resources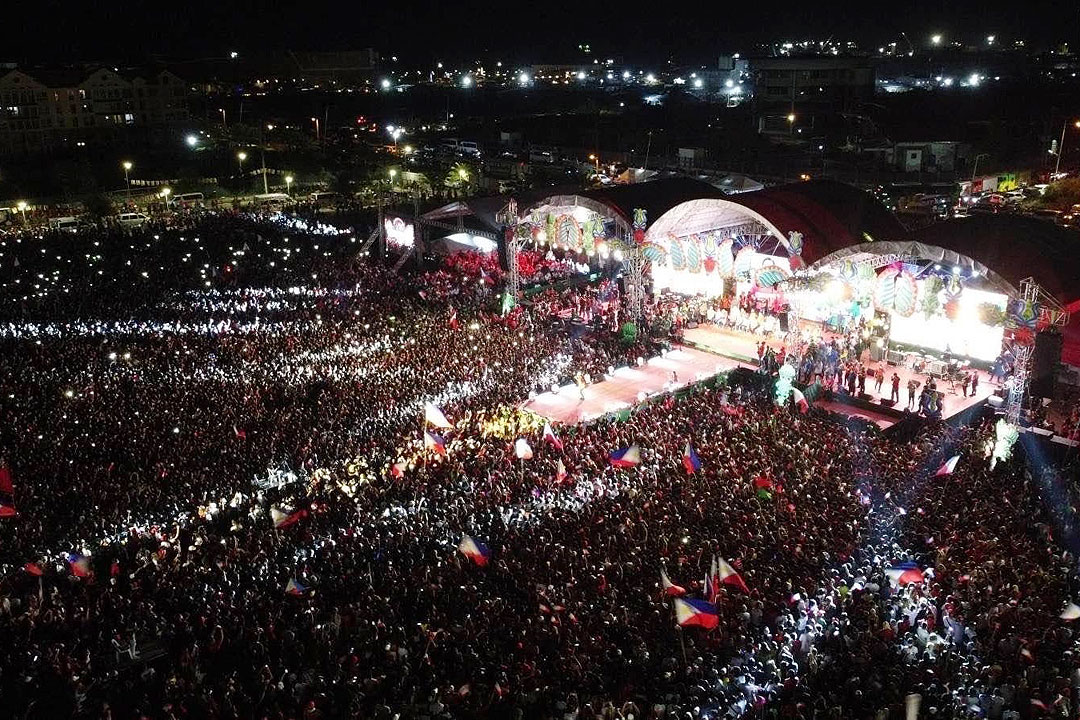 AN ELECTION watchdog on Tuesday flagged the alleged abuse of government resources during the election campaign. 
Citing its study of 17 vote-rich and income-generating areas on March 15 to April 15, the Legal Network for Truthful Elections said 28% or 45 of its 146 community respondents reported seeing government vehicles, workers and other state resources being used in wooing voters. 
Using public funds or facilities to support a candidate is punishable with up to six years of jail term. 
The watchdog said people are not aware of the law, and respondents had a hard time differentiating social services from abuse of state resources. 
"Based on the respondents' own words, they feared being harassed by candidates if they identified those who use state vehicles during the campaign period," Marisse Aldeza, a project director at the group, told a news briefing. 
Critics have slammed the government for allegedly using state resources to campaign for its 2022 candidates. 
Meanwhile, the Commission on Elections (Comelec) asked government officials to abide by the ban on the hiring and transfer of personnel in the civil service during the election period. 
In a statement, Comelec said it had received a complaint against the newly appointed secretary of the National Commission on Muslim Filipinos and his chief of staff for allegedly violating the ban. 
"According to the complaint, Secretary Guiling A. Mamondiong created the positions of assistant bureau director, assistant regional director and assistant service directors," the election body said. 
Mr. Mamondiong did not immediately reply to a Facebook Messenger chat seeking comment. 
Comelec, which is investigating the complaint, said the government official had prematurely fired job order employees and immediately appointed their replacements. 
"The Comelec calls on all concerned officials of government agencies and instrumentalities to stringently obey election laws and regulations," it said. "The Comelec will be fair but strict in the implementation of election laws for honest and credible elections." 
Also on Tuesday, Vice-President Maria Leonor "Leni" G. Robredo visited Lubang Island in the Mimaropa region where she won the vice-presidency by a landslide in 2016. 
"Candidates rarely visit small places because they say it's a waste of time," she said in Filipino at a rally there, according to a transcript sent by her office. "For me, there is no small or big [island]. There is no place that's too far or difficult to go to." 
Ms. Robredo vowed to start a local fertilizer industry in Lubang to keep farm prices under control. She also promised to provide livelihood for mothers and cash aid to tricycle drivers and operators affected by a coronavirus pandemic. 
Meanwhile, her main rival Ferdinand "Bongbong" R. Marcos, Jr. visited Lanao del Norte in southern Philippines. 
At a rally in the province, Mr. Marcos cited the need to improve the country's education sector. 
"We should look at our education system and give better support to our teachers," he said in Filipino. In 2016, Ms. Robredo beat Mr. Marcos in the province by a hair.  
Meanwhile, Manila Mayor and presidential candidate Francisco "Isko" M. Domagoso visited Aklan province in central Philippines, where he expressed optimism about pulling a surprise election win. — Kyle Aristophere T. Atienza and John Victor D. Ordoñez