Analysts praise Robredo, Lacson TV performance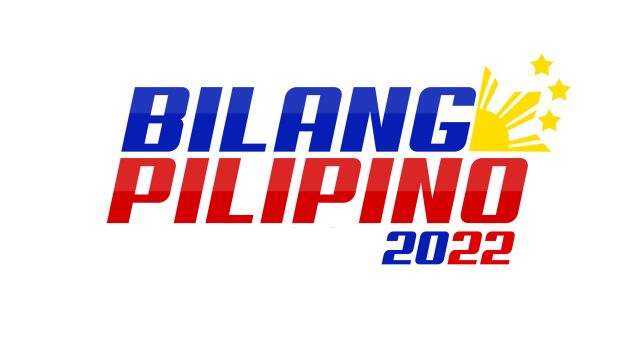 By Kyle Aristophere T. Atienza, Reporter
ONLY two of four Philippine presidential candidates who spoke on national television at the weekend presented details of their action plan, according to political analysts.
They said Vice-President Maria Leonor "Leni" G. Robredo and Senator Panfilo "Ping" M. Lacson stood out in a GMA Network program where journalist Maria Jessica A. Soho asked the candidates questions.
"Both Vice-President Leni and Senator Lacson showed a more detailed understanding of many issues," Maria Ela L. Atienza, a political science professor at the University of the Philippines (UP), said in a Viber message on Sunday.
She said Ms. Robredo answered the questions thoroughly and presented a detailed action plan. "However, given the limited time format, she was not given the time to elaborate on the nuances of her responses."
Ms. Robredo vowed to prioritize job creation, healthcare and education if she becomes president. She also traced problems in the government's anti-coronavirus pandemic response to leaders who think it's not urgent.
Ms. Atienza said Mr. Lacson was consistent in his anti-corruption drive "but he needs to elaborate more on his other programs."
"Leni demonstrated transformative politics, away from the dole-out mentality that we have been used to," Jean S. Encinas-Franco, who also teaches political science at UP, said in a Facebook Messenger chat. "She sees that Filipinos are part of the solution."
Mr. Lacson showed extensive knowledge of the bureaucracy and the national budget, "which showed his experience in the executive and legislative branches of the government," she added.
"Ping mentioned the unused, misused, abused budget we usually have and he said he intends to exercise prudence in financial matters if he becomes president," she said.
Senator Emmanuel "Manny" D. Pacquiao and Manila Mayor Francisco "Isko" M. Domagoso also participated in the GMA program. Ferdinand "Bongbong" R. Marcos, Jr., the only son and namesake of the late dictator, snubbed it.
His spokesman and lawyer Victor D. Rodriguez on Saturday said the ex-senator skipped the program because Ms. Soho was biased against the Marcos family.
In a statement, GMA Network said the veteran journalist's questions were tough "because the job of the presidency is tough."
Ms. Franco said world boxing champion Mr. Pacquiao, who vowed to deter corruption, "came out as sincere, narrating his past transgressions."
Mr. Domagoso, a former matinee idol, drew from his experiences as Manila mayor and was the most pragmatic, said Zy-za Nadine Suzara, executive director of the Institute for Leadership, Empowerment and Democracy. "But those are not enough to lead an entire country."
"Among the four presidential aspirants, VP Leni Robredo presented a concrete platform of governance," she said in a Messenger chat. She had "a comprehensive development agenda in mind from pandemic management, economic recovery and many pressing socioeconomic issues our country faces."
"All four who appeared for the interview performed creditably well," said Julio C. Teehankee, a political science professor at De La Salle University.
"Lacson demonstrated wisdom, Moreno experience, Robredo heart and Pacquiao courage," he said in a Messenger chat.
Among the four, only Mr. Pacquiao opposed proposals seeking to ease foreign ownership limits under the 1987 Constitution.
On the country's sea dispute with China, the four aspirants agreed to enforce a United Nations-backed arbitral award that invalidated China's claim to more than 80% of the South China Sea based on a 1940s map.
Ms. Robredo said the country should form a coalition of nations to block China's militarization of the disputed sea, while Mr. Lacson said a balance of power is needed in the waterway.
Mr. Pacquiao vowed to stand up against China's aggression and proposed to hold more dialogues with concerned parties, while Mr. Domagoso said he would place soldiers in the area and ensure that Filipino fishermen were allowed to fish.
Among the four candidates, only Ms. Robredo opposed offshore gaming operators in the Philippines that are mostly Chinese companies.
Mr. Lacson and Mr. Domagoso agreed to legalize jueteng, an illegal number game, while Ms. Robredo and Mr. Pacquiao opposed it. The candidates also agreed to ban political dynasties and disclose their net worth and medical records.
All four candidates, who said suspected drug pushers got killed under President Rodrigo R. Duterte's drug war, favored rejoining the International Criminal Court.
"They have an idea of what they want to achieve but they need more time and platform to articulate how they will operationalize their proposed projects," said John Paolo R. Rivera, an economist at the Asian Institute of Management.
'TURNED OFF'
Mr. Rivera said it's not about the best platform anymore because the candidates have similar government platforms. "It should be about who will execute these promises and platforms and mobilize resources in the most efficient and effective way."
Meanwhile, the analysts said Mr. Marcos's absence raises questions about his competence and might affect his popularity.
"Not being there will certainly raise a lot of questions about the absentee's motives for running, competence as a leader and durability to assume the most difficult job," said Michael Henry Ll. Yusingco, a research fellow at the Ateneo De Manila University Policy Center. "It is definitely possible for a candidate who uses such a tactic to lose votes."
"I think many Filipinos will be turned off by a candidate who avoids these kinds of pre-election activities," he added.
"Marcos feels that he is above scrutiny and he is not accountable to the public and the media," Ms. Atienza said. "These are indications that he does not believe in non-scripted public discussions, debates and deliberations," she said.
"The road to the presidency is not a walk in the park," Ms. Franco said. "You owe it to the nation to explain your agenda by facing head on difficult questions that the media may propose."