Home
The Nation
Fishers' group to wage boycott campaign vs imported fish 
Fishers' group to wage boycott campaign vs imported fish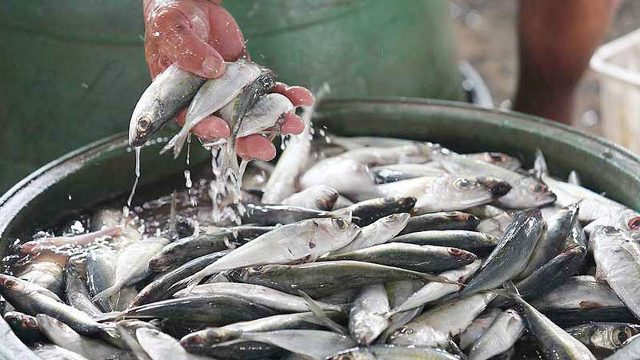 FISHERS' group Pambansang Lakas ng Kilusang Mamamalakaya ng Pilipinas (PAMALAKAYA) is preparing a nationwide boycott campaign against the government's plan to import fish.   
"It would be a campaign to boycott the imported fish while calling to support and patronize the local produce of our small fisherfolk," the group said in a statement Tuesday.    
PAMALAKAYA Spokesman Ronnel Arambulo said the entry of cheaper imported fish affects the livelihood of local fisherfolk.
"Every time there is an alleged shortage, the default solution is to flood our market with imported fish. Yet this measure never addresses and resolves the crisis in our fisheries production that happens on a yearly basis. " Mr. Arambulo said.   
In a recent virtual briefing, Agriculture Undersecretary Ariel T. Cayanan told reporters that the Department of Agriculture has started releasing the import clearances for 60,000 metric tons of fish imports.
Mr. Cayanan estimated that the fish imports will begin arriving in the country in "one to two weeks."   
The planned fish importation involves small pelagic fishes such as round scad (galunggong), mackerel, and bonito. It was approved as part of government efforts to address prices and supply during the implementation of closed fishing season in major fishing grounds across the country.    
Mr. Arambulo, on the other hand, said local fisherfolk are forced to lower the prices of their catch to compete with the more affordable imported fish.
"We are monitoring how the entry of fish imports will affect the prices of fish caught by local fisherfolk. This will be the basis to support our call for the boycott of fish imports and to patronize the produce of Filipino fishermen," he said. — Revin Mikhael D. Ochave