ICC probe of Duterte's drug war inevitable, political analysts say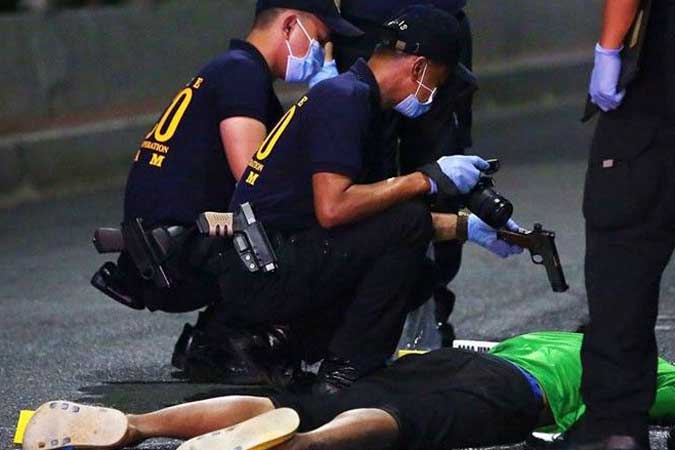 THE INTERNATIONAL Criminal Court (ICC) will probably proceed with its investigation of President Rodrigo R. Duterte's war on drugs, political analysts said at the weekend, a week after the deadline for victims to submit information on alleged violations.
"Regardless of whether the Duterte administration likes it or not, the ICC, if it finds probable cause for crimes against humanity, the case will roll," said Marlon M. Villarin, a political science professor at the University of Santo Tomas.
"The ICC is an independent international body that is governed by the Rome Statute," he said in a mobile phone message, adding that it could start the probe before Mr. Duterte's term ends.
The Supreme Court in March ruled Philippine withdrawal from the ICC does not discharge its officials of criminal liability.
"Whether he is President or not, the ICC can issue an arrest warrant" as long as the court has enough evidence to move forward with the case, Ateneo de Manila University School of Government Dean Antonio M. La Viña said in an e-mail.
The decision of the ICC would be reasonable and Philippine officials would be given due process, Mr. Villarin said.
The ICC might also opt to dismiss the case or launch a formal investigation that could take years, Mr. La Viña said.
He noted that if the latter happens, Mr. Duterte and other key players in the drug war like Senator Ronald M. de la Rosa — the President's former police chief — could be criminally charged for human rights violations and would be asked to respond to the charges.
Former ICC Prosecutor Fatou Bensouda conducted a preliminary investigation of alleged extrajudicial killings in the Philippines under Mr. Duterte's anti-illegal drug campaign from the start of Mr. Duterte's presidency in July 2016 to March 2019, when the Philippines withdrew its membership from the ICC.
On May 24, Ms. Bensouda asked the ICC's pre-trial chamber for an authority to investigate the Philippines after finding "a reasonable basis to believe that the crime against humanity of murder has been committed."
If the request is granted, the new prosecutor, Karim Khan will handle the investigation. — Bianca Angelica D. Añago