Home
Editors' Picks
All Bayanihan II funds released, line agencies given until mid-July to report...
All Bayanihan II funds released, line agencies given until mid-July to report use — Palace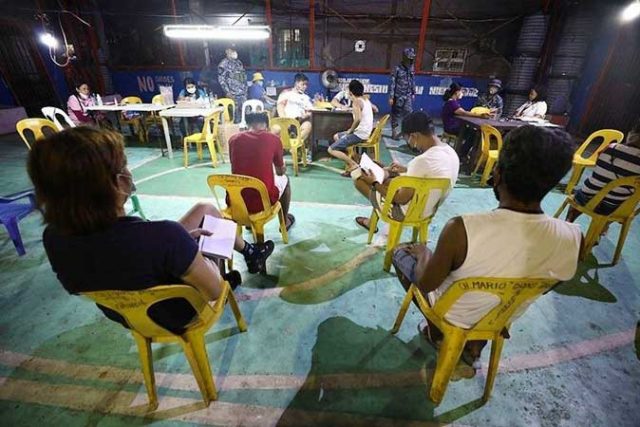 ALL FUNDS under the country's second stimulus law, known as the Bayanihan II that expired on June 30, were released to line agencies, according to the presidential palace.
Presidential Spokesperson Herminio "Harry" L. Roque, Jr. on Tuesday said the agencies were given until mid-July to submit their utilization reports to the Budget department.
"First of all, all the funds under Bayanihan II, according to Budget Secretary Wendel Avisado, were released to line agencies," he told a televised news briefing.
He said the Palace would only be able to confirm how much of the allocations from Republic Act No. 11494 or the Bayanihan To Recover As One Act  Bayanihan (Bayahihan II) would be reverted back to the national treasury on July 15.
Signed in September last year, the Bayanihan II provided a P165.5-billion fund for the pandemic response, including support to priority sectors such as healthcare and small businesses, among others.
Vice President Maria Leonor G. Robredo earlier expressed disappointment over the unspent funds under the Bayanihan II law, saying the funds could have been used to boost the country's response to the prolonged pandemic.
"I ask the vice president, who is an economist, to please, let's wait for data before we make conclusions," Mr. Roque said, reacting to Ms. Robredo's statement.
Some lawmakers also flagged the slow utilization of funds under the second pandemic response law.
House Ways and Means Chair Jose Maria Clemente S. Salceda cited that only about P1 billion of the P5.5-billion service contracting program of the Transport department under the Bayanihan II were distributed to service contractors more than nine months since the law was signed.
Mr. Roque last month said about P9 billion from the second stimulus law remained unused. President Rodrigo R. Duterte did not call for a special session to extend the law's validity. — Kyle Aristophere T. Atienza