Home
The Nation
COVID-19 widened the gap between Internet haves and have-nots, Filipinos among negatively...
COVID-19 widened the gap between Internet haves and have-nots, Filipinos among negatively affected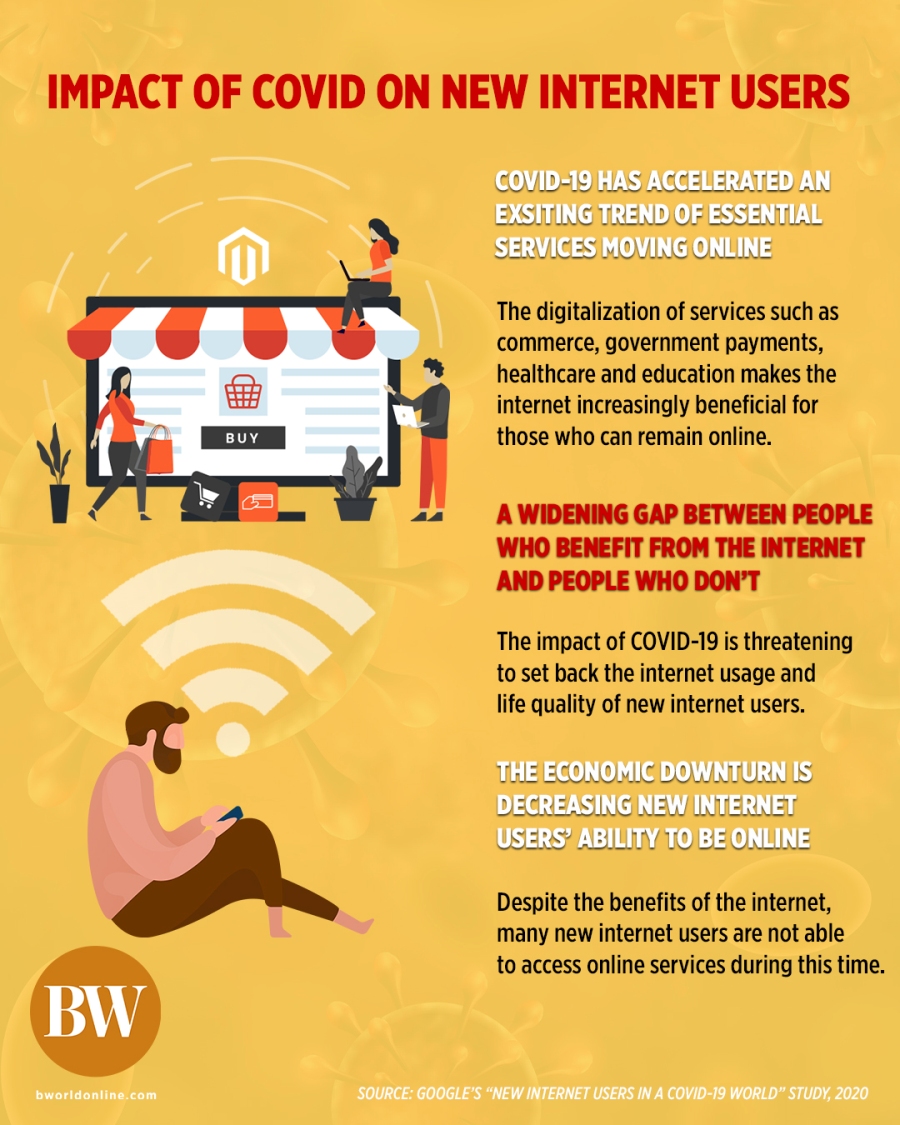 The COVID-19 pandemic has widened the gap between those who benefit from the Internet and those who don't, according to "New Internet Users in a COVID-19 World," a study released by Google's Next Billion Users initiative team on November 5.
The pandemic has accelerated digital transformation, with many essential sectors such as healthcare, education, commerce, and government moving their services online. While helpful to those with Internet access, the online migration negatively affects New Internet Users (NIU), a demographic of roughly one billion people who only started using the Internet from 2013 to 2017. Almost half of these people come from developing countries in Africa, Latin America, and Asia, including the Philippines.
Many NIUs suffered from job loss or reduced income during the pandemic. With inflating prices of essential goods and less money to work with, they have had to sacrifice secondary basic needs, one of which is data. In Mexico, for instance, only two out of nine participants had consistent Internet access. In Brazil, a majority of the users could only afford data with the help of government aid.
This is problematic for NIUs considering the digital migration of essential sectors. Students need Internet access for remote learning. Poor access to telemedicine is further compounded by low awareness and discovery of online tools and platforms. Government employees may be operating purely online, which is a hurdle for NIUs who are used to calling telephone hotlines or visiting local government offices. Those who do not have Internet access may be intimidated by services such as financial aid applications due to low digital literacy.
This digital gap also affects emotional well-being. Smaller quantities of data lead to minimizing or removing of online entertainment. This could also mean less communication with traditionally in-person support systems, such as churches and neighbors, who can now only be contacted through digital means.
The rampant spread of fake news, scams, and misinformation online often leads to distrust of vital institutions such as governments and hospitals. There is also the stress of coping with the economic and digital changes brought by COVID-19, giving NIUs less room to think about and plan for the future.
In order to address these challenges, governments, businesses, and civil society organizations must work together. "As technology plays a bigger role in our lives and digital economies grow, we can and should make the internet better and more inclusive in the post-COVID world, for the billions online today, the next billion to come, and beyond," said Caesar Sengupta, Google's vice president for payments and the Next Billion Users Initiative, in a press statement.
The study was conducted among 200 new Internet users from Brazil, India, Indonesia, Mexico, and Nigeria. Of this number, 70 were frequently contacted as they learned to use their first smartphones. — Mariel Alison L. Aguinaldo