Shares rise on bargain hunting, better earnings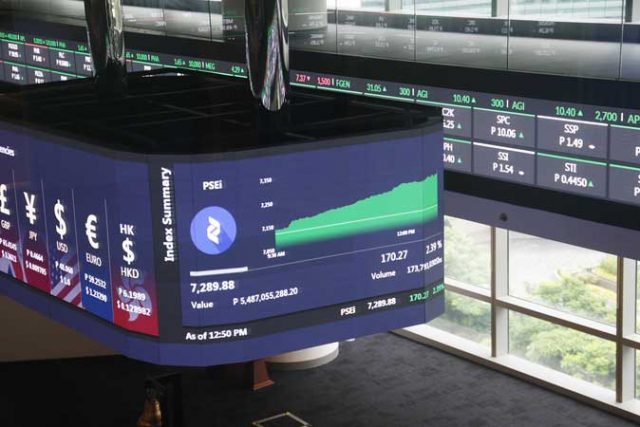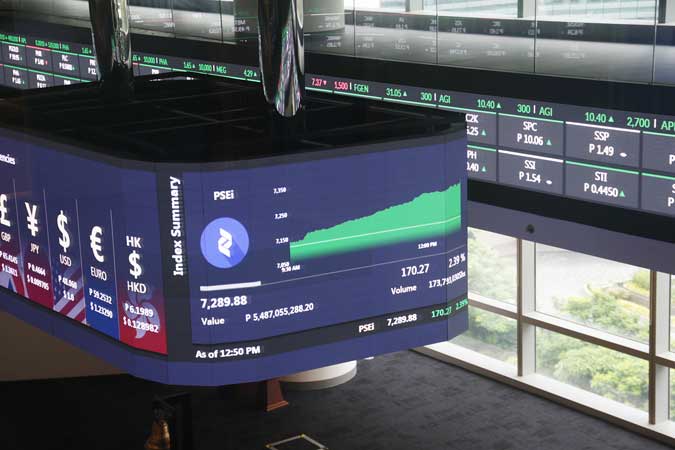 PHILIPPINE shares rallied on Monday as investors went bargain hunting and as sentiment improved after several companies released their earnings reports for the second quarter.
The Philippine Stock Exchange index (PSEi) gained 176.08 points or 2.8% to close at 6,446.31 on Monday, while the all shares index went up by 50.41 points or 1.28% to end at 3,985.27.
"Philippine shares were bought up on close after being heavily sold down last Friday as investors reassessed the impact of having the ECQ (enhanced community quarantine) imposed on the country," Regina Capital Development Corp. Head of Sales Luis A. Limlingan said in a Viber message.
"More [second-quarter] results have trickled in, and many from the main index have performed above expectations, hinting that companies are slowly recovering or adjusting to the changing environment," Mr. Limlingan said.
On Monday, PSEi member BDO Unibank, Inc. said it swung to profit in the second quarter with P11.043 billion in net earnings from the P4.5-billion loss it posted in the same period last year. Meanwhile, SM Prime Holdings, Inc. reported a P5.2-billion net income in the April to June period, up by nearly 148% year on year from P2.1 billion.
"Investors took opportunities out of the market's slide causing the rise this Monday. Foreign investors helped in the rally," Philstocks Financial, Inc. Senior Research Analyst Japhet Louis O. Tantiangco said via a separate Viber message.
"Trading had no conviction however… as many investors still chose to stay on the sidelines due to the lingering uncertainties on our COVID-19 (coronavirus disease 2019) situation and economic outlook amid the threat of the Delta variant," he added.
"[The] sharp rise of the market was also helped by the low value traded, which may come across as negative but on the bright side, it signals continuing appetite for local blue chips," First Metro Investment Corp. Head of Research Cristina S. Ulang said in a separate Viber message.
Majority of sectoral indices closed in the green on Monday except for mining and oil, which lost 249.06 points or 2.54% to end at 9,527.20.
Meanwhile, holding firms climbed 186.29 points or 2.97% to 6,451.57; property went up by 84.91 points or 2.89% to 3,019.48; financials improved by 35.44 points or 2.6% to 1,396.53; services gained 22.58 points or 1.48% to close Monday's session at 1,547.81; and industrials rose by 123.52 points or 1.37% to end at 9,091.90.
Value turnover dropped to P3.54 billion with 1.5 billion issues traded on Monday, from the P6.27 billion with 1.81 billion shares switched hands on Friday.
Decliners outnumbered advancers, 119 against 78, while 46 names closed unchanged.
Foreigners turned buyers with P135.03 million in net purchases logged on Monday from the P1.60 billion in net outflows seen on Friday. — Keren Concepcion G. Valmonte