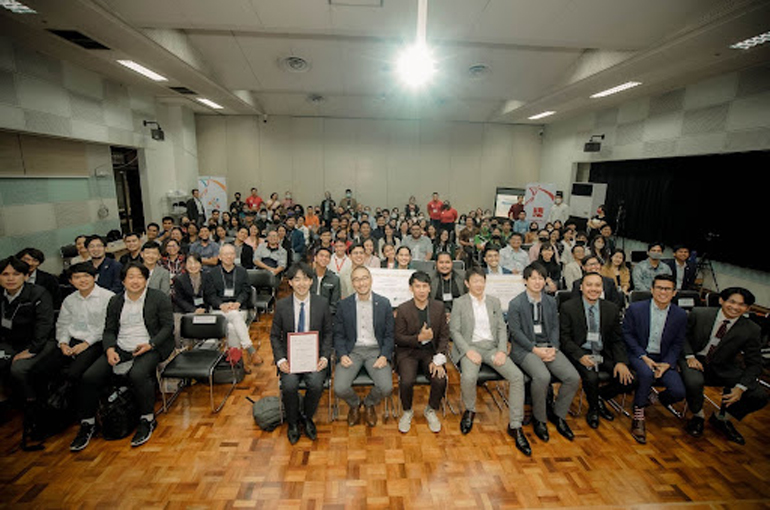 Data Driven Deep Technology is fueling innovation in this new era of industrialization. But what is it? How can we contribute to it? And how does it affect our lives?
These are the questions asked and answered during the Hyper Interdisciplinary Conference in the Philippines 2022, which was held at the Philippine Trade Training Center in Pasay City last Nov. 5. The conference was attended by 183 individuals from academia, industry, and government, both from the Philippines and Japan, all eager to share research progress in fields that made the conference truly interdisciplinary.
The Hyper Interdisciplinary Conference or HIC was pioneered in Japan by Leave a Nest Co. Ltd., a company whose vision is "Advancing Science and Technology for Global Happiness." It is now the third implementation in the Philippines, with the newly minted subsidiary, Leave a Nest Philippines, Inc. (LVNS PH), that organized the event. Leave a Nest Japan Representative Director and Chief Operating Officer (COO) Dr. Shuichiro Takahashi and LVNS PH Managing Director Dr. Yevgeny Aster Dulla both proudly announced that this is just a first of many events that would be linking both country's research and development ecosystem. With a majority of partners coming from Japan, this proves that the country is still a prime investment destination and global talents abound, ready to tackle issues of international concern.
A highlight of the event is the Keynote speech by Engr. Alberson Amante, vice-president for Research and Extension of the Batangas State University, where he talked about the direction that innovation is taking and how Philippine researchers can catch up on this progress. Besides this, there were also individual panel sessions that emphasized technological advancements in the health, energy, and forestry industry of the country. The panels were a mix of experts from academia, business, and public institutions. With big names such as Globe, one of the Philippines' top telecommunications companies, and representative from the Department of Trade and Industry, and a multitude of potential innovation investors from Japan gracing the event, HIC transcended a traditional research conference as more focus was given to what can be done from now and collaborations between different stakeholders were accelerated.
But a first of the successes of HIC PH 2022 is the announcement that Leave a Nest is investing in two local startups: SOLX Technologies, Inc., an energy solutions company, and Galansiyang Inc., a drone forestry support service venture. HIC overall partner, Focus Systems Corp., a Japan-based IT Solutions expert, also expressed interest in further studying deep issues in the Philippines and finding partners to solve them. Overall feedback from participants and attendees were positive and many enjoyed the refreshing take of Leave a Nest on an international research conference that exemplifies local innovation.
To read more about the conference, check out this link for the official news release about the HIC PH 2022: https://global.lne.st/hicph2022postevent.
For more information about Leave a Nest and what we do, you can visit our English website (https://global.lne.st/) or follow us on social media (Facebook: https://www.facebook.com/LNEST.Global/ or LinkedIn: "Leave a Nest Philippines, Inc.").
---
Spotlight is BusinessWorld's sponsored section that allows advertisers to amplify their brand and connect with BusinessWorld's audience by enabling them to publish their stories directly on the BusinessWorld Web site. For more information, send an email to online@bworldonline.com.
Join us on Viber to get more updates from BusinessWorld: https://bit.ly/3hv6bLA.