PBA partners with Dark League for the 'PBA Esports Bakbakan'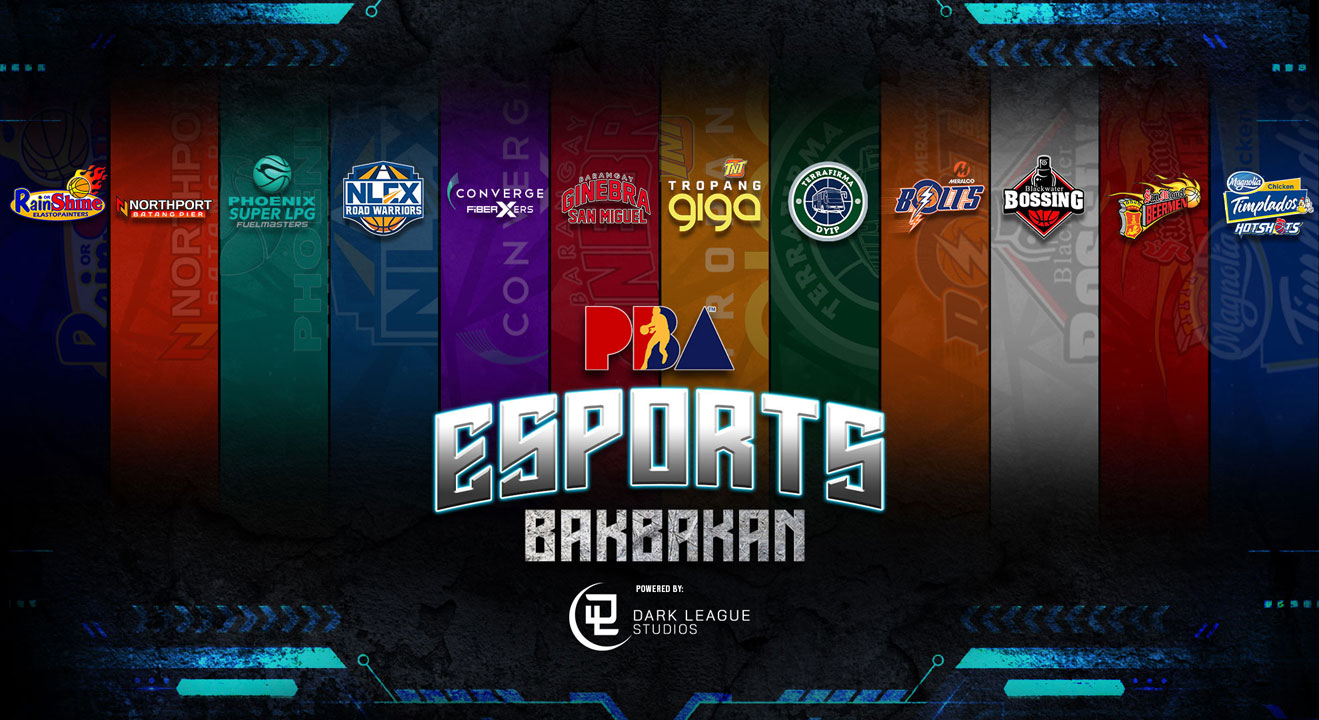 A NEW dawn has arrived in the Philippines sports landscape with the birth of the "PBA Esports Bakbakan" as an innovative two-in-one, basketball-Esports collaboration featuring the Philippine Basketball Association and Dark League Studios.
Bridging the gap between two disciplines through a historic platform, the partnership paves the way for a first-of-its-kind Esports league that will have the 12 staple franchises of Asia's oldest professional basketball league.
The prominent Mobile Legends: Bang Bang (MLBB) is the first online game up for grabs in Season 1 among the 12 PBA squads with Call of Duty Mobile (CODM), PlayerUnknowns' Battlegrounds (PUBG) and DOTA2 in the pipeline for succeeding seasons.
"We in the PBA are extremely proud and grateful for this partnership with Dark League. With the history of the PBA sports entertainment combined with the growing influence in modern technology, this is a win-win situation," said PBA Commissioner Willie Marcial.
"It's an eye opener for all the Filipinos. For the longest time, there's really been a separation between the community of traditional sports and Esports. We do it not just to bridge the gap but to create aspirations for the next generation," said Dark League Studios CEO AC Valdenor, one of the co-founders with PBA governors Alfrancis Chua of Ginebra and Bobby Rosales of Terrafirma.
PBA Esports Bakbakan will open shop in March pitting Barangay Ginebra, Talk 'N Text, San Miguel, Meralco, NLEX, Magnolia, Rain or Shine, Phoenix Super LPG, Terrafirma, Blackwater, Northport and Converge in a whole different arena compared to their all-out wars on the hardcourt.
A total of eight players will represent each team made of two bona fide PBA players, two gaming influencers, one student from the 12 chosen universities, and three fans of their respective ball clubs.
The influencers led by the highly-popular Setsuna "Ako si Dogie" Ignacio, students, and fans – who will be trimmed down to a pool of 70 from almost 4,000 applicants — go through drafting like the traditional PBA proceedings on Feb. 13, to join the two PBA players in each team.
The two basketball players will be screened by their own PBA teams through a mini-tournament to determine their best bets.
And like how they handle their basketball squads with holistic training programs, the PBA teams will oversee the management and operation of their Esports Bakbakan squads as the PBA joins the Esports movement as support for the sports of the future.
All 12 teams slug it out in a single-round robin format with the Top 4 advancing in the best-of-five playoffs of the upstart Esports league until the grand finals set at the PBA regular venues. A whopping prize pool of P1 million is at stake. — John Bryan Ulanday