Well-rested Kai Sotto returns to action next week vs Perth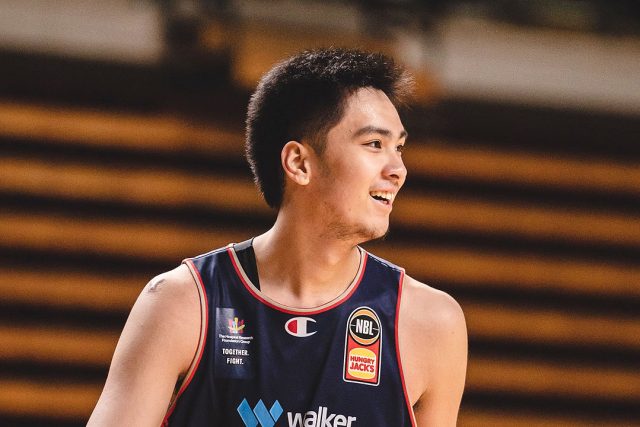 ADELAIDE coach CJ Bruton expects a solid production from Kai Sotto when the 36ers return to action in the Australia National Basketball League (NBL) next week after consecutive postponements due to coronavirus disease 2019 (COVID-19) protocols.
Mr. Bruton said that while the long hiatus affected their other players and hampered their preparation, it worked to their favor in a way with Mr. Sotto (knee soreness) and Sunday Dech (quadricep) now at full strength.
"I think it's a double-edged sword. It does help with us getting a little bit closer to having Sunday on the floor and having everyone on deck," said Mr. Bruton in the Adelaide official podcast, Sixers Fix.
"(Kai) has definitely come back. As he has all offseason, he has shown his ability to impact the game not only on the defensive end but also the offensive end," he added.
Adelaide returns to action next Tuesday against Perth as per the updated NBL schedule after being in protocols due to a member testing positive for COVID-19 before New Year.
It will mark the second game of Mr. Sotto, who missed his team's first four matches, following his debut against Cairns last Dec. 18 that also happened to be their last action so far.
"By being so big, he has the ability to be dominant around the rim in that role. I see it no differently coming into our next game as well," added Mr. Bruton on the 7-foot-3 Filipino sensation.
Adelaide had five postponed matches against Perth (Dec. 28 and Jan. 7), South East Melbourne (Jan. 2), Illawarra (Jan. 9), and Tasmania (Jan. 16). — John Bryan Ulanday