SIM registration steps for individual users and businesses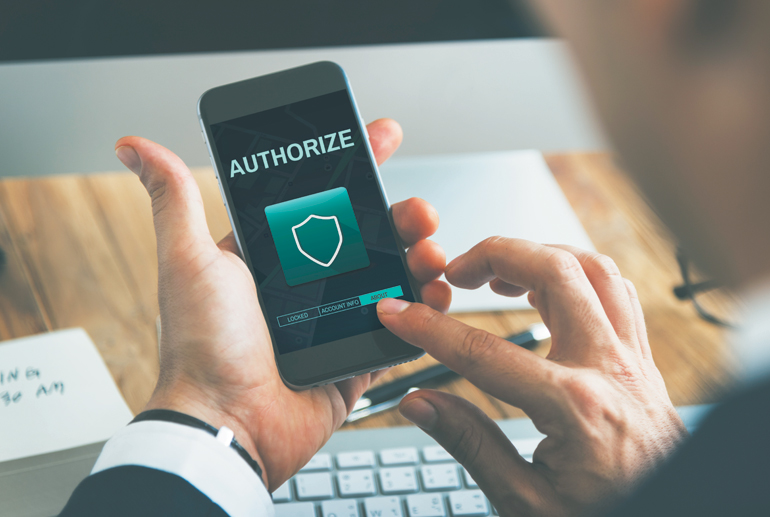 As we live in a world where technology is central to our lifestyles, cybersecurity is essential in preventing unauthorized access to digital technology, including computers, networks, applications, and software data. It is becoming more crucial for users and businesses alike to be aware of the potential threats that can virtually attack them.
According to the British Standards Institution (BSI), in addition to ensuring the protection of information, cybersecurity can also improve security management and arrangements, enhance credentials for business, and enable fast recovery in future cyberattacks.
"Cybersecurity is now an issue for every organization across the world, of every size and focus. It has moved from a technical specialism to a mainstream concern for individuals, businesses, and the government. Businesses are more reliant on data and the rapid speak of high-speed wireless internet connections has increased the risk of data leaks and demand for protection," BSI said.
As of today, one of the most common frauds known is cyber fraud, where personal and financial information online is being contaminated by other individuals anonymously. Criminals can use prepaid SIMs (subscriber identity modules) without registering personal information, making it possible for them to commit cyber attacks easily. Thus, the Philippine government is implementing the SIM Registration Act, to protect consumers against cyber attacks, including cyber threats, identity fraud, financial theft, and more.
Under Republic Act No. 11934 or the SIM Registration Act, all users are required to register their SIM supplied by telecommunication companies for their electronic devices. This law applies to local and foreign individuals and business enterprises who utilize SIM cards obtained in the Philippines for their operations.
According to the law, within 180 days from the effective date of the policy, which falls on Dec. 27, 2022, all existing subscribers must register their SIM with their respective Public Telecommunications Entity (PTE). Whereas, newly purchased SIM cards require immediate registration to activate texting, calling, and data services.
To register, users are required to register through the links that the PTEs will be providing. After being redirected to the website, end-users will be asked to input their mobile and serial numbers followed by the necessary information, such as full name, date of birth, gender, address, etc.
End-users will also be required to present valid government-issued identification (ID) cards to verify their identity. Do keep in mind to double-check all information before submitting the registration form. Lastly, end-users will receive a confirmation text saying that the registration form has been successfully submitted, which will serve as certification of registration.
For minor subscribers, the SIM registration must be named after the minor's parent or guardian with their consent.
Foreign registrants are required to register their full name, nationality, passport number, and Philippine address. They should also present the following documents: passport, proof of their address in the Philippines, and a return ticket to their home country.
In addition to individual subscribers, business enterprises are also required to register. Companies are required to submit documents according to their service provider.
Globe users must submit the following documents: Securities and Exchange Commission Certificate of Registration, Board Resolution, and Special Power of Attorney. Smart users, meanwhile, are required to submit the full name of the authorized signatory, the business name, and the business address of the company.
Failure to register beyond the date
According to the SIM Registration Law, failure to register the SIM on or before the deadline, which falls on April 26, leads to automatic cancelation, which means the end-user will not be able to make and receive calls, and unable to access their One-Time Password (OTP), which is a standard for security purposes in many platforms, including banking and media applications. In addition, end-users cannot access the SIM's data services and online connectivity, which may prevent them from using applications and websites that require an internet connection. All load balances will also be lost if the SIM is deactivated.
Data privacy
Regarding data privacy, the law prioritizes safety measures for all personal information among end-users, abiding by the Department of Information and Communications Technology's (DICT) cybersecurity rules and regulations to ensure safety and protection at their end. All of the information of the end-user will be kept confidential and will be strictly used for SIM registration, activation and deactivation purposes only. For confidentiality, disclosing the information is prohibited but can only be done by a subpoena with proof that a certain mobile number is engaged in a crime.
For instances of the need for a change of information, loss of SIM, or death of the end-user, it must be reported to the PTEs and they must be informed as soon as possible and record those changes in their database. But, if cyberattack cases occur, the incident should be reported to the DICT within 24 hours.
Addressing digital divide
With the accelerating digital economy, it is not a surprise that the SIM Registration Act will be utilizing the digital platform to make registrations quicker and easier, especially with the huge amount of end-users nationwide. While the SIM registration is done digitally, however, it might cause concern for end-users with little to no internet access and a slow internet connection. Thus, government agencies and PTEs will be facilitating and conduct the SIM registration in remote locations.
The SIM Registration Act's primary goal is to reduce cybercrime in disrupting the lives of many Filipinos. The registration of SIM cards is expected to provide security, as well as to recognize crime activities easily. The SIM card registration also ensures a secured verification of a person's identity, which means online transactions can be made easier since the identification of the person has already been verified and confirmed. — Angela Kiara S. Brillantes