The growing momentum of Philippine fintech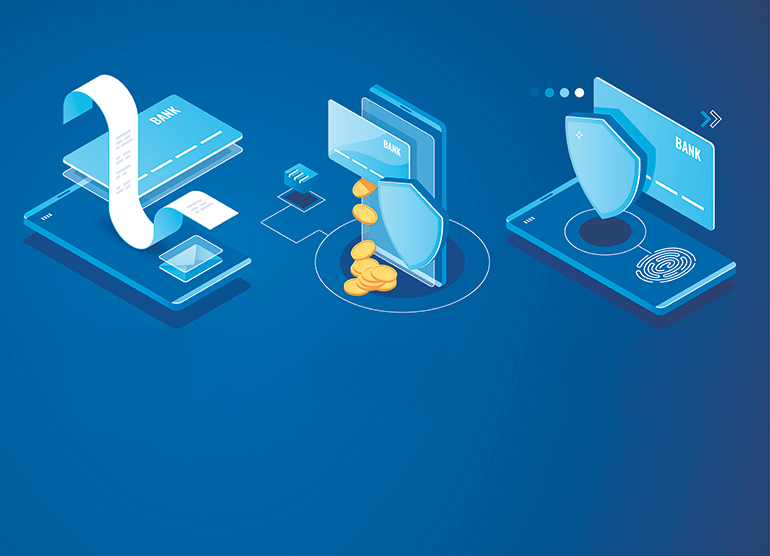 By Bjorn Biel M. Beltran, Special Features Writer
Technology's development over the past few decades has been nothing short of a rocket launch: a slow and steady gathering of power in the beginning, a continuous ramp up of momentum towards an ambitious launch into orbit.
Financial technology (fintech) in the Philippines is a clear example. In an e-mail to BusinessWorld, Allen Guo, country manager for the Philippines of Alibaba Cloud Intelligence, said that the industry's growth has been "nothing short of tremendous".
The industry, he pointed out, has been steadily growing in recent years, with advancements in digitalization and the availability of smart devices leading the development. The introduction of more online services by banks, rising number of fintech startups and favorable government policies have also helped boost the industry, but COVID-19 served as the tipping point.
"The lockdowns and restrictions brought by the COVID-19 pandemic stimulated a sudden surge in demand for online payment solutions as transactions have increasingly shifted online. In response to this demand, cloud-based fintech products have become a necessary tool not only for businesses but also individuals across the range of daily needs," Mr. Guo said.
"The growth of fintech in the Philippines has been nothing short of tremendous, particularly if we take into consideration how it has offered viable financial options and solutions to Filipinos amid the pandemic, all while helping boost financial inclusion in the country," he added.
Yet, the country is still at the lift-off stage. Speaking as the co-founder and chief executive officer of PayMongo, Francis Plaza told BusinessWorld in an interview that fintech development in the country is still in its early stages, likening it to the Internet of the 1990s.
"When you look at the Internet in the 90s, basically the goal of the web was for people to publish information online. That's the first advent of the technology. Then came in the early 2000s, companies like Google and Facebook made the Internet more interactive. Technologies were built so that we can interact through the web. Now we take it for granted," Mr. Plaza said.
A recent study by Bain & Company and Facebook found that digital financial services, in particular, have kept Southeast Asian economies afloat. Online payments in the region are expected to go beyond $1 trillion by 2025, driven by the ongoing trend away from physical cash payments and increased usage of e-commerce, as well as further development of new cashless payment methods, particularly for e-wallets and prepaid cards.
In a country where small and medium enterprises (SMEs) comprise 99.5% of all businesses, there is much to be gained by ensuring that such growth will be felt by everyone. Indeed, the Bangko Sentral ng Pilipinas' Digital Payment Transformation Roadmap for 2020 to 2023 was made to develop a digital payments ecosystem that targets current consumer and business needs to boost digital payments and financial inclusion. One of its key targets is expanding the financially included to 70% of Filipino adults.
Mr. Plaza noted that in his line of business, he still sees a lot of fragmentation in the existing financial services infrastructure, with payments being just one of many avenues for innovation and development. PayMongo, he said, is their effort to develop the infrastructure that might spur others to innovate further.
"The future we see here is that through payments, we enable more businesses to succeed online, they'll innovate through that, and then they'll need more financial tools. We will build more, and from simple payments transactions, like the first iteration of the web, it will become something more advanced. People will start taking things for granted, and by then we will have achieved all of these financial goals, including the financial inclusion that leads to financial freedom," Mr. Plaza said.
The growth of digital payments is but one block in the domino effect. Mr. Guo pointed out that the need for fintech companies to accommodate the rise of cashless payments is also necessitating the growth of cloud technology in the country, which can ensure that payments platforms can handle high volumes of digital transactions with minimal interruption, effectively scale their operations, and deliver increased flexibility in the way their users transact.
"Cloud technology and fintech innovative products are key to ensuring that the supply of services can continue to meet the industry's growing demand. As such, we see cloud technology to be a viable solution that is helping companies to be more responsive to the needs of the market," he said.
An exciting time to build
Mr. Guo said that there have been many other initiatives put into place in recent years in a bid to stimulate better financial inclusion in the country. In 2018, the Philippine Identification System ID (PhilSys ID) began its process for registrations. The said process required registrants to have a bank account – a part of the initiative by the Bangko Sentral ng Pilipinas (BSP) to increase the rate of citizens with a bank account.
Then the pandemic happened, and it "became a catalyst for financial digitization born out of necessity."
"Now, two years post the start of the pandemic, more and more initiatives and programs are being kickstarted across the industry to further buttress its growth. These include partnerships among fintech organizations and tech companies such as Alibaba Cloud," he said.
Recently, Alibaba Cloud, together with the Philippines' FinTech Alliance.ph, the premier trade association of digital players in the country's digital finance sector, announced the launch of the Fintech Industry Sandbox Program earlier February, a new initiative designed to increase local financial institutions' access to inclusive digital finance.
Alibaba Cloud also partnered with UBX, the fintech venture studio and fund spinoff of UnionBank of the Philippines, to provide eKYC (Electronic Know-Your-Customer) solutions. These products are designed to help local financial institutions boost their efficiency and security through digitalizing the identity verification process. Leveraging Alibaba Cloud's advanced e-wallet technologies, UBX aims to enable Philippine financial institutions to reach more of the country's unbanked and build trust remotely.
"Fintech in the Philippines is as promising as it is challenging. But cloud technology has emerged as a viable solution that is helping companies to be more responsive to the needs of the market, especially during the pandemic. For those currently on the sidelines of the financial industry in the Philippines, the time of widespread participation is coming quickly," Mr. Guo said.
Mr. Plaza pointed out that increasing foreign investor interest in the country's burgeoning fintech sector can only inspire more entrepreneurs to innovate.
"I'm excited because there will be more startups coming out, and though there are still gaps to bridge in early-stage funding, more and more folks will have the courage to think about entrepreneurship as a viable career path," he said.
"Which brings me to the opportunities in fintech. Because as more and more businesses start out, as more startups, technologies, and ideas are being built, it will only benefit fintech in general. These companies will need more solutions, they will be integrating into the digital financial ecosystem, they will be providing platforms for others to build on as well. It's definitely an exciting period to start building," Mr. Plaza added.