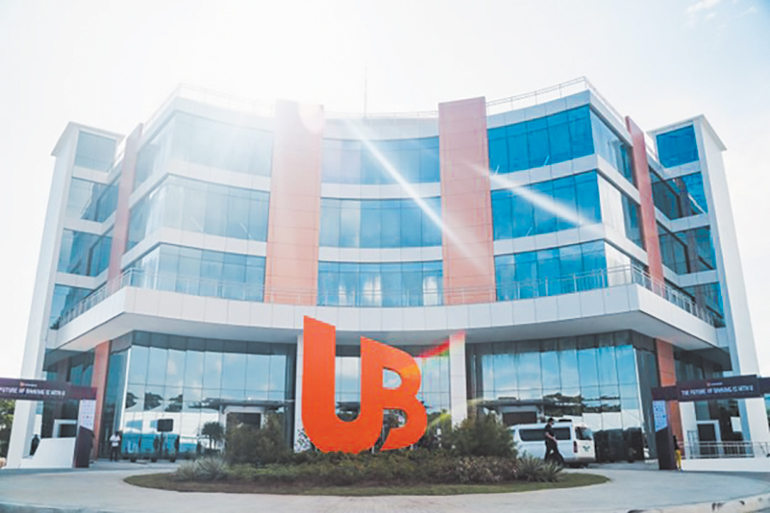 By Adrian Paul B. Conoza, Special Features Assistant Editor
With the opening of its Innovation Campus and the launch of its Innovation Festival, the UnionBank of the Philippines, Inc. (UnionBank) reiterates its support for and openness to collaboration with startups in the country.
Located in San Pedro City, Laguna, the newly-opened UnionBank Innovation Campus serves as a hub for research and development that intends to further boost the bank's digital capabilities.
As Transaction Banking Center Head Ramon G. Duarte shared in a media briefing last Sept. 7, the campus is intended to be a venue where customers, partners, communities, and the government can collaborate in creating innovative banking solutions.
"This is going to be a venue for coordination and applying techniques and technologies to be able to figure out and introduce new banking solutions," Mr. Duarte said. "In cases where we also want to equip our collaborators to work on projects, we can be a venue to scale them up and train them."
The campus, which was inaugurated during the bank's inaugural three-day Innovation Festival last week, houses training facilities for the bank's workforce; workspaces for the bank's contingent of developers, systems engineers, and designers who will collaborate with stakeholders; the recently-launched Asian Institute of Digital Transformation (AIDT); and the headquarters of UnionBank's digital bank UnionDigital.
Moreover, UnionBank's Chief Information Officer and IT Services Group and Operations and Shared Services Group Head Dennis D. Omila stressed that the bank believes in the unique value of startups, which can complement with theirs.
"We know they have a part in the ecosystem and if we put their unique value and ours together, we can serve communities better," Mr. Omila said.
"When you innovate, you have to have diverse groups; and when [these groups] come together, the ideas become better and the executions become together — and in the process, we learn from each other," UnionBank Chief Human Resource Officer Michaela Sophia E. Rubio said.
With the said mindset, Mr. Omila added, UnionBank exposed its capabilities by bringing patented application programming interfaces (APIs) that startups, particularly those under financial technology (fintech), can embed on their applications.
"A lot of fintechs today actually pursue our capabilities, since it's already embedded in their apps. You don't have to use our app… but it's actually powered by us," he said.
These APIs, spanning from disbursements to blockchain functions, can be found on UnionBank's API Marketplace online.
UnionBank Senior Executive Vice-President, Chief Technology and Operations Officer, and Chief Transformation Officer Henry Rhoel R. Aguda added that the bank has been supporting and investing in startups through its fintech venture studio and fund UBX.
UBX's ventures include, among others, BUx, an end-to-end payment gateway focused on micro, small, and medium enterprises; SeekCap, a same-day approval digital lending marketplace; and Assured, the Philippines' first embeddable insurance platform.
More recently, UBX launched Xpanse, a recently-launched open finance platform that intends to enable banks, fintechs, and startups to build new financial solutions through APIs and customer-controlled data sharing across member institutions in the country.
The fintech arm also held its UBX Lounge 48 Mixer event back in June, where it gathered startup founders, venture capitalists, industry leaders, and investors to meet, collaborate, and exchange ideas.
Mr. Aguda also noted that the three-day Innovation Festival, with its panel discussions, learning sessions, and activities such as a hackathon in partnership with the Department of Trade and Industry, also serves as an additional venue for the startup community to gather.
"We're giving them a venue to experiment and come together as a community," he said. "What we've noticed is when you bring startups together, they create and aggregate new inventions and technologies."
On top of these initiatives, UnionBank seeks to work with startups with a passion to address the needs of the communities that the bank also seeks to meet, as well as those who are looking to tap emerging technologies.
"If it just picks our interest more, if they are thinking about enriching the lives of the communities we would also want to serve, and if they are forward-looking into technology like the metaverse and blockchain, then let's talk on how we can collaborate," he added.