Arthaland to develop P6-B luxury residence in Makati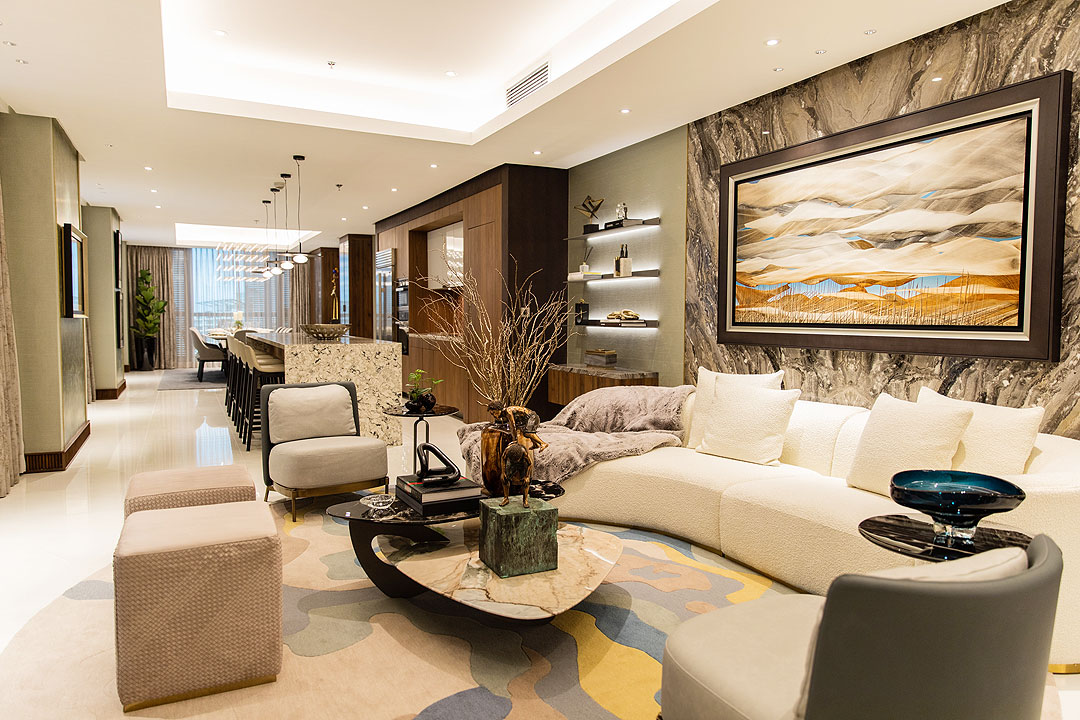 By Brontë H. Lacsamana, Reporter
ARTHALAND Corp. is developing a 31-storey luxury condominium in Makati City, which is expected to generate as much as P6 billion in sales.
Located along Rada Street in Legazpi Village, Eluria features 37 limited edition units designed by Sydney-based architecture and interior design firm FMB Architects.
"The main features of Eluria are, one, the hospitality directors and their personalized level of service, and two, the sustainability," said Oliver L. Chan, Arthaland's senior vice-president for sales, leasing, and marketing, at a media briefing on May 30.
The company expects about P6 billion in sales value from the property.
"We can really take care of the residents in a personal way. That is the main concept of Eluria — providing another level of service we have never seen before in this country," Mr. Chan told BusinessWorld.
"Another thing is, we screen the people who want to buy. What we want to create here is a community of cohesiveness."
Future residents will have the utmost privacy with at most two units per floor except for the Garden and Penthouse Suites that occupy one floor each. Residents will have direct access to their unit through a private lift.
The smallest condominium unit will have three bedrooms with a floor area of 287 square meters (sq.m.), while the Penthouse Suite will have five bedrooms with a floor area of 578 sq. m.
All units are priced at about P540,000 per sq.m., putting the smallest units at around P140 million to P150 million.
Sheryll P. Verano, Arthaland's senior vice-president for strategic funding and investments, said the project is being built in partnership with real estate private equity investment company ARCH Capital.
"Arthaland has a 60% interest in the project while ARCH Capital has a 40% stake," she said.
Eluria's hospitality directors will train for ten weeks with the International Butler Academy in the Netherlands, famous for training butlers for royal families and high net-worth individuals.
Other amenities at Eluria will include a heated saltwater leisure and lap pool, an indoor children's playroom, a function hall, a potager garden at the roof deck, and chauffeur shuttle services to select nearby destinations. The building will have eight parking levels, with each unit allowed three slots.
The green developer also ensured that, like its other projects, Eluria is pre-certified gold under LEED (Leadership in Energy and Environmental Design) and on track for a BERDE (Building for Ecologically Responsive Design Excellence) certification.
Eluria is a necessary undertaking for Arthaland because it "reimagines the future of sustainable homes for the sophisticated market," according to Ms. Verano.
Mr. Chan added that the project may be the most elegant and exclusive of Arthaland's residential portfolio, but its sustainability thrust will remain equal even to affordable projects like the midscale Una Apartments.
"We're providing sustainability in all the features of all our properties, whether it's for the top 1% of society or for everyone else," he said.
Though Eluria just broke ground in November 2022, eleven of its 37 units have already been sold, including the sole Penthouse Suite. The project is expected to be completed in the second quarter of 2026.