Why having the President in charge of agriculture is a good thing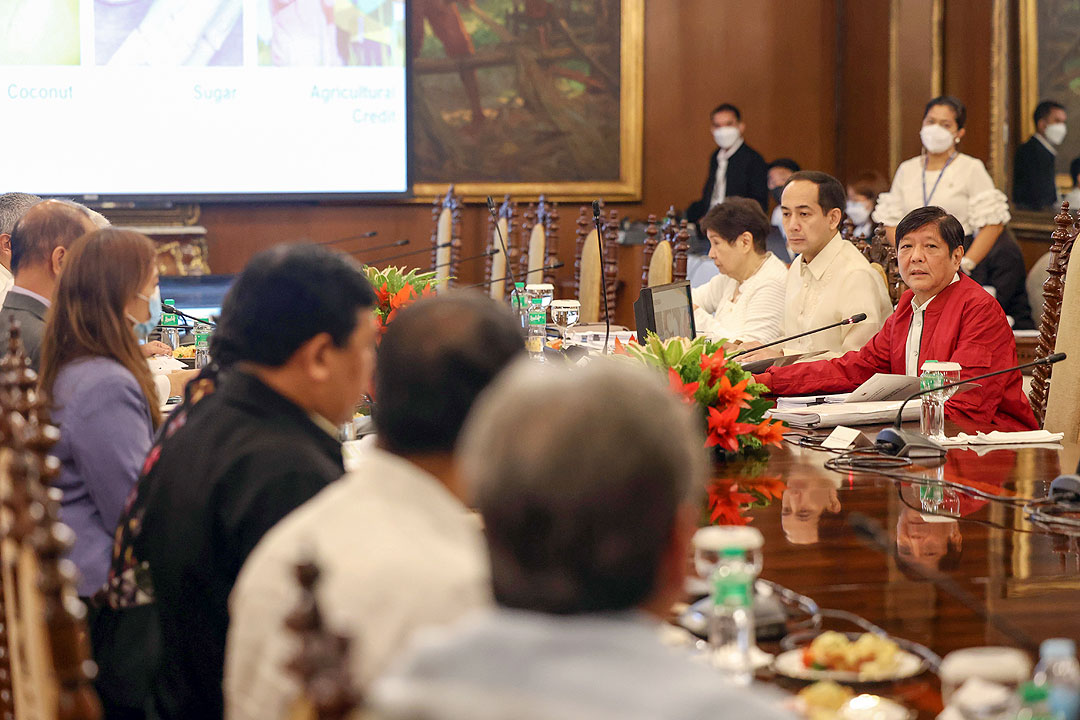 After reading the very positive assessment of Philippine economic prospects in the coming five years from my long-term colleague, Jim Walker, I have been reinforced in my belief that Philippine GDP can grow at an annual rate of 6-7%, given existing strong institutions and enlightened economic policies that have been products of more than 30 years of reforms. This 6-7% growth, however, is not enough if we want to make a significant dent in fighting mass poverty, which is still at double-digit levels. We must target at least 8-10% growth. This is where I appreciate getting some constructive criticism from Jim Walker.
He is not happy with the President appointing himself as the Secretary of Agriculture. First, he admits that it is not unusual in Asian politics for the prime minister or president of a country to hold another senior government portfolio. He cites the example of Najib Razak who was not only Prime Minister of Malaysia but also Finance Minister. He uses this example to offer a warning shot to President Ferdinand Marcos, Jr. because of the corruption that resulted in the 1MDB scandal. As the reader may remember, Najib Razak was sent to jail for corruption.
First, let me share with the reader what I told Jim Walker about why I supported the decision of the President to be Secretary of Agriculture, at least for some time at the beginning of his presidency. I have been very much involved in strategizing for the increase in agricultural productivity with some of the leading lights of Philippine agribusiness. We are completely convinced that there is no way we can improve overall agricultural productivity unless we are able to reconsolidate the millions of hectares of farms (especially in the coconut and sugar sectors) that were splintered into small units of two to three hectares each by a failed agrarian reform program. We are convinced that the efforts to reconsolidate these fragmented farms — either through cooperatives and/or the nucleus estate system made famous by the Malaysians in palm oil — at least four departments of the government must be on the same page: the departments of Agriculture, Agrarian Reform, Environment and Natural Resources, and Interior and Local Government (or the DA, DAR, DENR, and DILG respectively).
Unfortunately, in the initial efforts at reconsolidation we have seen so far, some of these departments work at cross purposes. There is the notorious case during the presidency of Rodrigo Duterte when, despite the fact that the CARP (Comprehensive Agrarian Reform Program) law already expired in 2014, the then sitting Secretary of Agrarian Reform was still aggressively fragmenting farm units. It is important that President Marcos Jr. ensures that the Agrarian Reform Secretary today is doing everything possible to get beneficiaries of agrarian reform to go along with efforts of reconsolidation by organizing cooperatives or leasing their lands to large agribusiness companies who will take over the management of the consolidated farms and pay them rent and employ members of their families.
In the coconut industry, there are efforts to put together tens of thousands of hectares of farmlands in such areas as Eastern Visayas, Bicol, Southern Luzon, and Northern Mindanao. It would be difficult to reach those scales of consolidated farms employing private lands alone. Public lands under the DENR, especially denuded forests, must be added to the potential corporate farms. This would require that the DENR think along the same lines. Furthermore, local government units can put all sorts of obstacles to these efforts of reconsolidation. Governors and mayors must also be convinced about the benefits of large-scale farming. Thus, the DILG Secretary must have a minimum understanding of the requirements of farmland consolidation at the local government level.
It is in this light that I am of the opinion that by occupying the position of Secretary of Agriculture, the President was able to obtain a more comprehensive view of what it takes to improve agricultural productivity and exert every effort at the beginning of his presidency to make sure that these four departments — that are under his leadership as President of the country — will work in the same direction. As Secretary of Agriculture, the President is getting a ground level knowledge of the intricacies involved in attaining food security. He has given a sterling example to the population of the urgent need for every leader or professional to upskill, reskill, and retool himself or herself. I am glad he started it in the field that is directly related to food security, our most urgent economic objective.
In fact, to make matters more complex, the other major strategic directions that must be taken to attain the 2-3% annual growth in agriculture that has already been achieved by our neighboring ASEAN countries like Thailand and Vietnam (fortunately, Philippine agriculture grew at this rate in the first quarter of 2023) are product diversification, digitalization, and industrialization. On product diversification and industrialization (the further processing of our farm produce), there must be very close coordination with the Department of Trade and Industry (DTI) to determine what are the markets for such farm products as coffee, cacao, avocado, durian, and other non-traditional exports, as well as manufactured food products both in the domestic and foreign markets. As regards digitalization, there is an obvious role that has to be played by the Department of Information and Communications Technology (DICT). Here again, during his stint as Secretary of Agriculture, the President was able to have firsthand knowledge of the synergies among the executive departments over which he presides.
I am convinced that it was a very wise move for the President to take over the portfolio of the Secretary of Agriculture in the first months of his presidency. Among other reasons, he has made it a personal responsibility to upskill and retool himself in matters related to agriculture by devoting a lot of time interacting with the most knowledgeable people about agribusiness in the private sector, such as those comprising the Kapatid Angat Lahat Agri Program including Francisco Dizon of Dizon Farms, Ramon Garcia of DFNN, Winston Uy of Universal Leaf Phils., Nando Cojuangco of Central Azucarera de Tarlac, Go Negosyo senior advisor and former Secretary of Agriculture William Dar, James Amparo of Yovel East, Simon Bakker of Kennemer, Carl Benedick Chung of Bounty Fresh, Michael Tan of the LT Group, Go Negosyo founder Joey Concepcion, Christian Moeller of Lionheart Farms, and Ruth Novales of Nestlé. I don't think he would have spent so much time listening to these agribusiness experts if he did not occupy the position of Secretary of Agriculture. Knowing some of the people in this list, I can vouch for the fact that his traveling schedule did not prevent the president from having a very down-to-earth grasp of the intricate problems of the agricultural (or, more accurately, the agribusiness) sector by spending a lot of time listening to these agribusiness experts.
In fact, one of them — Christian Moeller of Lionheart Farms —who was traveling with me in a business road show in Europe, could not complete the road show because he was called by President Marcos Jr. to give him a briefing on ways and means of improving productivity in the coconut sector.
Anyway, I am convinced that we shall have the position of Secretary of Agriculture filled by another person before the end of June. This person — whoever he/she will be — will be able to face the challenge that Jim Walker posed in his article. As he correctly pointed out, the importance of the Agriculture Secretary looks set to grow during the current year.
It is widely expected that by late summer, the region will be in the grip of an El Niño event (this follows three years of supply-supportive La Niña conditions). It is highly probable that this will once again disrupt rice production across Southeast Asia and would require preemptive action to secure imported supplies. We are already facing the need to import sugar and, most probably, pork products soon. I fully agree with Jim's observations that all eyes are on President Marcos as regards the food sector. The target of the Bangko Sentral ng Pilipinas to bring inflation down to 2-4% by the last quarter of 2023 would be seriously endangered if there is another round of steep increases in food prices.
This new Secretary of Agriculture would have the assurance that, with the help of a President who is more knowledgeable about the problems of the agriculture thanks to his stint as Secretary of Agriculture, he will get all the cooperation he needs from the other departments of the Executive branch in carrying out farm consolidation, product diversification, digitalization and industrialization. The new Secretary of Agriculture will then be the one directly responsible for attaining the 2-3% annual growth in agriculture that is one of the requirements for the Philippine GDP to grow at 8-1% during the rest of the current Administration.
Bernardo M. Villegas has a Ph.D. in Economics from Harvard, is professor emeritus at the University of Asia and the Pacific, and a visiting professor at the IESE Business School in Barcelona, Spain. He was a member of the 1986 Constitutional Commission.