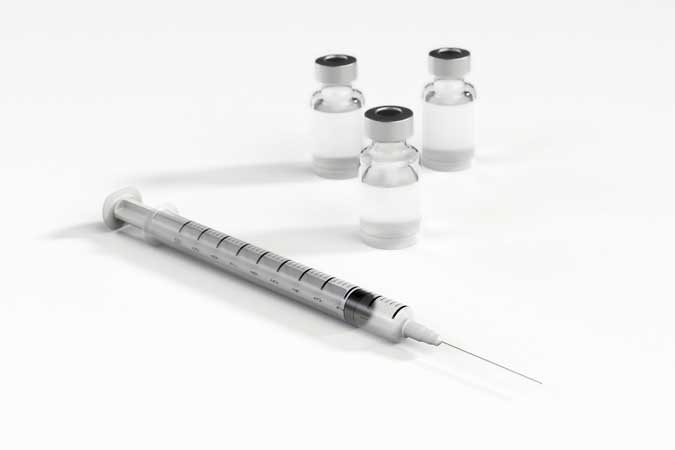 The title of this week's column is borrowed from the theme of this year's World Immunization Week, which is observed on the last week of April. This inspiring and timely theme was also the focus of the recent Health Connect webinar which was attended by public health experts, infectious disease specialists, and vaccination advocates.
How do vaccines bring us closer? They bring us closer to help protect the people from vaccine preventable diseases. Vaccines also bring us closer to eradicate diseases that ravage Filipino children, women, and the elderly for years. Vaccines also bring us closer to the people we love, our own families and friends who we cannot be with since the start of the pandemic.
"For us Filipinos, being close to our family is very basic. But the COVID-19 (coronavirus disease 2019) pandemic forced us to keep our distance. We can no longer do mano to our elders, kiss family members before leaving the house and upon getting home, visit or care for sick loved ones, and many children cannot visit or hug their grandparents. It is a very difficult and stressful time for Filipino families," said Jing Castañeda, a health, family, and child advocate, who moderated the webinar.
Immunization saves millions of lives every year and is widely recognized as one of the world's most successful health interventions. "Yet, there are still nearly 20 million children in the world today who are not getting the vaccines they need, and many miss out on vital vaccines during adolescence, adulthood and into old age," according to the World Health Organization (WHO).
Dr. Kim Patrick Tejano, program manager of the Department of Health National Immunization Program (NIP), shared that only 62% of Filipino children have completed their routine vaccines in 2020, down from 69% in 2019. Although disruption to health services caused by the COVID-19 pandemic clearly contributed to this unfortunate development, the country's immunization coverage has been declining for some years now. Low immunization coverage means that Filipinos are vulnerable to outbreaks of vaccine-preventable diseases.
"Vaccines bring us closer to a world where no one suffers or dies from a vaccine-preventable disease. So in this year's World Immunization Week, we want to focus on routine immunization, especially the children who missed their doses during the pandemic. As COVID-19 continues to challenge access to essential health services, the need to provide people with life-saving vaccines becomes all the more critical," said Dr. Tejano.
The Health Connect webinar is an initiative of the Philippine Medical Association (PMA), the Philippine Foundation for Vaccination (PFV), and the Pharmaceutical and Healthcare Association of the Philippines (PHAP).
While some parents are understandably cautious about going out of their homes to get their children vaccinated, the Department of Health (DoH) said that it has established safety protocols to minimize risk of transmitting COVID-19 while continuing the immunization drive against vaccine-preventable diseases like polio and measles.
To better guide the local decision makers in addressing various concerns during vaccination campaigns, Dr. Samuele Anton Quizon of the DoH Health Promotion Bureau introduced a playbook to support and empower local social mobilizers who are trained to address vaccine hesitancy.
Meanwhile, Philippine Pediatric Society (PPS) President Joselyn Eusebio urged parents not to delay their children's immunization schedule. "One fully immunized child is a step towards a healthier community," said Dr. Eusebio.
"We want to reinforce the crucial role of routine immunization in saving lives from vaccine-preventable diseases; to highlight the role of the private sector in supporting the government in the robust implementation of the National Immunization Program; and to renew public trust in the value of all vaccines and continue to build long-term support and awareness for immunization," said PMA President Dr. Benito P. Atienza. He stressed that every person should be protected from vaccine-preventable diseases. "Matakot tayo sa mga sakit, huwag sa bakuna (Let us be afraid of diseases, not of vaccines.)."
We call on everyone to take notice of the urgent need to vaccinate our children and elderly so that they too could be protected from various potentially fatal and debilitating diseases. For the COVID-19 vaccination roll out, we urge the elderly and those belonging to the priority sectors to have themselves vaccinated upon consultation with their doctors.
Teodoro B. Padilla is the executive director of the Pharmaceutical and Healthcare Association of the Philippines (PHAP). PHAP represents the biopharmaceutical medicines and vaccines industry in the country. Its Members are in the forefront of research and development efforts for COVID-19 and other diseases that affect Filipinos.