TUCP seeking P480 hike in Calabarzon minimum wage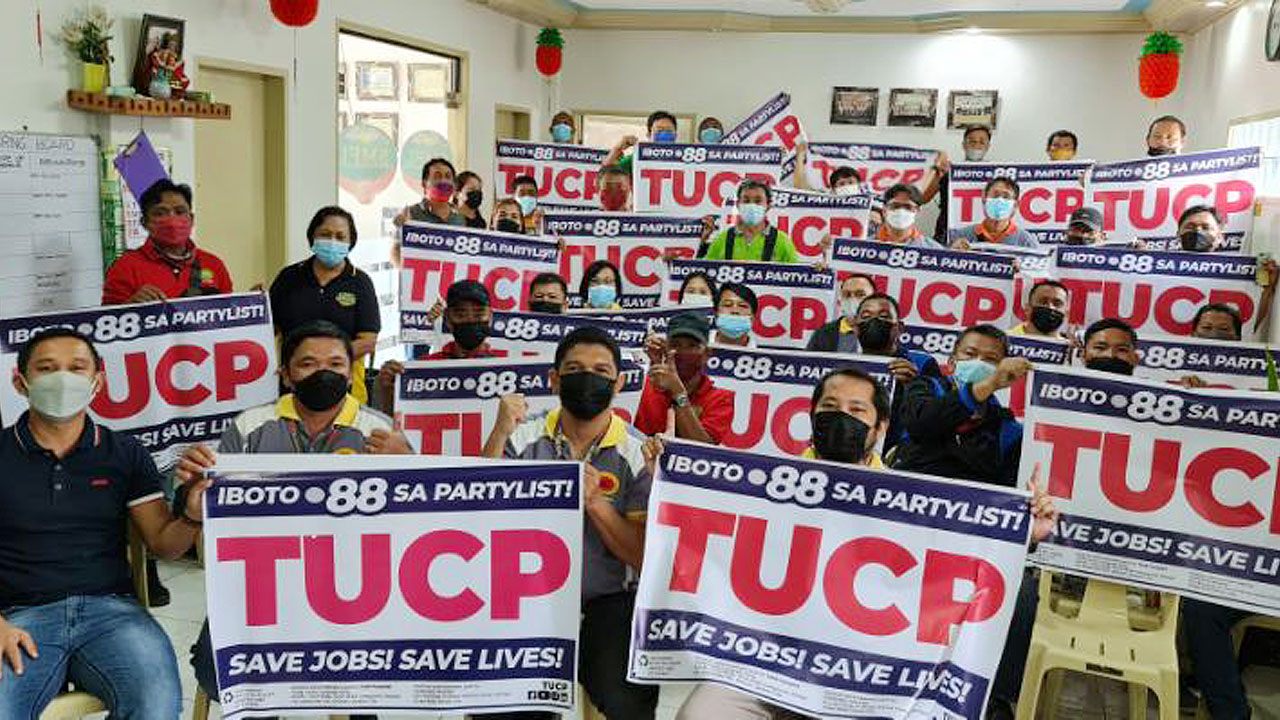 THE Trade Union Congress of the Philippines (TUCP) on Tuesday filed a petition for a P480 increase in the daily minimum wage in the Calabarzon region, more than two weeks after it refiled a wage hike petition in the National Capital Region.
In a statement, the TUCP said the purchasing power of P303-P400, the daily minimum wage in the provinces near Metro Manila, has been eroded by inflation to about P268-P353, depending on the province.
The Calabarzon region consists of Cavite, Laguna, Batangas, Rizal and Quezon provinces, which lie to the south and east of Metro Manila.
The TUCP said that the impact of the last minimum wage increases in the region, in 2018, "has long dissipated."
"How can workers and their families cope with skyrocketing prices of food and commodities with such ridiculously low wages?" it added.
The TUCP said the take-home pay of a minimum wage earner in the region is currently between P279 and P371 per day after deductions. "Minimum wages have been below poverty thresholds in Calabarzon, and the gaps have been widening."
It said current take home pay levels imply that families of minimum wage workers can spend P11-P14 per meal. "Clearly, the amounts cannot provide for the recommended nutritional requirements for a family of five, not by any stretch of the imagination."
Calabarzon is a key industrial region, "hosting the highest concentration of manufacturing activity with automotive assemblers predominantly located in Laguna, semiconductors, high-tech industries and electronics in Cavite and Batangas, and garments manufacturers in Rizal," according to a study published by Oxford Business Group.
The region accounted for 14.5% of the country's economic output in 2020.
The TUCP on April 5 refiled its petition for a P470 increase in the minimum wage for Metro Manila, after the wage board dismissed an earlier filing due to jurisdiction issues.
The TUCP also filed a P440 minimum wage hike petition in the Bicol region.
The organization noted that Bicol's last wage board decision was in August 2018. Wage boards typically start hearing new petitions on the anniversary of the last board action.
"After three years and eight months since (the wage order was issued), the measly P20 increase has long dissipated." — Kyle Aristophere T. Atienza