Duterte risks losing political capital over DoH chief — analysts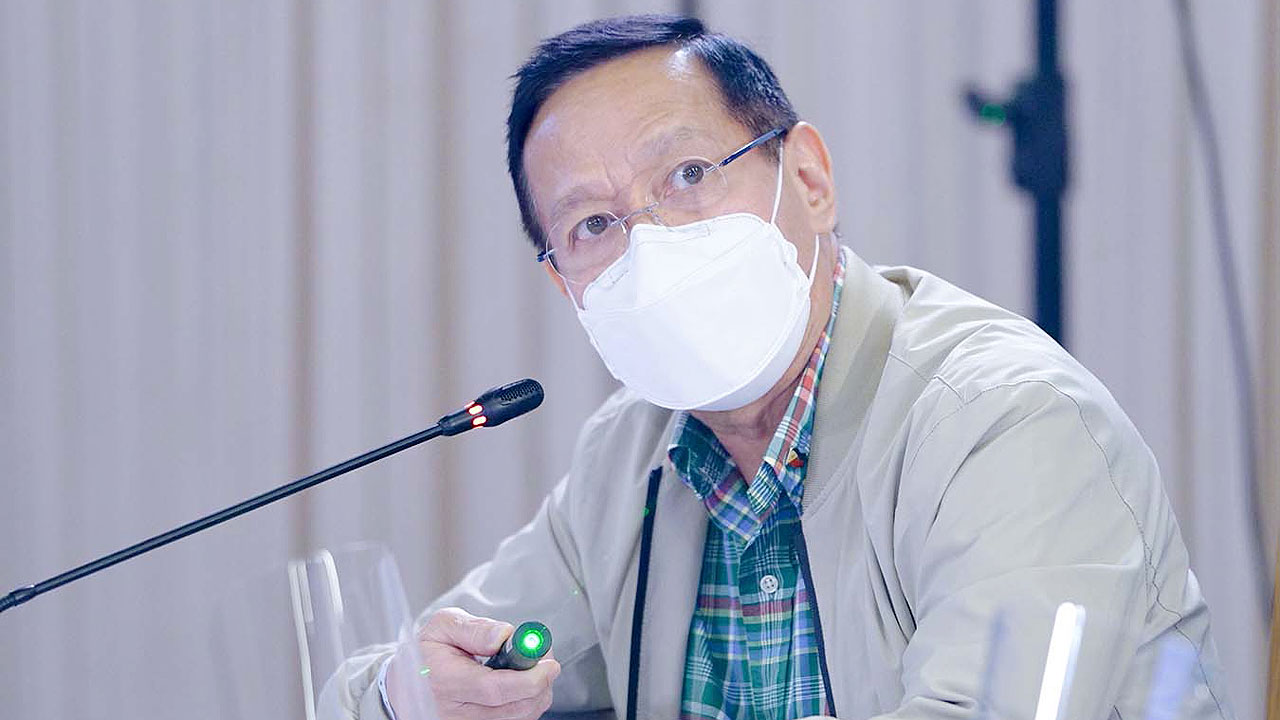 PHILIPPINE President Rodrigo R. Duterte risks eroding his political capital after he refused to fire his Health chief, who has been blamed for the government's poor pandemic response, according to analysts.
Mr. Duterte could be negatively affected if Health Secretary Francisco T. Duque III fails to clear himself of corruption allegations, said Institute for Political and Electoral Reform Executive Director Ramon C. Casiple.
"Duterte may be negatively affected by Duque if the state auditor's report is not convincingly refuted and it is perceived that there is an improper investigation by his administration," he said in a Facebook Messenger chat.
In his late-night public address on Monday, the President defended the Department of Health (DoH) from allegations that it had mishandled P67.3 billion in COVID-19 (coronavirus disease 2019) funds.
The Commission on Audit (CoA) has flagged various deficiencies in the handling of the funds, which affected the agency's response to the pandemic.
The President said he would reject any potential resignation by Mr. Duque, who had been implicated in other corruption scandals involving the state-run Philippine Health Insurance Corp.
The President's continued show of support for Mr. Duque "may further test the patience of people worried about the continuing threats of the pandemic, insufficient vaccine supply and testing, continuing poor quality of the healthcare system and economic effects caused by the pandemic," said Maria Ela L. Atienza, a political science professor at the University of the Philippines.
During his televised speech, the President said the so-called deficiencies in the Health department's budget only meant that some documents were missing.
"It's impossible for anyone to steal P67.3 billion," he said in Filipino.
Mr. Duterte's trust rating could fall once the people realize that he is accountable for the failure of his Cabinet officials and agencies under his watch, Ms. Atienza said in a Viber message. "We are already seeing some slight dips in his popularity with more people saying they are unsatisfied with how the government has managed the pandemic based on the surveys," she said. "People are increasingly worried and impatient with the economic downturn and the continuing rise in COVID cases."
The opposition can capitalize on the issue by "speaking loudly" and explaining to the public why the President is partly to blame for the failures of his Cabinet, said Michael Henry Ll. Yusingco, a senior research fellow at the Ateneo de Manila Policy Center.
"This is a good opportunity to gauge their respective tolerance for corruption in the Cabinet," he said in a Facebook Messenger chat. The President's popularity will be severely damaged once the masses realize that the inefficiencies of the DoH and other agencies involved in the pandemic response are partly to blame for their coronavirus hardships, said media research expert Jay L. Bautista. — Kyle Aristophere T. Atienza