Home
Editors' Picks
Coronavirus outbreak halts live sports events, silences wild fan cheers
Coronavirus outbreak halts live sports events, silences wild fan cheers
By Michael Angelo S. Murillo, Senior Reporter
KIM REMOLINO, a silver medalist triathlete in the Southeast Asian (SEA) Games last year, has had to train on a home treadmill for months after Manila and other provinces were locked down in mid-March to contain a coronavirus pandemic.
His monthly stipend also had to be cut in half to P12,000 as the government channels its resources to anti-pandemic efforts. International sporting events were canceled, while local  ones have been suspended until a vaccine is found.
"It's disappointing because we haven't sustained our momentum from the SEA Games," Mr. Remolino said via Zoom Cloud Meetings. "There was a feeling of regret that our allowances had to be slashed, but I realized it had to be done because of the pandemic."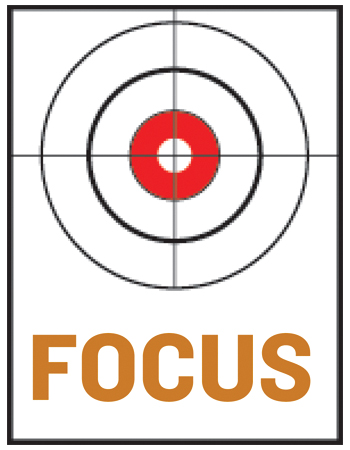 Sports facilities nationwide have been converted into quarantine areas for coronavirus patients, as hospitals were overwhelmed by rising cases of the virus that has sickened more than 237,000 and killed almost 4,000 people in the Philippines.
Traditionally the cheer of the town, the local sporting community had to take a backseat as the government focused on the battle against the pandemic.
Among the canceled events were the Palarong Pambansa in May and the 10th ASEAN Para Games, which the country was supposed to host this year.
Collegiate such as the University Athletic Association of the Philippines (UAAP) and National Collegiate Athletic Association (NCAA) were forced to cancel the remainder of their seasons early this year. Their reopening is uncertain.
The Philippine Basketball Association (PBA) suspended its Season 45 in March but was seeking to reopen in October, while the Philippines Football League, Philippine SuperLiga and Premier Volleyball League have yet to start their tournaments.
"The sporting community has suffered," Francis Diaz, dean of the University of the Philippines College of Human Kinetics, said in an online interview. "The effects are also felt by other sports-related industries such as fitness gyms and sports equipment shops."
BUDGET CUTS
The budgets for sports activities and programs have been cut, while the revenue of commercial leagues tumbled.
More than 5,000 workers of the NCAA, including athletes and coaches, have been affected by the pandemic as schools also cut their budgets for sports. The school system also faces revenue cuts as a number of students opted not to enroll this year.
"That's for all schools in all sports in the NCAA," Vic Calvo, athletic moderator of the Colegio de San Juan de Letran and chairman of the NCAA Management Committee, told an online forum last month.
"We depend on enrollment for our budget," he said. "If the budget is cut, sports is the first victim. Some schools cut their budget considerably across-the-board."
Stephen Fernandez, a former Olympian and Sports Development director at the College of Saint Benilde, said they had to recalibrate their sports program, with many athletes sent home as the college enforces a full online learning term.
"Scholarships are intact but athletic recruitment is suspended until further notice," he said. "Things are better now but it was hard and tough in the beginning. Some athletes got confused and suffered anxieties because of uncertainties," he added.
The coronavirus did not spare the UAAP, home to local big universities, with some member schools cutting costs.
"We are lucky in UP because as a state university we were not affected in terms of giving support to our athletes," Mr. Diaz said. "I cannot say the same for the other universities, some of which were forced to shut down some of their varsity teams," he added.
The prolonged season suspension is costing the PBA at least P30 million a month, according to PBA Commissioner Willie Marcial. The amount is only for the league office and excludes losses of individual teams.
"We are losing income from gate receipts, television and sponsorships while we continue to pay our personnel," he said. "It is what it is. Even other businesses are experiencing this. Good thing we have some savings from which salaries can be drawn," he added.
National athletes' allowances also had to be slashed by 50% after the government realigned P1.37 billion of the local sports commission's budget toward anti-coronavirus efforts.
"This is a hard decision to make, but one that is needed so we can continue caring for our athletes longer," PSC Chairman William Ramirez said earlier.
"I think the athletes are adapting to the situation," Mr. Diaz said. "They can handle the hardships that COVID-19 entails. Of course, everybody has to adjust under the new normal."
Mr. Remolino, mentioned at the outset, said the global health crisis has been an eye-opener for him, teaching him about the importance of planning.
"One of the lessons I learned is that sports is not forever and we really have to have a fallback," said Mr. Remolino, who's studying to become a civil engineer. "Some athletes put all their efforts in sports to support their family, and in a snap it is being taken away from them by the pandemic."
"We need to have a positive mindset, remain forward-looking and continue to improve despite the not-so-ideal situation. The important thing right now is our safety."